TLV1 Radio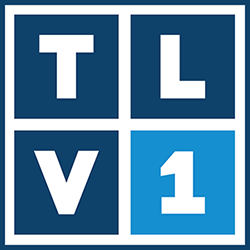 He'Beiyar #52
Tel Aviv, Israel
(+)972-544-736354
Avner Shelem, Founder & CEO | Email
Like TLV1 on Facebook
Follow TLV1 on Twitter
Connect with TLV1 Radio on LinkedIn
Watch and Subscribe to TLV1 on YouTube
TLV1 is an English-language internet radio broadcasting from the heart of Israel – Tel Aviv. The station provides listeners with a fresh and novel perspective on the daily agenda in Israel and its neighbors, and keeps its finger on the beating pulse of Tel Aviv – the cultural barometer of the Middle East.
Whether from street-level or from the hallways of governmental institutions, TLV1 reports on the latest – be it dishes served in Israel's top restaurants, the newest development in the hi-tech industry, or the latest Israeli movie en route to critical and commercial success around the world.
Founded in 2013, TLV1 combines cutting-edge technology with the highest professional standards. It holds no political agenda and does not tolerate propaganda.