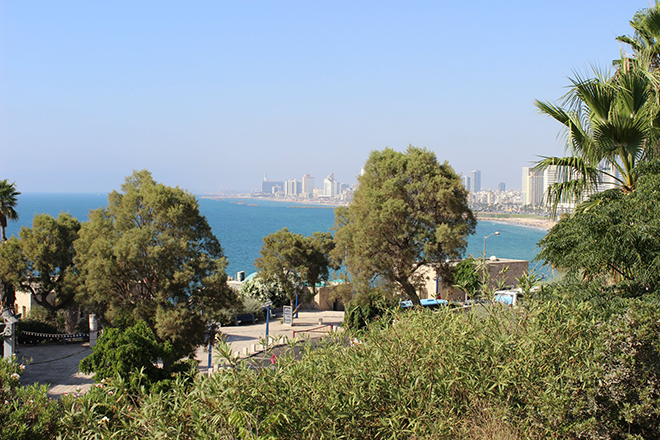 Ido Medan David
Tu B'Shvat is one of the four new years that are mentioned in the Mishna. Sometimes referred to as Rosh Hashanah ha'ilanot, or the "new year" of the trees, its more common name comes from the day of the Hebrew month, the 15th day of Shvat. This year we celebrated the holiday on Feb. 4.
The rabbis of the Talmud favored it as the start of the agricultural cycle. Kabbalistic practice created a seder that included consuming 10 symbolic fruits from the land of Israel and four cups of wine. Many communities today hold such seders and have special haggadot to accompany them. In the early 1900s, the holiday became associated with planting trees in Israel. You can read more about the role JNF (Jewish National Fund) played in the creation of the state of Israel. In more contemporary times, Tu B'Shvat has become a kind of "earth day," connected with environmental movements and practices.
Below are some links about the holiday, including some of its Israeli practices.
Although the holiday took place yesterday, we should be mindful of the need to take care of our environment all year long.
Below are some links about the holiday, including some of its Israeli practices.
So what is a Tu B'Shavat seder? There are many resources out there demonstrating how to conduct a seder, like this one. You can also introduce Israeli music that is relevant to the holiday.
This video created by Shalom Sesame shows Israeli kids talking about the holiday, and has an easy-to-understand, eco-friendly message
Environmental issues resonate deeply in Israel, a small country of limited natural resources. The Hiriya Recycling Park in Park Ariel Sharon, formerly a waste dump, was transformed into a recycling park in 2001. This short film tells the story of the park.
Another environmental topic we focus on in Israel is water shortage and the use of technology to find creative solutions that are being used today all over the world. To read more about environmental challenges in Israel, read this great section from the Times of Israel about these issues.
And it wouldn't be a Jewish holiday if there weren't recipes to go with it. Try some of these!
Ido Medan David is the program director for JCC Maccabi Israel in the JCC Israel Center in Jerusalem.