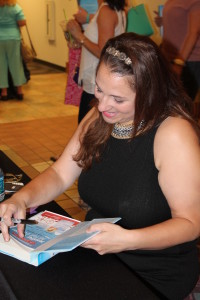 Along with cooler weather, November has traditionally brought with it JCC book festivals to coincide with Jewish Book Month just prior to Hanukkah. These events have been expanding and morphing to encompass more of the arts and culture palette, to capitalize on different ways JCC participants consume culture, and to spread the learning, joy and pleasure that these experiences can bring throughout the JCC programming year.
JCC Circle Monthly takes a look at three JCCs and three approaches to the way they've made this time-honored event work for them.
JCC of Metropolitan Detroit
The event
The Annual Jewish Book Fair — a granddaddy of JCC book festivals. At 64 years old, one of the oldest and largest in the country.
What's the hook?
The J looks for "value added" to make each event pop for participants. "It's a really big thing that we've focused on, that extra thing that's going to give our customer a reason to attend. We're trying to do more than just author talks," says Rachel Ruskin, book fair and Jewish film festival director.
What's that look like?
Two happy hour events aimed at the coveted 20-40-something crowd. Priced at a low $7, they can "come in, get a couple of drinks, some light bites, schmooze with the authors," says Ruskin.
Book Club Night includes a meet-and-greet with author Pam Jenoff, who will discuss her novel, "Last Summer at Chelsea Beach." To fill this event, which usually sells out at 300 people, the J reaches out to area book clubs, and encourages them to attend as groups.
Other "value-added" events:
A cooking demonstration with chef brothers Max and Eli Sussman, and a concert and talk with Steve Katz of the band Blood, Sweat and Tears, who has written a memoir.
Who are you showcasing?
Dennis Ross, who worked in both the Clinton and Bush administrations, opens the fair speaking about his new book, "Doomed to Succeed: The U.S.-Israel Relationship from Truman to Obama."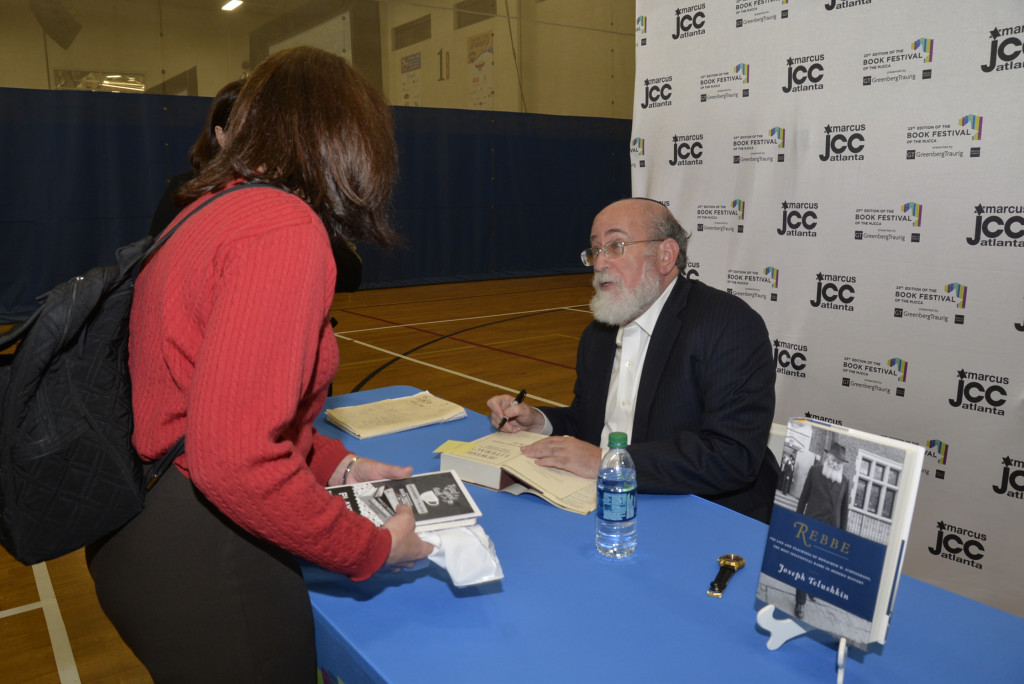 Marcus JCC Atlanta
Your event?
The 25th Edition of the Book Festival of the MJCCA, another oldie but goody.
Describe your festival.
"We are strictly a book festival, books and only books," says Pam Morton, director of the book festival at MJCCA. But being all about the book doesn't mean MJCCA rests on its laurels; the J really works the genre.
What makes it different?
The J brings A-list authors and hot-topic Jewish writers to the two-week festival, but also has expanded its author events throughout the year. That way they can feature bestsellers like Daniel Silva and Jennifer Weiner, who only do summer engagements. Both were featured at early patron kickoff events, with early bird pricing for those who sign on as festival patrons by July 2.
How do you find your talent?
Morton begins compiling her author wish list in January and combines forces with other JCCs to defray travel costs and honorariums. In addition to working with the roster of National Jewish Book Council authors, she also works directly with publishers.
The JCC also keeps an "author submission" list online. It goes up in January and comes down in July and this year brought 65 proposals, mostly from area authors or publicists who find the list and submit for consideration. This year the JCC will feature nine authors who came through that process.
Any tips?
Last year the JCC tried book bundling as an experiment. The price of the ticket to hear Anna Quindlen included her book. This year, tickets to hear audience-favorite Alan Dershowitz, will be bundled with his book. The JCC won't make any money on the book, Morton says, but "I know that I am going to sell more than 300 tickets to Alan Dershowitz."
David Posnack JCC
The event: The Diane & Barry Wilen Book Festival has changed to meet evolving tastes and ways we consume culture
So, you're out of the bookfest biz?
Not exactly. The book festival is in its 28th year and the film festival is only 10 years younger. But the JCC, located in Davie, Florida, has gone to great lengths to make that programming broadly available and extensive. "We have gone into a broader perspective of cultural arts, taking that throughout the year," says Debbi Hochman, cultural arts/adult programs director.
What does that mean?
While the J's book fest begins in November with four events, the programming continues into February. The film festival runs similarly during the year, and includes one film a month and a twice-monthly Monday matinee, in addition to the nine festival films.
What makes it a shoe-in for culture vultures?
In addition to the traditional author events, like this year's sell-out one featuring Bravo's Andy Cohen and his book, "The Andy Cohen Diaries: A Deep Look at a Shallow Year," the J adds in other programming. An Israeli play presented in Hebrew and an IDF music group made this year's cut.
Two new types of events include "Wine and Words," which will allow participants to Skype with authors from the comfort of their own home, and JTalks, in which the JCC has partnered with local universities to have their professors speak about a variety of topics.
"So in the month of the film festival, someone will speak on film noir," says Hochman, by way of example.
Why the change?
It's all in the name of seeking a wider audience, she says.
"The way that people are finding entertainment is different," she notes. "What will really make them come out [for an event] when they can get anything on their computer at home? That's the struggle we have."
Is your J taking an innovative approach to book fairs? Tweet
@JCCA
and tell us all about it!