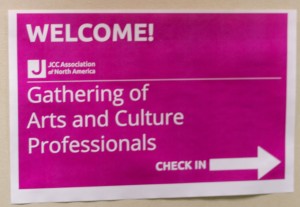 For the fourth year, JCC Association held its annual Arts & Culture Gathering, bringing together 48 JCC professionals who steer those programs for their JCCs. The daylong event on Jan. 19 focused on the ways JCCs incorporate arts and culture throughout their programming.
It also gives the people responsible for infusing arts and culture into their Js, a chance to meet and exchange ideas, while seeing that what they do daily fits into a broader picture.
As Esther Arbeid, one of the attendees puts it, "I like to hear the JCC Association philosophies, missions and initiatives, and know that my JCC, my department and my desk align with the big picture.
"Mostly I love to hear about everyone's projects," says Arbeid, manager of adult arts and culture and the Toronto Jewish Film Society at the Miles Nadal JCC in Toronto, ON. "It's also a comfort to hear, 'Yeah, call me, I've done that.'"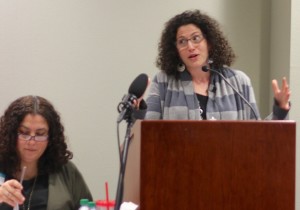 This year, Randi Benesch, director of arts and culture at the JCC of Greater Baltimore, spoke about her experience as the managing director of the Gordon Center for the performing arts. Her talk, "Making the Case for Arts at the JCC," (see related story) focused on how in her three and a half years at the JCC, she has worked on building community partnerships and bringing all the JCCs cultural and arts programming under one banner.
The gathering, which is put together annually by Randy Ellen Lutterman, JCC Association's vice president for arts and culture, invites JCC arts professionals to step out of their routine and look at the broader picture of JCC arts and culture programming.
"It's always exciting to gather together to discuss topics that are important to our arts programming professionals and their JCCs, and to hear about what's happening in arts and culture at JCCs across the continent," says Lutterman. "Though we tend to meet at various times throughout the year, and for various reasons, our day together in January has become one of the most looked forward to events for many of us. We are definitely stronger when we connect and share resources and model best practices for and with one another."
Lutterman programmed the day to piggyback onto a large conference that takes place in New York City each year. The gathering has evolved into such a meaningful day of learning, she says, "that our JCC professionals travel from across North America just to be with us!"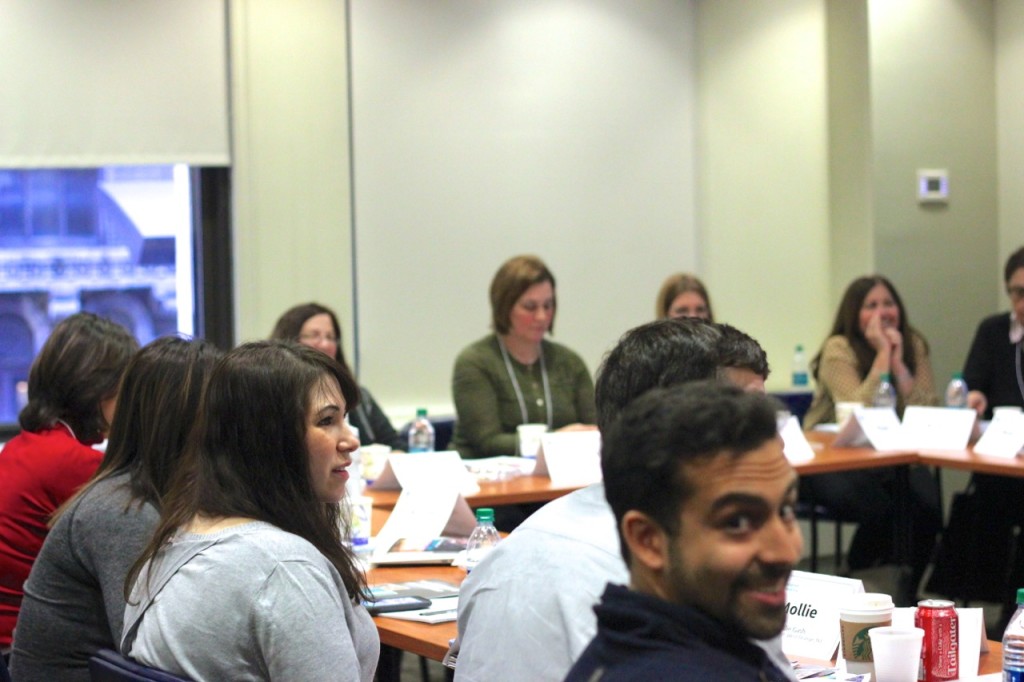 Jennifer Smith, JCC director of arts, culture and community engagement at the Jewish Community Center of Greater Washington attended for the third time. The gathering provides an "anchoring point for my annual calendar. I truly believe that I am uniquely positioned to help our community members experience a more meaningful life, a more meaningful Jewish connection and more importantly, connect with others," said Smith. In her eyes, JCC Association's Annual Arts and Culture Gathering is part of her invaluable strategic planning for the year, assisting her in doing what she dubs "the best job in the world."