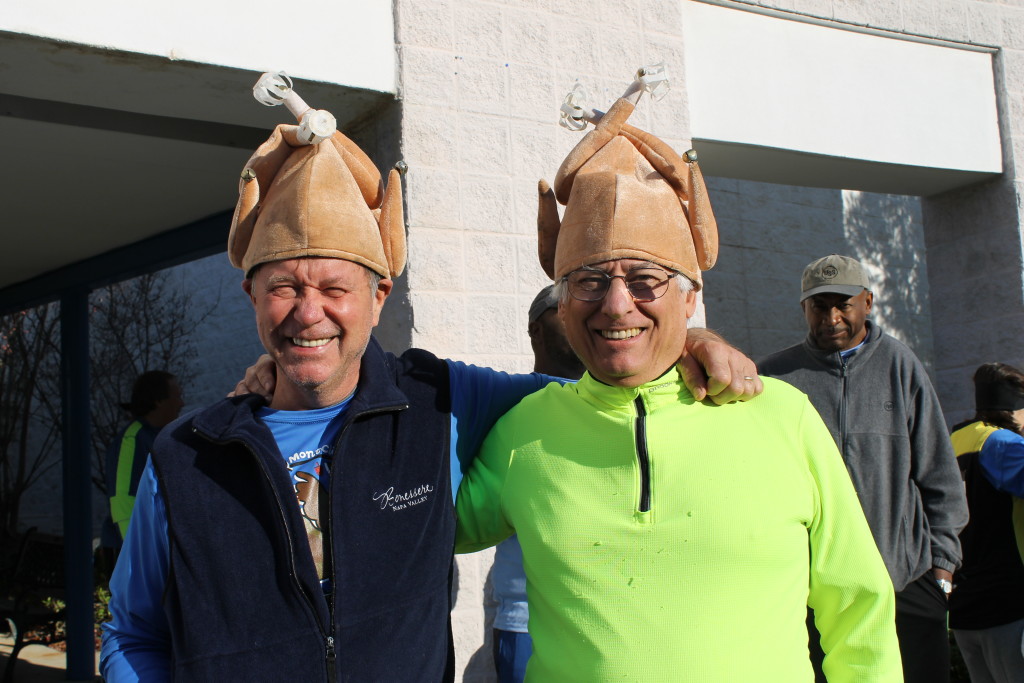 Happy Thanksgiving from Sounding Board! We have so much to be thankful for in the world of JCCs.
JCC Maccabi Games and ArtsFest have just announced the 109 delegations traveling to Columbus, St. Louis and Stamford this summer. Nineteen are newly re-engaged after taking some time off. Our Sheva Center for Excellence in Early Childhood & Family Engagement serves more than 22,000 children in 147 schools led by 4,000 teachers. October and November were full of high-energy gatherings for our day and overnight camp directors, hundreds of participants in our expanding Talent Management program, and our first regional Governance Hub hosted by the Memphis JCC.
There is a lot going on and a lot to be thankful for—particularly the talented people dedicated to connecting JCC people with ideas, programs, and each other every day.
We like giving thanks through songs over here. And the ways of giving musical thanks are as abundant as the ways that we pray, and as the tables of friends and family will be this Thanksgiving—as abundant as the tables we sit at during the second most famous Jewish American feast, Passover, which reminds us never to forget the poor: All who are hungry, let them come and eat!
The most famous Thanksgiving song of the past 50 years comes from a member of the JCC Association family. That's right—Arlo Guthrie, hippy scion of the legendary folk balladeer Woody Guthrie, sings the epic saga "Alice's Restaurant," which follows the odyssey of a peace and love litterer on the cusp of the draft in the era of the Vietnam War. Going on five decades, the song is still laugh-out-loud funny and carries a wonderfully catchy tune. But its cynicism about the military does not ring true today, particularly in light of JCC Association's proud and unequivocal support of JWB Jewish Chaplains Council.
Did you know that there are approximately 10,000 Jewish men and women in the U.S. military and that 40 JWB-endorsed active- and reserve-duty chaplains serve them? We also have six rabbinic candidates—students still in their studies, but committed to becoming chaplains—endorsed by JWB along with five JWB chaplains stationed in VA hospitals. In the spirit of what we JCCs are all about, JWB is the only Jewish organization to endorse rabbis from all Jewish denominations to serve our troops, even producing and distributing a prayer book jointly approved by the Reform, Conservative and Orthodox movements.
So what, you ask, is the connection between JCC Association and the Guthries? Well, look here:
That's Woody Guthrie, the man who wrote "This Land Is Your Land," taught a young Bob Dylan most everything he knew and—as you can hear, thanks to the Klezmatics—even wrote songs about Hanukkah among the thousands of tunes composed in a lifetime of song. That's Woody singing at a JWB rally during WWII, when our men and women were fighting just as they do today to protect our freedom in a dangerous world.
So hats off to Woody for offering his daring American musical spirit to our Thanksgiving gratitude—and to Arlo for reminding us in his countercultural, playful way what it means both to question the status quo and to love our neighbors as ourselves at the same time. We are thankful for JCCs, for our opportunity to support those who serve our country through JWB, and for the bounty of our lives. May we know how to share it with our loved ones and those in need this week and everyday.
Finally, if you are hungry for one more bite of some Thanksgiving celebration, here's a classic holiday treat from Sounding Board favorite Dan Bern: "Thanksgiving Day Parade."
Happy Thanksgiving from JCC Association!