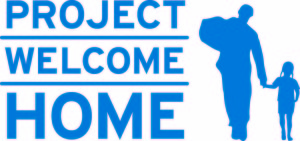 Six Jewish Community Centers have been selected to pilot Project Welcome Home, a JCC Association initiative meant to educate them to better assist U.S. service men and women and their families and to engage with their communities.

The project, which will be steered by JWB Jewish Chaplains Council, a program of JCC Association, incorporates the needs of veterans, their families and caregivers, as it helps ease their way back into community. The JCCs selected represent a cross-section of centers in size and location and will begin training on Wednesday and Thursday, May 7-8 in JCC Association's offices at 520 Eighth Ave., New York, N.Y. The training will include input from the Department of Veterans Affairs and a presentation by Iraq and Afghanistan Veterans of America (IAVA).
The pilot programs will begin at the JCC of Northern Virginia of Fairfax; Barshop JCC of San Antonio, Texas; Kahn JCC of Columbia, South Carolina Addison-Penzak JCC of Los Gatos, California; JCC Chicago; and Robert E. Loup JCC of Denver, Colorado.
"These JCCs applied to be part of this exiting initiative, recognizing the presence of returning veterans and military families in their communities," said Rabbi Abbi Sharofsky, JWB deputy director for programming at JCC Association. "They understand how important it is to reach out and connect this population to the community."
These six JCCs have agreed to offer membership incentives to returning veterans and their family members, ranging from free or reduced membership to discounts on early childhood programs and day camp. They have also agreed to be part of intensive training regarding the needs of veterans and their families and will have staff dedicated to working with them. They will create programming that highlights the service of Jewish men and women in the military, engaging leadership skills that these people possess, and include them in ongoing educational projects.
Project Welcome Home also recognizes the needs of caregivers and will educate the JCCs to coordinate with community organizations to engage in activities such as providing respite opportunities. They will work to remove barriers to community engagement that isolates caregivers and those for whom they care.
JWB Jewish Chaplains Council is the first Jewish organization to work with the Elizabeth Dole Foundation in a coalition of public, private, non-profit and faith-based groups addressing the unmet needs of veterans and their caregivers. In early April, the Dole Foundation released results from a RAND Corporation study that found military caregivers struggling to shoulder enormous responsibility caring for wounded service members. The coalition hopes to address these needs, and has cited Project Welcome Home as providing a template for other organizations wishing to do so.
"I am truly grateful that these six JCC's have stepped forward to receive training on how to incorporate caregivers into their veteran reintegration programs. There is such wonderful potential for this new resource to uplift caregivers in these communities and, in time, serve as a model for communities across our nation," said Sen. Elizabeth Dole. "As the first Jewish organization to join our national coalition, and one of the first communities of faith to pledge its support to our military and veteran caregivers, the JWB Jewish Chaplains Council has shown tremendous leadership and commitment to these hidden heroes. I look forward to the difference we can make on this critical issue together."
The six JCCs piloting Project Welcome Home are all participating in the May training program. For more information about Project Welcome Home, the training or the individual JCCs participating, contact Rabbi Abbi Sharofsky at [email protected]