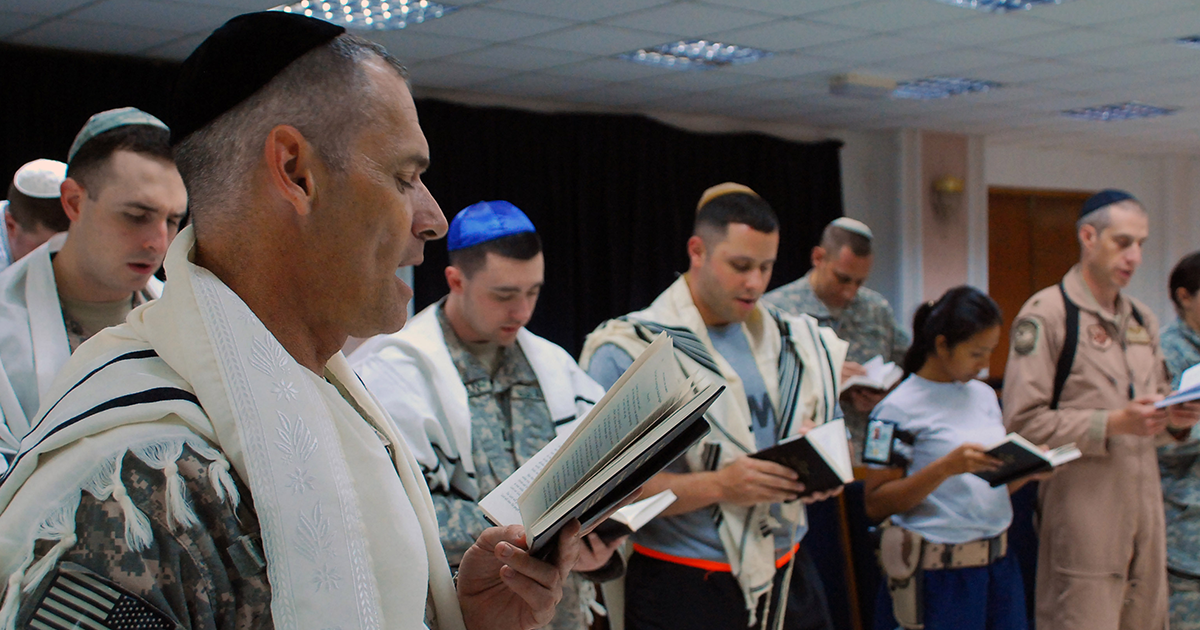 For someone serving in the military or recovering at a VA hospital, it can be difficult to stay connected to Judaism. While many bases and hospitals have chaplains, JWB Jewish Chaplains Council saw the need for service men and women to have access to a prayer book, or siddur, that could go with them wherever they went.
So, in 2014, JWB published a unique siddur for military personnel—the only one approved and fully endorsed by the three major Jewish denominations—and distributed nearly 10,000 copies. After less than two years, these copies have run out, yet demand had not.
It was clear that more needed to be printed.
JWB has launched A Siddur in All Pockets (ASAP) to raise money for the printing of 10,000 more copies of the JWB siddur. The funds will also go toward the creation and distribution of a large-print version of the siddur for use at VA hospitals, educational materials to support greater engagement through the siddur for Jewish men and women serving in the U.S. military, and other support for Jews in the military.
Nearly $3,900 of the $7,500 goal has been raised so far, but we still need your help to put more prayer books in the pockets of our service members. If you have already made a gift to ASAP, we thank you. In addition to donating, you can also help by sharing the campaign link with your friends and family.