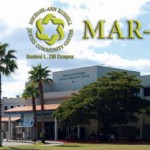 At today's Partnership 2000 conference in Tel Aviv, the Miami-Yerucham Partnership Kulanu project received JAFI's Partnership of Excellence Award. Kulanu, which means "all of us" in Hebrew, is a project of the Michael-Ann Russell Jewish Community Center in North Miami Beach, the Hacoaj Community Center in Buenos Aires, Argentina, and Matnas Yerucham in Miami's Partnership 2000 community of Yerucham, Israel.
This Jewish leadership and educational program is for teens from 15–18, who serve for two years as madrichim (group leaders) in their respective JCC's youth programs. It is designed to engage Jewish youth in learning workshops about each community, and the development of shared local projects to improve Jewish community life.
We congratulate Gary Bomzer, executive director of MARJCC, and his team on wining this award.
Kol Hakavod!!