Teach your children…mah jongg?
What do you get when you bring kids form the Oshman Family JCC afterschool enrichment program together with seniors from the Palo Alto, California Moldaw Residences?
A mah jongg match for the ages.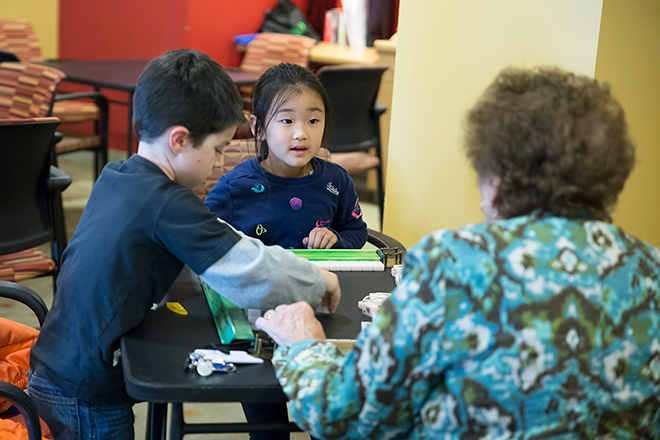 Prior to their visit, the youngsters studied and practiced the game better associated with the Catskills and bubbes than nearby Silicon Valley and California cool during their "Mind Games" afterschool program.
By all accounts the meet up was a success, with kids learning critical thinking skills, and the seniors having an opportunity to share their knowledge and experience.
A front seat in the Middle East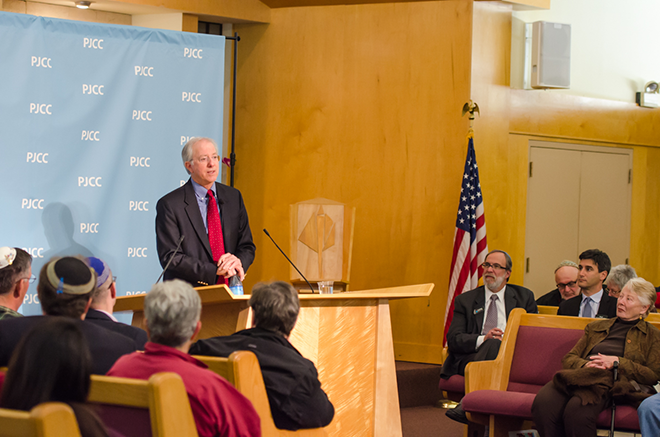 U.S. Ambassador Dennis Ross packed the house at the Penninsula JCC in Foster City, California. On a national tour promoting his new book, "Doomed to Succeed: The U.S. Israeli Relationship from Truman to Obama," Ross offered personal insights from his service to four U.S. administrations as a Middle East expert and diplomat. The standing-room-only talk was part of the PJCC's Jewish Living programming, which serives "as a catalyst for inclusive discussion and relevant experience of modern Jewish culture, including Israeli statehood," according to PJCC Chief Executive Officer Paul Geduldig.
That Israel connection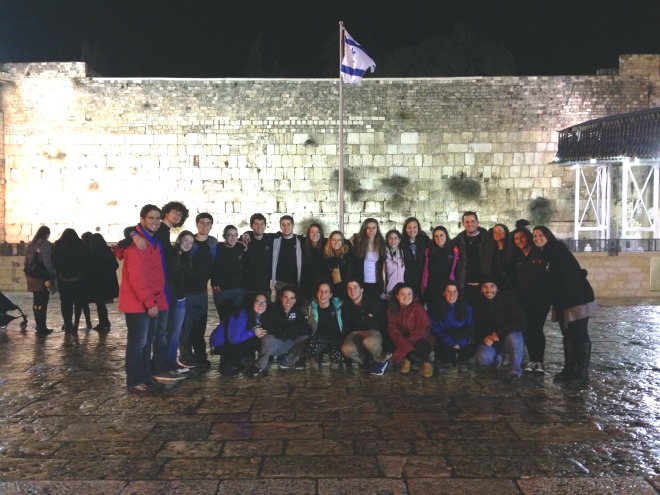 Twenty teens from JCCs in Tucson, Arizona, Springfield, Massachusetss, Columbus, Ohio and Bridgewater, New Jersey, traveled to Israel in December as part of Project Gesher, a two-year leadership exchange program that included Jewish teens from the United States and Israel.
"The purpose of Project Gesher is to connect Americans to their Jewish identity and to Israel…getting to know Israel, both its people and the country," says Paige Silberfein, associate executive director of the JCC The Shimon and Sara Birnbaum Jewish Community Center in Bridgewater and trip chaperone. Six teens from her JCC participated and are pictured here. (Photo courtesy of the Birnbaum JCC)