Merrin-go-round in the Holy Land
The ninth cohort of Merrin Teen Fellows visited Tel Dan in northern Israel. The group of 13 spent the second day of their Israel Seminar on a hike that explore the biblical, political, geographic, and modern historical touchstones that make up Israel. The seminar is part of two-year fellowship, established with the support of the Merrin Family Foundation, to give those working with Jewish teens the skills to better serve them, and to raise their profile in the JCC Movement.

Leaps and bounds
We're not sure which birthday JCC Association's Talent Management "Leapsters" celebrated with presenter Scott Asalone's during some high-intensity training in Dallas—but it was probably greater than zero! LEAP (Leadership Enrichment and Advancement Program) identifies high potential employees at JCCs and includes a 12-month program of learning activities, webinars, readings, small, and workgroup sessions. The Dallas meet-up was one of two in-person summits; with some JCCs in the Talent Management program sending as many as four employees.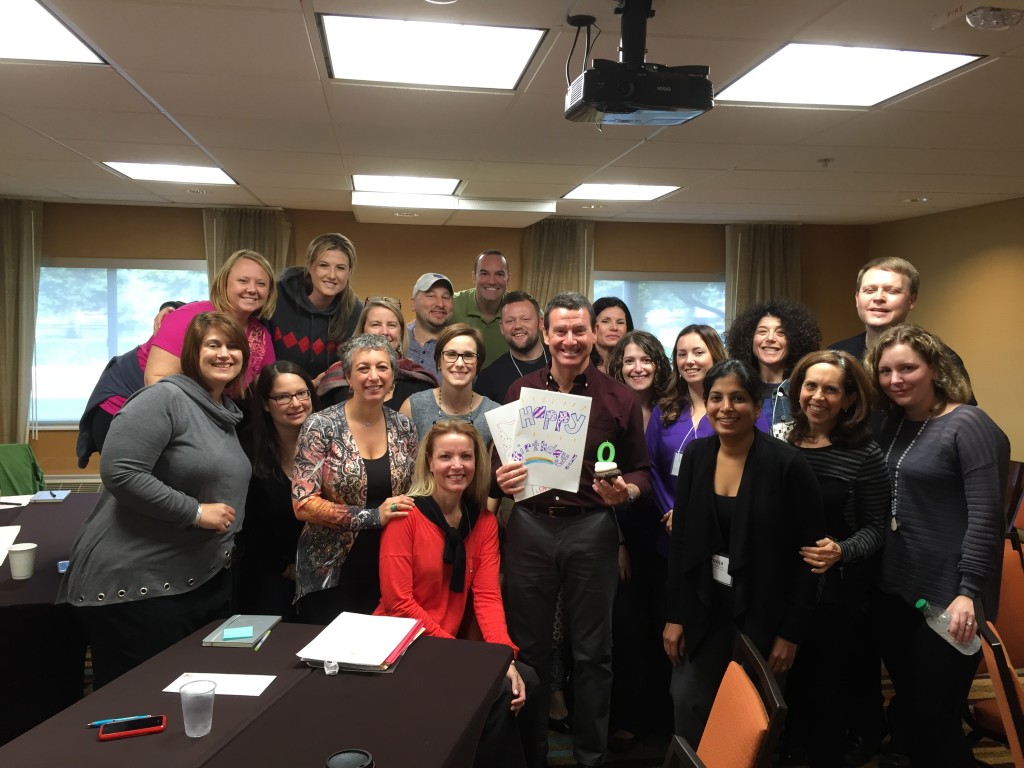 How high is up?
When it comes to playing with food, participants in Sheva Covenant Directors Institute, know what they're doing. A team building activity involving spaghetti seemed just right for participants, in the institute. Funded with grants from the Covenant Foundation, the program seeks to future leadership in early childhood education.