The JCC Association Graduate Scholarship Program has a profound impact on everyone involved.
The privilege of finding talent
Cheryl Fishbein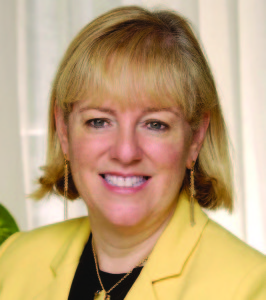 If I have learned one thing from chairing the scholarship committee at JCC Association, it would be that we have some tremendously talented, dedicated and creative people working in the JCC Movement. And if I've learned another, it's that deciding whom to recognize for all that talent, dedication and creativity is incredibly difficult.
But as chair of JCC Association's scholarship committee, I have been overseeing the process of doing just that for the past two years. It has been one of the most rewarding experiences I've had during many years as a lay leader in the Jewish communal world. And I'm pretty certain that the nine others who sit on this committee would agree.
This year, we received 30 initial applications for scholarships. These were whittled down to 12, which was difficult enough. Then Joy Brand-Richardson, JCC Association associate vice president and director of training and professional leadership, who works closely with our committee, Skyped with them. We brought seven in for a day of interviews, and to say that we were impressed doesn't begin to sum it up.
The candidates were very poised and thoughtful throughout. They all brought different skills and talents to the table. And they all shared one thing: a love of Jewish peoplehood and the work they do supporting this.
The scholarship enables the recipients to further this work; it allows them to pursue a degree, work on their leadership skills and stay in a field they love. While the applicants were all in different stages of their careers, they all are the future leaders of this movement. Supporting them in their work is
supporting JCCs at a very fundamental level.
These Jewish professionals are so engaged and in love with what they do that it's inspiring. It is a powerful message of hope for the Jewish future.
This year we awarded scholarships to four very deserving candidates: Jodie Goldberg, from Metairie, Louisiana; Paul Lurie, of Baltimore, Maryland; Sophia Horwich, from Chicago, Illinois; and Victoria Lamanga, of Plainview, New York. Some have worked in JCC camps and JCCs; others have no prior JCC experience. But they will all work in a JCC once they have graduated.
The scholarships are for $10,000 a year for two years in a masters degree program, but we do not stop with writing a check. JCC Association really supports our scholars throughout the two years. We bring them to the JCCs of North America Professional Conference and Biennial Convention. We find them internships at JCCs during their two years of study. And we help them find a position in the field once they are done.
If there were enough money, I would have given scholarships to all of our applicants. They were all really that good. And this scholarship allows them to become even better. It is one of the important endowed funds, and as such, needs support from donations. Sustaining it means that you aren't just providing one scholarship to one person, but a deep foundation of knowledge to a person who will be one of our future leaders, who will touch hundreds of lives. And who knows? Perhaps they will inspire someone else to give back and do the same.
Cheryl Fishbein serves on JCC Association's board of directors. She lives in New York and proudly calls Jewish Community House of Bensonhurst in Brooklyn her home.
---
Loving a job, and doing it better
Anna Bronfman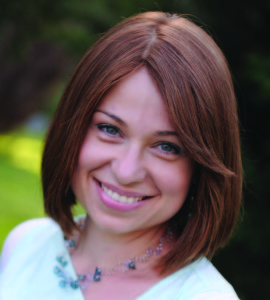 My first connection to the Shorefront Y in Brighton Beach was as a 12-year old new immigrant from the Ukraine. My family received services here soon after we arrived in the United States. In this area of Brooklyn, populated with Jews from the former Soviet Union, the Shorefront Y has been an important first stop for many immigrants. Little did I know that one day I'd be working here. But I am, and as the program director, I spend my days serving this community, the next generation, and those who want to be here to raise their families.
It's exciting, and I love it. And I'm able to better do my job and have learned so much because of the scholarship I received from JCC Association. The scholarship allowed me to attend NYU's executive Master of Public Administration program, for seasoned professionals. It was such an exceptional experience, always challenging and stimulating, but one that would have been out of reach had it not been for financial assistance.
When I came to the Shorefront Y in 2001, I was a newly minted graduate of Brooklyn College. My Hillel director pointed me in the direction of taking a job at the Shorefront Y, and working with teens seemed like it would be a good way to put my degree in psychology to work.
I was so green! I was told to build the program and engage teens, and I fell in love with doing that very quickly. When I began, we had maybe three kids playing pool and table tennis; soon we had 40 to 50 teens attending our lounge. From there, I moved onto day camp, building it from 50 children to more than 350 today. I also connected those two things—teens and day campers—and today we have more than 100 teens who filter through our teen programs working and volunteering in our camp. It's a common model in JCCs, but not one I was aware existed. I learned from my peers, whom I connected with locally as well as through JCC Association. I sensed that this is not the only area where I was reinventing the wheel, which is one of the reasons I always wanted to go back to graduate school. I knew it would help me perform even better at a job I love. I had the backing of my supervisor, Shorefront Y's Executive Director Sue Fox. She encouraged me to continue my education and supported me though school allowing me to work around my college schedule.
Those two years at NYU were incredibly challenging, not only academically but also personally and professionally. There's a reason they call it juggling when you try to balance career, school and home. At any moment, you feel like one of the balls might drop or fly from your hand and there are some things that can just knock you off balance. During that time, Superstorm Sandy hit the New York region. By some miracle, Shorefront Y was the only building along the Brighton Beach shore that didn't flood. We became a safe harbor for the community; a place to get help, supplies, or simply to take a warm shower. We coordinated volunteers, assisted the Federal Emergency Management Agency teams and I became "Anna from Shorefront" for the many National Guards in their Humvees looking for the point person.
It was surreal; I would be making sure that all the electric heaters were being distributed, or that the relief supplies had arrived and then go to NYU to prepare a marketing class presentation about the Shorefront Y. I couldn't go home—my building still had no electricity! My family and I stayed with friends for almost two months after the storm.
My scholarship from JCC Association meant a great deal for me. It was a stamp of approval; one that showed the organization was behind me and supported my work. It left me feeling that I was the kind of person they wanted to invest in, and one who in turn is eager to take what I learn and invest it in my community, one that has given so much to me.
Anna Bronfman is program director at Shorefront Y in Brooklyn, N.Y. She says that her children have grown up at the Y and consider it their second home.
This article originally appeared in the JCC Circle Summer 2015.