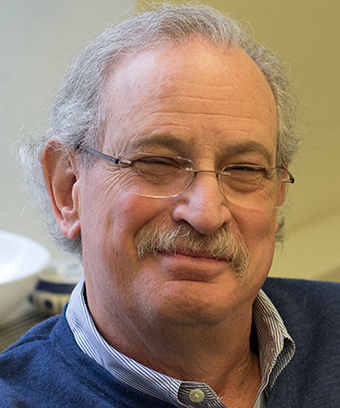 In 2010, Alan Mann retired from JCC Association as executive vice president. He didn't imagine then that he'd be back.
But he is, serving as interim president.
"In some ways, it doesn't seem like I ever left," says Mann, who was recognized with the Florence G. Heller Professional Award at the JCCs of North America Biennial in 2014.
"This is a resilient organization that does excellent work providing for our JCCs. We have always done that, and we will continue doing that. We have real challenges ahead, but we will maintain our focus on setting a course for the agency during a time of change and on the work that's already underway."
Mann will steer the organization as the board of directors puts together a search committee for a new CEO and president.
Since arriving, he has held a series of conference calls with JCC executives. "I am here and I am listening. I want our stakeholders to know and understand that we are in this together. I want to concentrate on the basics, the things JCCs need most to succeed."
Mann is a native of Brooklyn, New York, and a graduate of Queens College and Yeshiva University's Wurzweiler School of Social Work. He began his career at the Midtown YM-YWHA and the JCC of Atlantic County.
Moving to Boston in 1976, he was the executive director of the South Area JCC. In 1980 became the associate executive director of JCCs of Greater Boston, where he served until 1993, when he took on the role of executive vice president of the agency until coming to JCC Association in 2000.
A recipient of a scholarship from JCC Association (known at the time as the Jewish Welfare Board), Mann also participated in the executive leadership training the agency offered. He retired from JCC Association in 2010.
Mann is looking forward to taking part in the Biennial beginning on May 15 in Baltimore, where he will speak at the Monday morning plenary about "Where We Are Today."
"JCCs still play an important role in Jewish life today," he says. "And JCC Association plans to be there supporting them, offering guidance and providing the leadership and services they want and need to enable them in their role. That's what we do."