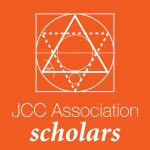 JCC Association is thrilled to introduce the incoming class of 12 graduate scholars for the 2011-2012 school year.  Each of these outstanding young men and women are either already working in a JCC, or have a bright JCC future ahead upon graduation. 
The following are full-time scholars.  They will begin a two-year work commitment in a JCC upon graduation:
Anna Bronfman was recently promoted to the position of program director at the Shorefront Y, a JCC in Brighton Beach, Brooklyn.  She joined the staff in 2001 as the teen director, responsible for development of programming that engaged local teens.  Several years later, she became the director of youth services, overseeing all programming for school-aged children, including summer day camp, after school, enrichment and teen programming.  In her new role as program director, Anna will take on the management of early childhood, membership, and the sports and fitness departments.  She is passionate about providing excellent services to the community and supporting the staff of her organization. She holds a B.A. in psychology from Brooklyn College.  She lives in Brighton Beach with her husband, Joseph, and their children Uriel and Shana, who consider the Shorefront Y their second home.
Jason Goldstein has been with the Addison-Penzak Jewish Community Center in Los Gatos, California since March 2008. He is the teen services director and JCC Maccabi Experience director. Jason graduated from San Jose State University in 2007 with a degree in communication studies, with a minor in public relations.  While attending SJSU, Jason served as the Hillel president for two years and was highly involved in the local Jewish film festival. Jason is currently attending California State University Monterey Bay and working towards his M.B.A. Jason lives in San Jose with his fiancée, Kaila, who also works at the JCC. Jason enjoys watching sports, playing hockey, cooking, and going to Disneyland.
Melissa (Missi) Jacobson has been participating in JCC programs for almost as long as she can remember.  Most notably, Missi was a gold medalist for JCC Maccabi Basketball Chicago and has been spending summers at JCC Camp Chi for the last 12 years.  Missi grew up in the Chicagoland area and played softball and basketball for her high school. 
She is a recent graduate from the University of Illinois Champaign Urbana with a degree in human development and family studies.  Currently, she is enrolled at Washington University in St. Louis at the George Warren Brown School of Social Work.  Her focus is on children, youth & family with a specialization in management.  Missi is an avid Cubs fan and is never shy to sport her Cubby Blue in St. Louis Cardinals territory. 
Sara Lewis is finishing her third year as the director of teen services at the Kaplen JCC on the Palisades in Tenafly, New Jersey.  She is a 2008 graduate of Rutgers University, summa cum laude, with a degree in Jewish studies, and she served as the student president of Rutgers Hillel.  Sara currently lives in Teaneck and is pursuing a M.S.W. with a certificate in Jewish communal service from Yeshiva University.  Having already begun her career in the JCC world, Sara is excited to have the opportunity to further her education while remaining at the job she loves. 
The following scholars received the TAP scholarship.  They're all current JCC professionals who have been identified as stars at their JCCs, and are pursuing graduate degrees on a part-time basis while working full-time at their JCCs:
Sam Eberhart is a Minnesota native, and is currently teen director at the St. Paul JCC.  Sam holds a B.A. in history from Lewis & Clark College in Portland, Oregon and is currently enrolled in a master's in teaching program at Hamline University.  Sam first began working for the JCC in 2001 as a camp counselor, and in the following summers, he served as the outdoor adventure specialist, and program leader for Extreme Summer Adventure, where he led canoeing, climbing and biking trips throughout the Midwest. 
Allison Feldman is the director of programs for Pathways at the Marcus Jewish Community Center of Atlanta and is also involved with the MJCCA's book festival. She has produced programs for the PJ Library at the MJCCA for two years and currently oversees this department. Prior, Allison worked in outreach at Jewish Family and Career Services, also in Atlanta. She has a B.A. in elementary education from Emory University and has just completed her first semester at the University of Georgia in the master's in public administration program. Allison is the mother of Jake, 16, and Jayne, 13, and relies heavily on her wonderful husband Kyle to keep her sane and organized.
In her spare time, Allison enjoys walking her dogs, attempting to engage her teenagers in conversation, and gardening.
Mike Goldstein has been at the JCC of Central New Jersey since 2004, where he began as the youth & teen/after school services director.  He has been the co-director of the JCC's Camp Yachad since 2007, and the JCC program director since 2009.  Mike was one of 17 JCC professionals chosen nationwide to participate in JCC Association's Middle Management Training Program (MMTP2) in 2008-2009.
Prior to joining the JCC field, Mike spent several years as a private day camp director at Liberty Lake Day Camp (Columbus, New Jersey) and Meadowbrook Day Camp (Long Valley, New Jersey).  Before his camping career, Mike was a professional musician, touring with the rock band Ethel and obtaining a master's degree from the Eastman School of Music (University of Rochester). He'll now be pursuing his M.B.A.  He lives in Fanwood with his wife Carol and their daughters Bess and Ella.
Katie Keefer has been with the New Orleans JCC as the wellness director since November of 2007.  Born and raised in New Orleans, Katie has always had a strong interest in health and fitness.  Her passion for the field led her to obtain her B.S.in exercise physiology from the University of New Orleans in August 2006.  Currently, she holds personal training certification through the National Academy of Sports Medicine (NASM), a primary group exercise certification through Aerobics and Fitness Association of America (AFAA), and is a certified American Red Cross instructor for infant, child, and adult CPR/AED/First Aid.
Katie has worked in fitness centers as a director, personal trainer, and group exercise instructor for over ten years.  Presently, she is living in the suburbs of New Orleans with her six-year-old daughter Kamryn.  If they are not playing in the nearby parks, swimming at the JCC, or practicing yoga together, they can be found listening to unique live music that makes Katie proud to call New Orleans home.
Marina Krichevsky has been the communication & registrar associate director, camp registration associate at the Sephardic Community Youth Center since March 2008.
Born in Russia and raised in Israel, Marina came to the U.S. in 2001 and graduated Brooklyn College with a degree in psychology and political science, making the dean's list.  She began at the SCC as a receptionist exhibiting remarkable communication skills. From there she was promoted to associate in membership and registrar, where she was able to forge her ideas in increasing membership and enrollment through different promotions. 
Marina lives in Brooklyn with her parents, her sister Hannah, and her lovely cat. She is studying for her M.P.A to further improve her vocation in community services.
Laura Sataloff has been with the YM&YWHA of Washington Heights and Inwood since June 2009 and is the supervisor of youth and family services.  Laura is the director of the after school program during the school year and is a unit head at Camp Yomawha during the summer.
Prior to joining the YM&YWHA, Laura taught kindergarten and first grade in northern California. During the summers, she was a unit head for the summer camp at the Oshman Family Jewish Community Center in Palo Alto.  Laura had her bachelor's degree in elementary education, and will be attending Baruch College in the fall to get her M.P.A. She lives in Manhattan with her boyfriend Jeff and loves exploring the city. She enjoys playing soccer, reading, enjoying warm weather, and spending time with family and friends.
Gilad Schwartz   Summer 2011 will be Gilad Shwartz's ninth summer at the JCC Ranch Camp in Colorado, and fourth year as the camp director.  Gilad co-directs Ranch Camp with his wife Miriam, who he met at camp 10 years ago.  He is currently pursuing an M.B.A. degree at the University of Colorado Colorado Springs.
Gilad has a master's and bachelor's degree in animal sciences from the University of Arizona, where he graduated cum laude and magna cum laude respectively.  Born and raised in Tel Aviv, Gilad has an extensive background in Jewish education, which spans counseling and trip leading for OSRUI in Wisconsin and NFTY in Israel, and Hebrew school-teaching for Congregation Bet Shalom in Tucson.  Gilad is also a big horseback riding enthusiast.
Odelia Sussman is the program associate for the Mandel Center for Jewish Education and the Mandel Center for Excellence in Leadership and Management at JCC Association. She is pursuing a master's of public administration at Baruch College. She received her B.A. from Queens College, where she majored in urban studies. Before she joined JCC Association, she was a foreign affairs intern at the U.S. Department of State in the office that monitors and combats anti-Semitism, and worked at social service nonprofits in New York City. Odelia lives in Queens with her husband and soon will be a mother (summer 2011)!  She enjoys spending time rowboating and hiking around nature preserves.
For more information on the scholarship program, please log on to www.jccworks.com and click the 'graduate scholarships' button on the right side of the page, or feel free to contact Lonny Friedman,  Consultant & Operations Director, Merrin Center