Of Dreams and Heroes
Earlier this week, as part of Jewish Disability Awareness and Inclusion Month (JDAIM), I was extraordinarily privileged to participate in a conversation with a hero. Kerry Samuels grew up in Vancouver, Canada. A student leader, an accomplished athlete, and an aspiring philosopher and mathematician, he took a summer trip to see the world and at the request of his mother, agreed to include two weeks in Israel—where he fell in love, not once but three times. He fell in love with the land and with Zionism. He fell in love with Jewish learning and Jewish tradition. And not too long after following his heart into study, he fell in love with Malki, who would become his wife.
Their eldest son, Yossi, a healthy and happy baby, suffered a tragic reaction to a medication that deprived him of his sight, his hearing, and, over time, severely limited his mobility. Yossi's story and that of his parents and growing family is a saga of hardship, heartbreak, and love. It is a story of tireless determination, fateful interventions, and the discovery that the beautiful boy who was Yossi before his tragic injury was still there, locked behind his disabilities and awaiting someone with a key.
Yossi's story and that of his extraordinary family is the subject of "Dreams Never Dreamed: A Mother's Promise That Transformed Her Son's Breakthrough into a Beacon of Hope." I encourage you to read it and am certain you will find it as powerful and inspiring as I did. I cannot possibly do it the justice it deserves in this brief essay, but I can tell you that Yossi, now 43 years old, became a car aficionado and rode the Volvo test track in Sweden. He has met and counseled world leaders, including British Prime Minister Gordon Browne, U.S. President George W. Bush, and Israeli Prime Minister Benjamin Netanyahu. He is a vintner and a sommelier. And he inspired a dream—the dream that became Shalva, the Israel Association for the Care and Inclusion of Persons with Disabilities.
Jewish Disability Awareness and Inclusion Month was established in 2009 to bring growing attention to the need for people with disabilities to be able to participate fully in Jewish community and Jewish life. Our awareness of this part of our community, this part of ourselves, extends well beyond the need for physical accommodation and into the realm of service and engagement; sensitivity and attention to detail; and a perspective that extends beyond what we think we see when we look at a person with particular needs. Look closely and see an entire family. Look harder and discover more than needs. Engaging with these members of our own community not only enriches each of them but, equally important, broadens our own understanding of ourselves and others as well.
In June of 1990, Shalva began as an after-school and respite-care program for six children, offering their families, too, a few hours without the physical and psychological burdens of providing round-the-clock attention to children with disabilities for which society had no answers. Thirty years later, its magnificent campus and accommodations in the heart of Jerusalem serve, support, and embrace more than 2,000 children and their families in nearly every manner imaginable. Every inch of the facility was meticulously planned and scrupulously intentional in its design. Every program and service, exactingly provided by expert caregivers, therapists, and community builders. Shalva demonstrates a new standard in our commitment to individuals and families whose lives have been shaped by disability. A standard for Israel. A standard for the Jewish people.  A standard for the world. It is the fulfillment of a dream—the dream of Malki and Kalman (Kerry) Samuels—and inspired by countless other dreams made possible by theirs.
The modern Zionist movement was predicated on the fulfillment of a dream evolved over nearly two millennia, the dream of restoring our independence and sovereignty as a Jewish nation in our ancient homeland. But it was more than that. It also was a dream about building a country for every citizen, a country of opportunity, a country of promise. The heroes of Israel are many, and their names nearly legend. Prime ministers and generals. Philosophers and Nobel laureates. Pioneers and visionaries. Heroes like Malki, like Kalman, like Yossi.
Parashat Terumah | תְּרוּמָה  פָּרָשָׁה, this week's Torah portion, is devoted to the construction of the Mishkan (Tabernacle), the portable house of worship carried across the desert by the Israelites after they received the law at Sinai. In this parashah and several that follow as we approach the end of the Book of Exodus, the specifics of the design and construction are spelled out in seemingly exhaustive detail. In his book, "Lessons in Leadership," Rabbi Lord Jonathan Sacks, z"l, writing about this parashah, notes that the Book of Genesis begins with God creating the universe as a home for human beings, and Exodus ends with human beings creating the Mishkan as a "home" for God.
JCC Association of North America and the JCC Movement are proud partners in JDAIM, which underscores our commitment to inclusive and accessible Jewish communities—not only throughout February, but every day of the year. We recently codified our commitment to inclusion, determined to ensure that the value of building stronger Jewish community for all is intricately woven into every aspect of our work. These few, short lines may seem timely and obvious, but they also affirm our mission. Our commitment to embrace all, regardless of identity or ability, will require education and training; patience and time; and the participation of each person who seeks to support and strengthen our Jewish community. This obligation is not about one child, one family, or one organization; it is about an accessible, safe future for everyone.
For the Jewish people, for Israel, and for Jewish communities in every corner of the globe—what we do is about more than place, it's about imbuing place with values, with wisdom, and with love. But even that isn't enough. It is our responsibility to ensure that every member of our community has access—and opportunity—not only to receive, but to contribute as well.
Shabbat shalom.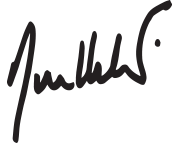 Doron