A Tale of Two Meetings
It's been a routine week—though, sadly, one that reflects what has become our view of life amidst a pandemic. There was more traffic during the commute—a reminder that New Yorkers are returning to their offices and places of business. And, as ever, there was the routine litany of meetings. Two, in particular, stood out.
The Jewish Together Coalition was assembled by the Jewish Federations of North America (JFNA) in the early days of the pandemic. Comprising the heads of roughly two dozen major organizations, including those engaged in social service, community development, education, volunteerism, congregational Judaism, and philanthropy, the coalition became a gathering place to confront the common crisis that threatened to cripple both institutions and programs precisely when they were needed most. Weekly Zoom meetings facilitated exchanges of insight, a sharing of expertise and experience and promotion of opportunities to access critical resources and support. It became a wellspring for collaborative fundraising, the launch of the Jewish Service Alliance, and a place to share strategies for meeting the needs of Jewish communities under enormous duress.
It became a safe space and a venue for getting to know others engaged in our shared commitment to strengthening Jewish community and enriching Jewish life. How to gather. The emerging staffing crisis. Social justice, racial and political divides, and a rising tide of antisemitism that increasingly became a regular focus. In time, conversations that began within the forum gave rise to other discussions beyond it, the result of new relationships that will invariably transcend the crisis.
The months passed and the pandemic brought fewer shocks and surprises, so discussions broadened to include new topics. Such was the case on Monday when our agenda focused exclusively on partnerships and collaborations. Two examples were shared. The first focused on partnerships among funders, a number of which initially came together in the face of COVID-19, to provide grants and loans to enable organizations to weather the worst of the financial fallout from the pandemic. Several of these funders have been inspired to continue working together on shared strategic priorities, already yielding tens of millions of dollars in new grants.
The second example is the emerging collaboration intended to ease the acute shortage of early childhood educators across the Jewish community, the bottleneck preventing marked growth of these critical gateway programs designed to engage Jewish families with young children. This partnership was already underway when the pandemic began, having been announced at the Union for Reform Judaism (URJ) Biennial in Chicago in December 2019. At that time, the URJ joined hands with JCC Association of North America, forming a collaboration between the two largest providers of Jewish early childhood education on the continent. Since then, the two have been working together in an effort to build a far wider coalition that will be needed to fundamentally alter the status quo around recruitment and retention of qualified teachers, while exploring new and innovative business models. In the last year, JFNA has become a full partner, and several major Jewish foundations signed on.
The conversation that followed these brief but powerful presentations was lively and prompted a collective call for more. More time on this topic. More brainstorming. More discussion about shared ambitions and common cause. A coalition that has functioned largely around crises and crisis response was energized by focus on opportunities and aspirations. As the meeting drew to a close, someone noted that we had spent 90 minutes together, and for the first time, our conversation was about neither COVID-19 nor antisemitism.
The second meeting, however, was about precisely that. Wednesday, I convened the dozen JCC CEOs serving on the JCC Association board. This extraordinary group, representing communities of every size and from across the continent, has become a brain trust and a sounding board for me and for JCC Association's senior staff. We look to them for feedback and perspective on new and emerging ideas and initiatives—for insights into the day-to-day work of our field. They are our ombudsmen and ambassadors to colleagues across the movement and our partners in recruitment and outreach.
As antisemitism rears its ugly face in an increasing number of communities and touches the lives of more and more Jews, questions have been raised about our movement's role in confronting it. The JCC Movement is the largest and most diverse platform for Jewish engagement on this continent, affecting the lives of more than a million Jews a week, while also welcoming more than half million friends and neighbors from beyond the Jewish community, making us an invaluable engine for grass roots community relations as well.
This week, I turned to these august leaders for insights into how the rising tide of antisemitism is impacting their work and their communities. I wanted to know more about the part they are playing in local leadership. How participants, members, and staff are being supported, educated, and galvanized in the face of disturbing and increasingly violent attacks on our community—attacks from antisemites on the left, and on the right.
We talked about safety and security. We discussed the go-to experts in our communities—local branches of the American Jewish Committee (AJC), the Anti-Defamation League (ADL) and the Jewish Community Relations Council (JCRC), acknowledging that much of the work of these often-venerable agencies is focused on entities and organizations beyond the Jewish community—media, faith-based leaders, and allies, government institutions, and business. However, these organizations are, for the most part, not constituent-based, and thus, responsibility for engaging members of our own communities falls to those that are—and among them, JCCs are far and away the largest.
One CEO commented that in her community, until the JCC takes on a major issue, most of the Jewish community remains unengaged. And yet, there was little hard experience to share beyond our vitally important work around security. The conversation was lively, and although it did not yield anything close to a consensus about our role, it did reflect a shared determination about our responsibilities as Jewish leaders.
In the coming weeks and months, we'll focus our energies on better understanding the resources at our disposal and the efforts of partners and allies with whom we share responsibility for the work that lies ahead.
In the face of crisis or in pursuit of opportunity, we are at our best when we're reminded that we're not in this alone. Two meetings—one about fulfilling shared dreams and the other about facing a common nightmare. Both bringing into stark relief the need to take them on—together.
Shabbat shalom.
Doron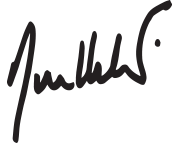 President and CEO
JCC Association of North America