By Jane E. Herman
With roots that date back to 1915, Black History Month, according to the website of the Association for the Study of African American Life and History, offers "honest efforts to make black history a field of serious study and provide the public with thoughtful celebrations." Here are some of the ways JCCs are marking this month set aside to recognize, honor, and celebrate "the people who had made the history."
The JCC of Central New Jersey in Scotch Plains, New Jersey, will screen three films in its Black-Jewish Partnership for Social Justice Film Series: "Joachim Prinz: I Shall Not Be Silent," "They Ain't Ready for Me," and "Shared Legacies: The African-American Jewish Civil Rights Alliance," each of which focuses on relationships between Blacks and Jews. The latter two films, screened in partnership with the Shimon and Sara Birnbaum JCC in Bridgewater, New Jersey, and several synagogues and community organizations, will include interactive Zoom conversations following the screening to examine the issues addressed in each film. 
At the Miles Nadel JCC in Toronto, Ontario, musician Jonno Lightstone will speak (sharing video clips and his own performance of musical selections) about legendary jazz musician and bandleader Duke Ellington and how, during his 50-year career, Ellington overcame racial, social, and musical obstacles to create his own unique blend of complex yet accessible jazz. Staff training is another focus of Black History Month at the J where two staffers compiled online educational resources that include a book talk about contemporary racial segregation; a presentation about the role of history at the convergence of the pandemic, the Black Lives Matter movement; and anti-Black racism; and opportunities to hear from notable Jews of Color.
At the YM & YWHA of Washington Heights & Inwood in New York, New York, the Black History Month line-up includes a conversation with Ricky Riccardi, director of research collections at the Louis Armstrong House Museum & Archives. Riccardi is the author of "Heart Full of Rhythm: The Big Band Years of Louis Armstrong" and "What a Wonderful World: The Magic of Louis Armstrong's Later Years."
Opera deals with big emotions, and "Is Opera Woke?" is the title of a Black History Month event at the JCC of San Francisco that explores the emotion-packed realm of race relations, using videos to illustrate the work of talented American composers who have brought the civil rights struggle to life on the lyric stage.
In Seattle, Washington, the Stroum JCC devoted a page on its website to resources about Black History Month and ways to celebrate it. PJ Library, National Geographic Kids, and PBS Learning are among the sites highlighted that offer books and activities specifically for young children to learn about the achievements of Black people throughout history. The Library of Congress, the Jewish Multiracial Network, and Be'chol Lashon, also listed on the JCC's site, provide myriad resources to learn about the contributions of Black people, including a diverse array of Jews of Color.
JCC of the East Bay in Berkeley, California, also compiled Black History Month resources on its website "to celebrate the Black individuals who are on our staff and in our community, and to support our local Black community." Although not comprehensive, lists to explore include, among others, influential Black people who are Jewish and/or connected to the Bay Area; local Black-owned businesses; events; organizations; resources for parents and kids; and ways readers can take action.
In its ongoing endeavors, JCC Association's EmbRACE work group is generating a shared language and a unified commitment to anti-racism education, advocacy, and change, as well as designing a framework to guide JCC professionals to build a community of belonging through a series of webinars and a library of shared resources. To learn more, email Cherisse Smith.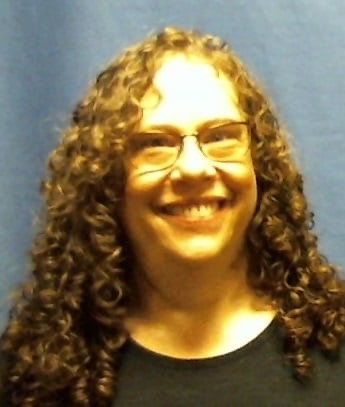 Jane E. Herman is the senior writer at JCC Association of North America.