Ein Li Eretz Acheret | אין לי ארץ אחרת | I Have No Other Country
In the midst of the first Lebanon War, a conflict ripe with internal division and debate in Israel about the aims of the war and the growing list of casualties, Ehud Manor—perhaps Israel's foremost poet of the day—penned a verse reflecting both complex times and a single, essential truth: I have no other country.
Throughout JCC Association of North America's Leadership Solidarity Seminar in Israel this week, these words echoed in my mind again and again. We'd come to Israel for the first time since before the pandemic to show solidarity with partners, colleagues, and friends still reeling from May's terrorist missile attacks out of Gaza and the riots that erupted in mixed Jewish-Arab cities and towns, turning neighbor against neighbor. Our visit also occurred at a time of growing antisemitism back home, with many perpetrators justifying their attacks against Jews based on Israel's actions or inactions.
We visited the Gaza envelope, which bore the brunt of the 4,000 missile attacks over the 11 days of fighting in May, spending time with residents and community and political leaders. We walked the streets of Akko, one of Israel's mixed cities, where we met victims of what can only be described as a pogrom perpetrated by an Arab mob in the historic Old City. We met with Jews and Arabs in Nazareth and Jerusalem who are engaged in longstanding and ongoing efforts to build bridges between neighbors. And we spoke with representatives of Israel's extraordinary new coalition government, the broadest in the country's history and the first to include an Arab party.
In many ways, our visit wasn't the experience we'd anticipated. In the aftermath of war, we'd expected a renewed focus on Israel's enemies, defense of the country, and the necessity of confronting those in the media and elsewhere who repeatedly get the story wrong. These weren't the issues people talked about.
Instead, in meeting after meeting and place after place, we saw a different kind of defiance—a determination to do better, a focus on building bridges and strengthening ties. The mayor of Shaar HaNegev, the regional council that represents 11 small communities close to Gaza, shared plans for Park Arazim, a project intended to create a commercial and industrial park on 250 acres of kibbutz land that is intended to employ 10,000 Palestinians from Gaza. Park Arazim also will include a small hospital and social service center and will be funded by a partnership between the government of Israel and private investors.
We also met Meir and Tamar Davidson, whose beautiful boutique hotel, Akotika, was destroyed by Arab rioters, including long-time neighbors with whom they had enjoyed seemingly warm ties over a number of years, and who have begun to rebuild.
We joined Haled Abu Kef and Yoav Rothschild, directors of the community centers located in the heart of neighboring Arab and Jewish neighborhoods in Jerusalem, who reflected on the fear and disillusionment that accompanied the recent riots and the resulting precariousness of the notable achievements of several years of work to bring their two communities together through cultural exchange programs. They proudly reported that, notwithstanding a brief interruption, participation in their joint programs has returned to more than 90% of prior levels, and leadership is more determined than ever to build on this hard-earned progress.
Veteran combat officers shared war-time experiences and insights into the IDF's Ethics in the Field, a doctrine in which every officer and commander is exhaustively trained to ensure a minimum of collateral damage to civilians, even at the cost of the lives of soldiers.
Israel is far from a perfect place. We may disagree with decisions of the government. Progress may be slower than we'd like, and far too many issues we deem important seem not to get the attention they deserve. From our vantage point in cities and towns across North America, it seems there are countless ways things can and must be improved. Similar feelings are found among people in cities and towns across Israel. Some issues are within the control of Israel's leaders, and some are not, and they are far more complex when viewed from up close than they appear in the headlines from far away. Notwithstanding its might, influence, and power, Israel cannot create alignment without the determined commitment and goodwill of those in the Palestinian community and the wider Arab world.
Perhaps that is the bottom line of our experience this past week. Israelis are working to mend the wounds of recent events. They aspire to something better. To trust and friendship between neighbors. To peace and prosperity within and beyond Israel's borders. And they will pursue progress with dogged determination, regardless of how long it might take or how bumpy the road along the way may be.
What does this mean for us?
After nearly 2,000 years, in 1948 sovereignty was restored to a scattered people who had experienced the trials, tribulations, and oftentimes the horrors of powerlessness at the hands of those on whose tolerance and forbearance we depended—often for the very right to live. A hundred generations of our forebears, who would have given anything to have what we have—a world in which the Jewish people are strengthened by the freedom and independence that accompanies sovereignty. And for generations of Jews to come, no matter where they call home, Israel's strength and independence will make it possible to be whoever and whatever they aspire to be.
Ein li eretz acheret | אין לי ארץ אחרת | I have no other country. Ehud Manor was riven with doubt and uncertainty about the actions of his government and its policies in Lebanon when he wrote this verse. But he expressed an idea that is critical to each of us: There is but one Jewish country in the world, and it belongs to all of us. Let us not be silent. Let us not be detached. Let us not be indifferent. We owe a debt to the generations that came before us that, through their trials and tribulations, their traditions and their triumphs, bequeathed to us a Jewish world that includes the State of Israel.
So, what is our responsibility to the generations to come? A better version of the Jewish world that was left to us. We must be unequivocally determined to engage with Israel and with Israelis. To strengthen the ties between Israel and the North American Jewish community. To meet, know, and connect with Israelis. Israel is more than politics and religion. It is the national homeland of the Jewish people. We are stakeholders in its present and its future, and the more engaged we are, the bigger the role we can play.
Doron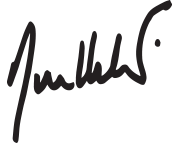 President and CEO
JCC Association of North America