By Jane E. Herman
Matt Jacobs and Rich Cohen, z'l, had a decades-long friendship—and they have the JCC Maccabi Games® to thank for it. Although the two grew up only a few miles apart in neighboring towns—Jacobs in Scarsdale, Cohen in Edgemont—they first met as scrawny 14-year-olds during tryouts for the U14 (14 and under) basketball team at the MidWestchester JCC in Scarsdale.
"I wasn't nearly as outgoing as Rich," recalls Jacobs, whose beloved friend died from colon cancer in September at age 37, "but our skill sets gelled well," which he credits with sparking their friendship. Cohen and Jacobs played basketball for the MidWestchester JCC for three years, with their team winning a silver medal at the Games in Hartford, Connecticut, in 1997, and in 1999, a gold medal in Rochester, New York. "Going out with a gold medal," says Jacobs, "was truly one of the most memorable sporting achievements of our lives."
So devoted were the two to the Games and basketball, they extended their involvement by coaching the MidWestchester JCC girls team at the Games in 2000 in Cincinnati, Ohio, and the boys team at the Games in 2009 in New York City. The opportunity to pay it forward by coaching and helping kids have the same incredible experience they did, Jacobs says, "is why we pitched ourselves as coaches in 2000 and jumped at the opportunity to do so again in 2009."
In addition to the athletic facets, the unique summer experience expands teens' exposure to Jewish life and values through Jewish family home stays, JCC Cares service projects, and meeting and competing with—and against—Jewish teens from the U.S and around the world, helping to build the Jewish identity they'll carry with them for the rest of their lives. According to Cohen's parents, Stefani and Gerry, "Rich always loved basketball, and we knew he would enjoy the athletic and social aspects of the Games. He also felt a true appreciation for the fact that there were kids from all over who were connected by their Judaism."
Not only as players and coaches, but in life, too, the bond the young men shared "just came naturally," says Jacobs. Even with their JCC Maccabi® days behind them, Cohen and Jacobs remained exceedingly close. Whether sharing stories about friends in high school, celebrating college admissions, seeking job and career advice from one another, or, most recently, acknowledging their good fortune to have their own amazing families, "Rich and I connected on virtually all aspects of life."
Cohen was particularly committed to giving back, and as his illness progressed, he took time to think about how he could help others after he was gone. This thinking led him to tell his parents that the Games were an important piece of his development and ask his family to establish the Richard Cohen Memorial Scholarship Fund so any Jewish teenager who wants to participate in the Games—regardless of financial circumstances—will be able to do so. According to Rich's parents, "We saw the Games help him mature into a caring, generous young man who wanted to help provide this experience for others. We could all benefit from being a little more like Rich."
"Our experiences in the Games were irreplaceable," Jacobs says, "and wanting to help kids from across the country have similar experiences says a lot about Rich and the truly incredible qualities he possessed. Although our journey together was cut short way too early, I am beyond grateful for having had him in my life."
Visit these sites for more information about the JCC Maccabi Games® and the Richard Cohen Memorial Scholarship Fund.
This essay originally appeared in Westchester Jewish Life.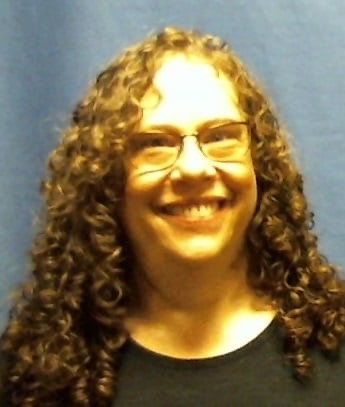 Jane E. Herman is the senior writer at JCC Association of North America.