לחזור| Lachzor | To Return
At 1:45 p.m. I left home for the airport. Check-in and security went smoothly enough and there were few surprises after two recent domestic trips. Lots of paperwork as travel to Israel has still not resumed without authorization and extensive verification of COVID-19 vaccines and a recent negative PCR (COVID-19 "rapid" test) result. The flight was full—largely with Israelis heading back to visit family or on business. There may have been one group of American kids as well. The long flight was certainly familiar, though the need to remain masked throughout and the more limited service on board were reminders that although it is safe to fly, we remain a world amidst a pandemic.
On arrival at Ben-Gurion Airport, I immediately felt the rush, that strange sense of coming home that I have felt upon every single arrival since my first visit here in the summer of 1979. In addition to the familiar elements of the arrival process—passport control and baggage claim—another COVID-19 PCR test was required, and it was completed in the airport's arrivals hall as well, where an entire wing has been dedicated to administering them. Then it was off to the taxi line and a short drive to the Carlton Hotel on the beach in Tel Aviv. Bright sunshine and busy beaches, joggers and bike riders, swimmers and surfers dotted the landscape—but time outdoors would have to wait. A blood test would indicate the presence of COVID antibodies, the last requirement before the newly arrived are free to move about, and results take about a day.
There are some tourists, of course, but even here in the heart of Tel Aviv during the peak tourism season, I hear very little English. Most of the tourists are Israelis; not necessarily locals, but Israelis nonetheless—on holiday, enjoying a little time away from home in Jerusalem, the Negev, or the Galil. North Americans? Still few and far between. That helps explain the warmer than usual expressions of welcome from the taxi driver, the hotel staff, and our colleagues from JCC Association's Israel office. They've been waiting for us to come back—for a long, long time.
The first of our movement's teen summer programs are already here, having begun to crisscross the country, exploring its sites, its history, and its people. I'm an early arrival to JCC Association's Solidarity Seminar in Israel, which will include a delegation of 14 lay and professional leaders from across our movement and will mark the first such visit any of us has made here in 17 months. It is the first opportunity we've had to express our solidarity with peers and colleagues, partners and political leaders—and it comes only a few short weeks after the ceasefire that ended Operation Guardian of the Walls, undertaken to safeguard Israelis of every background in the face of more than 4,000 terrorist rocket attacks on the country's civilian population. The first opportunity to meet with leaders and representatives of Israel's remarkable new coalition government, the broadest such coalition in the country's history, and the first to include an Arab party.
Our remarkable program will begin on Sunday evening, and I will have more to say about our experiences next week. For now, perhaps it is sufficient to say this: Our visit here at a time of rising antisemitism back home—antisemitism often shrouded in the guise of anti-Zionism and given expression through both verbal and physical attacks perpetrated on Jews by dint of their connection to the national homeland of the Jewish people—is a declaration of our outright rejection of such attacks and our unyielding commitment to Israel, her people, and their inalienable right to live in peace and security. I am reminded yet again that Israel is a modern miracle. It is the realization of our people's dream to return from exile following 2,000 years of powerlessness and persecution. Its achievements and accomplishments are far too numerous to mention, as are the elements that constitute its still unfinished business as it aspires to fulfill its highest aspiration and "become a light unto the nations." (Isaiah 49:6)
We are incredibly privileged to be part of a generation of Jewish leaders at work in a time of Jewish sovereignty, something a hundred generations of our forebears would have given anything to have experienced. Alongside that privilege is our responsibility to strengthen the ties between our communities and the people of Israel. Together, we have the unique opportunity to join hands and usher in a golden age for our children and our children's children.
With Shabbat fast approaching, anticipation of the start of our Leadership Solidarity Seminar continues to grow, even as our thoughts don't stray far from home. On Sunday, the Jewish community will gather in force in front of the United States Capitol for "NO FEAR: A Rally in Solidarity with the Jewish People"—to decry the alarming rise in antisemitism. What began as a local, grassroots effort spearheaded by the remarkable Elisha Wiesel, soon drew the attention and support of a who's who of national Jewish organizational partners, JCC Association proudly among them. Those of us here in Israel certainly will be there at the rally in spirit.
Our hearts and our prayers are also in Surfside, Florida, where the recovery effort following the Champlain Towers collapse continues, and the devastated families of the victims try to come to terms with their personal tragedy and the nightmare that has left an entire community in mourning. Sadly, the sense of loss is being felt in Jewish communities across the globe, with many of us having far too few degrees of separation with those directly affected by this disaster.
With this visit, we reconnect with friends, colleagues, and family in Israel, which is integral to our philosophy and our place in the greater Jewish world. The leaders of the JCC Movement have long embraced the notion that the richness of Jewish community is in its magnificent diversity and in our shared responsibility for one another. So it is that as we joyously mark our long-awaited return to Israel, we also see the Jewish people—our people—through a far wider lens, simultaneously mourning the deaths in Surfside and marching in celebration of our freedom and in defiance of antisemitism in Washington D.C.
Shabbat shalom.
Doron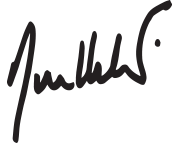 President and CEO
JCC Association of North America