Is It Pesach Already?
A glance at the calendar makes clear that it's not yet time to gather for Passover. Winter is barely two weeks old, and the news is rife with stories of snow accumulations, ice-covered roads, and traffic pile-ups, including one that trapped a U.S. senator in his car for 27 hours during a blizzard that had traffic at a standstill on Route 95 in Virginia.
That doesn't sound like Passover to me.
On the other hand, what about the plagues?
Mother Nature has certainly provided us with plenty of drama. Blizzards along the mid-Atlantic coast and across the Northwest; although those, I suppose, are to be expected this time of year. But 120-mile-per-hour winds? It's hardly hurricane season. Wildfires? In the dead of winter? In Colorado? Bookended by snowstorms?
Perhaps this is the season of plagues after all.
Still, I don't remember verses about wind or fire in "Dayenu," but for those who have found themselves in the elements' destructive paths, there's little distinction between their devastating effects and the plagues we commemorate in song. Pestilence, however, is definitely a part of the seder. We make prominent mention of it when we remove 10 drops of wine from our cups during the retelling of our exodus from Egypt, and I'm pretty sure a newly published thesaurus would include "COVID-19" as a reasonable synonym. I suppose there's reason enough, therefore, for a little confusion.
One of the beautiful things about our holidays is the predictability with which we celebrate or mark them each year, allowing us to evolve meaningful traditions, liturgies, and commentaries and create gatherings that make each subsequent occasion an opportunity for richness that exceeds the one that came before. We don't greet them with surprise; rather we anticipate them eagerly. We plan. We make ready. And at the appointed time, we come together.
Holidays, yes. Not so much with plagues.
In recent days, we have had phone calls and Zoom meetings among leading professionals and lay leaders across our movement, and the conversations have had a running theme: "Here we go again. Omicron is cutting into our already limited staffing, and we're having trouble keeping some of our programs going. We thought we were finally over the hump. It feels like the goalposts keep moving. Our people are exhausted. When is this going to end?"
In Boulder County, Colorado, more than 1,000 homes were burned to the ground in last weekend's wildfire—a catastrophe that drew no distinction between rich and poor, long-timers and newcomers, Jews and gentiles. Dozens of JCC families—with mere moments of warning—are among the victims who lost everything. Thousands of residents in the region have been without heat or clean water because of the fire's impact on utilities and community infrastructure. Half a dozen members of the Boulder JCC staff are among them. There are no degrees of separation. Everyone knows someone who lost a home and whose life suddenly has been turned upside down. Trauma upon trauma.
Jonathan Lev, executive director of the Boulder JCC, and his staff together with a remarkable cadre of board members and other lay leaders are working around the clock to support those affected by the wildfire and have made hundreds of phone calls to community members living in the devastated areas, helping to clarify the scope of the disaster. The doors of the JCC have been thrown open for community members who need a hot shower, a meal, or a place to gather, and both staff and board members have opened their own homes, on both short-term and indefinite bases, to displaced families.
JCC Association's JResponse® has been called in to provide training about disaster relief, recovery, and resiliency, and the JCC is looking to bring that same program to the wider community. The JCC has joined hands with Jewish Family Service, extending support and assistance to those in greatest need and coordinating their efforts with the local congregations. An emergency fundraising campaign, driven by JEWISHcolorado, the statewide Jewish Federation based in Denver, has been launched, and I ask each of you to join me in making a meaningful contribution.
It won't be Pesach for another three and a half months, but Parashat Bo, this week's Torah portion, is about plagues. In fact, a central feature is its description of the last three plagues, among them the plague of darkness. Plagues were uniquely significant to the exodus story, and those 10 remain a part of our narrative, a part of ourselves. In the millennia since, we have witnessed and been victimized by plagues born of the natural world, such as storms, earthquakes, and volcanoes; plagues that are a by-product of society, such as industrial pollution, toxic waste, and biological and chemical weapons; and plagues we have inflicted upon one another through hatred, intolerance, and fear.
Today's plagues, although devastating, are not unfamiliar. And we have learned that by drawing upon our seemingly bottomless reservoir of empathy, generosity, and love, we can help one another through them with resolve, determination, and understanding.
I offer my deepest gratitude to Jonathan and the JCC team in Boulder and to our leadership in every community bearing down once again in the face of the seemingly ceaseless onslaught of this particular plague. The JCC Movement must once again rise to the occasion—and so we will.
May you, and may we all, go from strength to strength.
Shabbat shalom.
Doron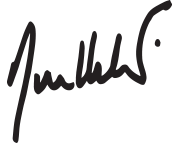 President and CEO
JCC Association of North America