Thinking and Planning Ahead
What a privilege it was to spend time at the Barshop Family JCC of San Antonio in Texas this week. Led for nearly a quarter of a century by one of the deans of our movement, Saul Levenshus, the JCC has come roaring back from the pandemic's nadir with a level of energy and vibrancy reflective of the good old days. The 28-acre campus is a showplace, and the facilities, which opened at their current location in 1999, gleam like new. Its longstanding commitment to Jewish culture and education, the community's enduring connections with Israel, and its pride in serving as the Jewish community's town square all are evident from the moment you enter the property—and can be found along every hallway and in offices, meeting spaces, classrooms, and studios.
San Antonio's JCC first opened its doors 144 years ago—and continuity is its watchword in a city now among America's largest—and still growing—while its Jewish community is estimated at perhaps 10,000. A mixture of native-born San Antonians and newcomers, the community is a solid core of deeply involved families and leaders whose impact is felt across multiple institutions, including the Jewish Federation and Jewish Family Services, both of which are also housed on the Campus of the San Antonio Jewish Community. The number that startled me most was "17"—the average years of tenure of the current JCC staff members and a tribute to Saul's commitment to culture and care for the people who bring the JCC to life each day.
Throughout hours of conversation over the course of my visit, I might have expected emphasis to be on keeping a good thing going, but in nearly every setting, the focus was on the future.
As in many other Jewish communities, longstanding divides among numerous independent agencies and organizations—even those operating under the same roof—are evident in San Antonio, too. But there is also a clear sense that the greater interests of the community may yet be served by coming together. The JCC leadership and that of the Jewish Federation, newly led by Nammie Ichilov, a dynamic Welsh-born executive—who came to San Antonio from South Florida to launch a now hugely successful charter school—are conferring about the greater good. Although prior explorations about integration did not bear fruit, Saul and Nammie spend time together every week—thinking about what could be.
The future occupied a good portion of my time with the board as well. Saul is 47 years into his JCC-Movement career, a career that has found him at the Simon Family JCC in Norfolk, Virginia; the Evelyn Rubinstein JCC of Houston in Texas; the New Orleans JCC in Louisiana; the Tucson JCC in Arizona; and JCC Association of North America, where he served on the staff of JWB Jewish Chaplains Council® in 1988. He landed in San Antonio in 1999, just in time to open the new JCC. There is a wistful inevitability about the chapter that will follow his extraordinary tenure, though retirement is likely still a number of years off. In the meantime, Saul, Board Chair Leslie Hyman, and Chair-Elect Rhonda Grimm are thoughtfully preparing for that day by exploring options and scenarios to ensure as smooth and seamless a transition as possible.
Thinking and planning ahead—yet never losing sight of the here and now. Not long ago I shared my thoughts with you about the nature of regular days in the context of our seemingly extraordinary times. Such was the strange juxtaposition again this week as I visited San Antonio. We experienced a flurry of bomb threats against JCCs—all non-credible—in half a dozen places across the field, disturbing reminders of the continuing spike in antisemitism and our fundamental obligation to strengthen our communities and safeguard our institutions. The war in Ukraine has already displaced one in four of the country's citizens, creating more than 3.5 million refugees in barely four weeks, more than half as many as the total number that have fled war-torn Syria in its now 11-year-long civil war. Among this enormous flood of Ukrainian refugees are over 10,000 Jews, many of whom are en route to new lives in Israel.
Wednesday evening in San Antonio, the JCC's early childhood education leadership convened a meeting of more than 200 families eager to enroll their young children for the coming school year. Owing to capacity constraints, the families are vying for barely 45 places, leaving more than 150 families on the outside looking in and creating an untenable situation for an agency agenda predicated on enhancing family engagement as a cornerstone of its evolving commitment to greater Jewish community.
These are our regular days; our regular challenges. Saul and I bade one another farewell at the airport ahead my flight home, knowing we would be together again in Houston in a few days when we join more than 100 of our peers at the first in-person gathering of JCC executives since 2020. It will be the largest such gathering in more than a quarter of a century—and will feature nearly 20 newly minted CEOs and the celebration of several of our most eminent peers for whom this will be the final JCC Association conference of their storied careers.
Most of all, though, it will be a chance to elevate our focus beyond the day-to-day, reflect on recent experiences, swap stories, exchange ideas, recharge batteries, and make ready for what comes next. Thinking and planning ahead.
May we go from strength to strength.
Shabbat shalom.
Doron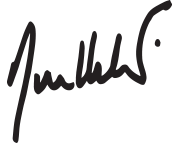 President and CEO
JCC Association of North America