The View from Jerusalem
For the past few days, I have had the privilege, together with JCC Association's board chair, Gary Jacobs, and his wife Jerri-Ann, to participate in the Israel Leadership Mission of the Conference of Presidents of Major American Jewish Organizations (COP). Along with dozens of leaders from the American Jewish community, we have met with political, business, cultural and community leaders from across the spectrum and it has been a fascinating window into the issues facing Israel today and the outlook of so many leaders into the Israel and the Jewish world of tomorrow.
Prime Minister Benjamin Netanyahu spoke about the virtual revolution taking place in the cyber and high-tech sectors, both areas in which Israel is increasingly a world leader. In such areas as virtual reality, artificial intelligence, robotics, cybersecurity and more, Israel, home to just .11 percent of the world's population, is now responsible for more than 20 percent of the global market. As it approaches its 71st birthday, Israel enjoys diplomatic relations with more countries than at any time in its history and burgeoning ties with former adversaries in the Arab world provide reason to believe that relations and engagement with Israel are increasingly desired by virtually every nation—an achievement that would have been considered unthinkable by most only a short time ago.
Innovators in Israeli society dazzled the COP with insights into changes and opportunities taking place in Israel well beyond industry and diplomacy.
A number of those with whom we met are increasingly focusing on strengthening ties between Israel and the wider Jewish world. Member of Knesset Nachman Shai (Labor) told us that the time has come for diaspora Jews to be invited to confer with Israel's legislative leaders about matters of both global and national import. New Jewish Agency for Israel Chairman Isaac Herzog announced that he would spearhead a major renewal of the agency's commitment to Jewish peoplehood and to bringing substantial new investment into projects that will further bind Israel and diaspora Jewry together.
Of course, Israel's security amidst a volatile Middle East was a key thread throughout our visit. The Iranian threat is the overarching concern, but it is clear that Israel is strong, its intelligence community robust and its military more than able and ready to assure the safety and security of its people.
Israel remains a haven for Jews in peril no matter where they are and growing anti-Semitism in Europe, as well as at-risk communities in places such as Venezuela, mean that more and more Jews may need to turn to the national homeland of the Jewish people for safety; and when they do, they will be welcomed with open arms.
National elections are on the horizon. In fact, we will be in Israel with our 70 Faces—Leadership Seminar in Israel (March 31–April 10) for election day on Tuesday, April 9. Candidates and parties are vying for attention and support, but the state of Israel's democracy is robust. Party leaders are pressing their positions on all manner of issues and concerns, and Israel's voters, among the most participatory in the democratic world, will choose those who will lead them in the next government. Yuli Edelstein, speaker of the Knesset, a former Prisoner of Conscience in the Soviet Union, and perhaps Israel's most popular political figure highlighted the strength of Israel's democracy and his sense of optimism about the years ahead, having in the past few weeks crisscrossed the country to speak to voters in every corner of Israeli society.
In an itinerary filled with highlights, perhaps the most emotional moments were those we spent at the Mount of Olives Cemetery, overlooking the Temple Mount from the east. In continuous use for over 3,000 years, it is home to more than 180,000 graves, including those of prophets, kings, chief rabbis as well as modern Jewish heroes, Eliezer Ben-Yehuda (the father of the modern Hebrew language), Henrietta Szold (the founder of Hadassah) and former Prime Minister Menachem Begin and his wife, Aliza. Between 1948 and 1967, when the Mount of Olives was under Jordanian control, more than 40,000 graves were desecrated or destroyed. But today, the Mount of Olives is once again a proud, honored and sacred place for the Jewish people, the place from which, according to scripture (Zechariah 14:4), the Messiah will come. I had the unique experience of saying Kaddish (the mourner's prayer) for my father at a mincha (afternoon) service overlooking this holy place and the Temple Mount beyond.
The Conference of Presidents comprises 53 of the most important organizations on the American Jewish landscape. JCC Association is honored to be part of it, and Gary and I, privileged to represent our movement there. Together, COP leaders have underscored our deep and abiding commitment to Israel, the national homeland of the Jewish people. And Israel's leaders have uniformly underscored their commitment to us and to the Jewish people. We are living at the high point of Jewish history since the destruction of the Second Temple in the year 70 CE. And the future is bright indeed. Am Yisrael Chai—
עם ישראל חי
Shabbat Shalom—
שבת שלום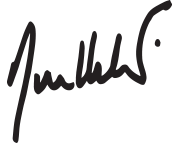 Doron