The Wisdom of Hillel the Elder
Perhaps the most well-known story we have about Hillel the Elder, one of the foremost religious leaders of our people in the decades immediately preceding the Common Era, relates to a dispute between the two major schools of religious teachings, Beit Hillel and Beit Shammai, on the subject of conversion. As the story goes, a man interested in converting to Judaism approached each of them, asking that they explain Judaism while standing on one foot. Shammai dismissed the question and sent the man on his way. Hillel offered this instruction: "That which is hateful to you, do not do to your fellow. This is the entire Torah! All the rest is commentary. Now, go and study."
In his unconventional biography of Hillel, Rabbi Joseph Telushkin points out that this response is reflective of the premise that at its core, Judaism is rooted in ethics more than in ritual. How we treat and engage one another fundamentally defines us and is the beginning of Jewish wisdom and understanding. This principle embodies the work we do across the JCC Movement, that singular place in the Jewish community that warmly welcomes Jews of every background and point of view, where what we share in common—rather than the ideas and perspectives on which we disagree—defines our commitment to one another.
It will be critically important that the wisdom of Hillel the Elder remains top of mind as we navigate a post-Election Day period of rising acrimony and increasingly incendiary rhetoric. At such a time, it is far too easy to become unmoored from our core values and beliefs. If we are to prevail over the voices of division and baseless accusation, Hillel's essential premise can serve as our anchor, affirming our commitment to one another—throughout and beyond the Jewish community.
Across the field, at 172 centers and camps that serve more than 1.5 million people with tremendous dedication, JCC leaders are reaching out to remind those they serve and support that what we believe in is far more powerful than what we oppose. That respecting our right to disagree is part and parcel of our diversity—something we have long valued and celebrated.
More often than not, when referencing this particular bit of wisdom from Hillel, we leave out the last and perhaps most important line. "That which is hateful to you, do not do to your fellow" may indeed encapsulate the wisdom of the Torah, but it is only the beginning. It precedes a far broader understanding of "why," which can only be achieved through a deep and abiding commitment to Jewish education. Hillel goes on to say: "Now, go and study." Find out why.
In this period of strife and uncertainty, we must remain rooted in the basic principle and steadfastly committed to our pursuit of an understanding as to "why"—a pursuit that means much more when we undertake the journey together. May we, as a movement, serve as a beacon of both elements of this most memorable injunction of Hillel the Elder, powerfully affirming the vital importance of both wisdom and understanding in this moment of strife and discord.
Shabbat shalom,
Doron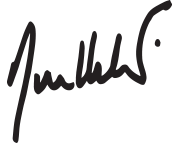 Doron Krakow
President and CEO
JCC Association of North America