L'Dor v'Dor | לדור ודור
From Generation to Generation
What happens to perspective when we're living through what can feel like an endless alternative reality? After five weeks of shutdown, it becomes more and more difficult to get our arms around how things will work, how they'll look and feel when this crisis is over. How many will we have lost? How deep will the economic fallout be? Will the nature of community and the way it functions have changed? The answers seem far away. In the Jewish communal world, nearer at hand are decisions that need to be made about how to serve those most in need, about lay-offs and furloughs, about whether or when summer camps may open. So many unknowns. So much unfamiliar ground. So much to think about.
Our responsibilities as leaders, however, oblige us to do more. To broaden our frame of reference. To focus on the inevitable post-crisis period to come. For well over a century, the JCCs of North America have played a critical part in building and strengthening Jewish life. For decades they provided a warm and welcoming recreational setting for Jews and Jewish families unwelcome elsewhere. Jewish early childhood education programs and summer camps were launched and evolved, offering unrivaled opportunities to connect families with Jewish life and instill a deeply rooted Jewish identity in children and young adults.
JCCs served a critical, complementary role alongside synagogues and Jewish federations, youth movements, and local chapters of national organizations such as B'nai B'rith, Hadassah, and the Zionist Organization of America. As participation rates in Jewish communal life declined, engagement in JCCs seemed to grow. Lower barriers to entry and a singularly diverse array of options drew more and more people and families, and the JCC increasingly became a Jewish town square in the 164 neighborhoods, towns, and cities whose communities they served with growing distinction. JCCs have become a gateway to everything else the Jewish community has to offer; the one place in which every demographic in the community can be readily found—participating together.
The North American Jewish community has evolved an extraordinary philanthropic tradition, having created perhaps the most expansive Jewish communal infrastructure in the history of the Diaspora. Much of this organizational and institutional infrastructure is dependent, on an ongoing basis, on continued fund-raising and philanthropic support. Much, but not all. Fee-for-service business models have enabled some of this infrastructure to become largely self-sufficient. On the eve of the current crisis, roughly 80 percent of the $1.6 billion JCC Movement annual budget came from participating members, families, and program registrants. On the back of that remarkable self-sufficiency, JCCs were engaging more than a million and a half people every week, a figure unrivaled anywhere across the Jewish communal landscape.
JCCs are by no means alone in having achieved such a remarkable degree of self-sufficiency, but to have done so while also becoming the largest and most prolific platform for Jewish engagement on the continent demonstrates their unique, invaluable, and ongoing importance to the continuing development of Jewish community and Jewish life across North America long after COVID-19 recedes into memory.
Our responsibilities as institutions, as leaders, and as a Jewish community are immediate and timeless. Yes, we need to make hard choices now about how to endure the shutdown. And we'll need to adjust our operations once we re-open in deference to the economic realities we will confront. But our mission isn't defined in weeks, months, or even years. Our mission is to strengthen Jewish community and enrich Jewish life, reflecting our obligations to our children and to theirs. It is a mission we inherited from those who preceded us and for which we bear a sacred and profound responsibility—as stewards of our link in the chain of Jewish history.
Monday will mark Yom HaShoah—Holocaust Remembrance Day—in Israel. COVID-19 is taking a terrible toll on the remaining survivors, the last eyewitnesses to the horrors of the Holocaust, those whose survival inspired a renewed commitment to Jewish life, to Jewish community, to the Jewish people. In the shadow of the Holocaust came the birth of the State of Israel and the miraculous renewal of Jewish sovereignty in our biblical homeland after nearly 2,000 years. Israel, which has endured more crises, more wars, and more terror than any country in the world, has managed to continue to build and to grow, achieving greater success in this, its 73rd year, than at any time in its history. Israel's extraordinary performance in combatting COVID-19 is emblematic of that achievement.
In the face of crisis, Israel didn't retrench. It doesn't downsize. It hasn't compromised. And so it should be with us—the largest, wealthiest, most powerful, and most influential Jewish community in the history of the Diaspora. We'll find our way through the challenges of this crisis in the short term. And then we'll resume our march forward, with renewed determination to provide our children and grandchildren with a more vibrant, more vital, more dedicated Jewish community than the one our parents and grandparents provided to us. Our best days lie ahead.
Shabbat shalom שַׁבָּת שָׁלוֹם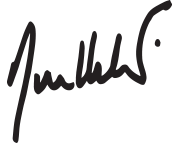 Doron Krakow
President and CEO
JCC Association of North America