Modern Miracles
Shabbat is near at hand here in Israel, and I'm taking in the sunset along the magnificent Tel Aviv beachfront with my son, Aaron—on leave for the weekend from his paratrooper unit, which is completing preparations for a four-month deployment along the Gaza border. Wow. That's a more casually written sentence than I could've imagined writing not long ago.
As ever, my week-long visit to Israel around the annual winter mission of the Conference of Presidents of Major American Jewish Organizations has been a smörgåsbord of insights and inspirations.
I arrived in Tel Aviv just ahead of my father's first yahrzeit. My dad passed away on January 27 of last year at 92. He was a fighter in Israel's War of Independence and spent a lifetime working to advance the Zionist dream, imparting to his children a profound understanding of how fortunate we are to have been born into a world with Jewish sovereignty—after a hundred generations at the mercy of others.
He had been drawn to the Zionist Movement by the vision and leadership of Zeev Jabotinsky, the father of Revisionist Zionism. The youth movement founded by Jabotinsky was called Betar, a Hebrew acronym for the words "Brit Trumpeldor" (the Covenant of Trumpeldor), and honored the memory of Yosef Trumpeldor, who fell in defense of the Jewish settlement at Tel Hai on March 1, 1920—exactly a century ago. That battle was described to me this week by the head of the IDF's Northern Command as the first armed defense of a Jewish community in the biblical land of Israel since the fall of Bar Kochba (in 135 C.E.).
This year's visit of the Conference of Presidents coincided, once again, with a run-up to a national election, which will be held on March 2, at a time of continuing political uncertainty. All the while, the country and its people continue to exceed even the wildest dreams of its founders. Although it has been fewer than 72 years since its founding, Israel maintains diplomatic relations with more than 160 countries, and today, progress is being made toward developing diplomatic ties with the Gulf States, Morocco, and Sudan—something thought to have been impossible only a few short years ago. Trade with Asia has grown 10-fold during the last decade and now approaches the level of that with the European Union, Israel's largest trading partner. The Jewish State is exporting world-class technologies in fields as diverse as agriculture, robotics, and artificial intelligence. Not only have inclusion and accessibility become hallmarks of Israeli society, the country is also maximizing opportunities and possibilities for Israelis with disabilities in ways that are unrivaled across the globe.
During my stay, I spent an extraordinary morning in the Jerusalem neighborhood of Zur Baher, an Arab-Israeli community that has experienced remarkable growth and development during the past few years, including substantial state investment in roads and infrastructure. This type of investment in the Arab-Israeli sector is a hallmark of a government that has provided more such support than any other in the history of the State. At the core of social progress in Zur Baher is the local branch of the Israel Association of Community Centers (IACC), headed by Haled Abu Kef. The remarkable array of programs and activities it offers residents includes a new and growing initiative that brings together local women with their neighbors from across the road in East Talpiot, a large Jewish neighborhood. The project has become a badge of honor for IACC, our sister network, and slowly but steadily, participation in and demand for such programs continue to grow. All this programming is thanks to the tireless efforts of Zur Baher's Wafa Attoon and East Talpiot's Tamie Lavi—two proud, seasoned professionals in Israel's community-center movement.
Last Saturday evening, I marked my father's yahrzeit in a synagogue in Tel Aviv—together with my son and later, at the home of my niece, Hagit; her husband; and two of my parents' seven Israeli great-grandchildren. In the company of top leaders from dozens of major American Jewish organizations, I spent the ensuing days in dialogue with Israel's political, military, business, and non-profit leadership. In a few short hours, I'll part from my son and head to the airport for the trip home.
The coming days will find me with JCC colleagues at a conference about Jewish early childhood education in San Francisco and in discussions with JCC and Jewish Federation leadership in Chicago, all part of the vitally important mission of our movement—to strengthen Jewish community and Jewish life across North America.
And Aaron?
He'll begin four months of active duty on the Gaza border, where his attention will be focused on safeguarding the State of Israel. Little more than 70 years ago, my father, David Krakow z"l, participated in a war to liberate our people and create a homeland for the Jewish nation, a war whose outcome was far from
certain. Today, his grandson proudly wears the uniform of the Tzva Hahagana L'Yisrael,
—צבא ההגנה לישראל the Israel Defense Forces (IDF)—and stands watch on the front lines of the miracle his grandfather helped make a reality.
May God bless the defenders of Israel.
Shabbat shalom שַׁבָּת שָׁלוֹם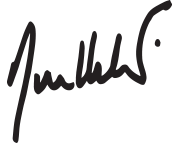 Doron Krakow