A Time to Come Together
Earlier this week, the JCC of San Francisco's announcement regarding lay-offs and budget cuts garnered a good deal of attention. One hundred and fifty staff—dedicated teachers and program managers, lifeguards and event producers, and both front and back-office personnel—each of them deprived of their livelihood and a community deprived of their unique, individual contributions to all whose lives are enriched by one of our movement's great Jewish community centers. Owing to COVID-19, the JCC of San Francisco is still largely closed—and so revenue is scarce. The federal government, through the CARES Act and a Payroll Protection Program (PPP) loan, enabled the JCC to continue to pay salaries and provide benefits to the large majority of its staff—until now. Those funds have been exhausted, and without sufficient support and relief from other sources, the JCC had little choice.
San Francisco is the tip of the iceberg. Nearly all the JCCs that benefited from the CARES Act will also exhaust PPP loan proceeds within the next couple of weeks and will be faced with the need to make similar choices—similar cuts. Nor are JCCs alone in this predicament. For most Jewish overnight camps, 2020 is a total loss. Day schools are girding themselves for the inevitable impact of COVID-19 on enrollment for the fall. Synagogues, which have been forced to shutter pre-schools and mark major life-cycle events online, are already preparing for an online High Holiday season. National and continental Jewish conferences and events from JCC Association's JSummit and the JFNA General Assembly to the 2021 AIPAC Policy Conference, among many others, have all been canceled as in-person events. Each cancellation substantially affects the business of the convening organization and so, more cuts are in the offing.
In the face of these and other changes, a good deal of soul-searching is underway. Every institution and organization is scrambling to find a pathway through the crisis. There is huge pressure on boards and on funders, on foundations and on federations, on campaigns and on endowments. And let's face it—not every organization or institution will survive. Some were already on shaky ground before COVID-19. Some reflected a Jewish communal infrastructure that was built to handle a level of participation no longer realistic—in the context of the changes taking place within the wider community. At times, overbuilding was a result of diffuse community planning and an environment in which compelling ideas or notions found the support and interest required to bring those ideas to life but having perhaps done so without an understanding of broader community needs and the community's durable capacity to meet them
Back in 2008, during the Great Recession, the pressures on the Jewish community were compounded by huge losses in financial markets and radical reductions in valuations of communal endowment and foundation assets. Those pressures also undercut federation campaigns and crippled nearly every organization dependent upon fundraising and philanthropy. There was no safe harbor.
Twelve years later, the circumstances are markedly different. On March 1, 2020, the cumulative charitable assets and resources in the hands of the North American Jewish community may never have been larger. Foundation assets, endowment portfolios, and institutional reserves had enjoyed the benefits of a decade-long bull market and major stock indices seemed routinely to be hitting new highs. The pandemic has certainly made a dent but, to date, only a modest one. Those assets and resources so effectively managed and safeguarded over these years seem poised to provide the means to meet the strategic challenges of the rainy day no one saw coming. Indeed, some modest steps have already been taken, steps that can serve as examples for the larger interventions that are needed. In any number of local communities, the Jewish federation is playing this role. A national example is the Jewish Community Response and Impact Fund (JCRIF), a collaboration of Jewish foundations and funders, in coordination with the Jewish Federations of North America (JFNA), which has made nearly $100 million dollars available through interest-free loans and an aligned grant program.
We have infrastructure. We have resources. We have leaders who are dedicated, and in many cases, extraordinary, both lay and professional. We have a common crisis. And we have a shared commitment to a better, stronger, more vibrant, more dynamic Jewish future.
So, what's missing?
At the moment, it is the impetus to come together, to think and plan as a community, to consider how to create greater efficiency and alignment from our disparate, component parts. We need share-of-mind and attention from those who have the most to offer to the critical planning we must do. We need it to address the pivotal question in every community: How can we join hands to assure that this community will have what it needs to provide for its Jewish future, when this crisis is finally behind us?
Partnership and collaboration. Shared resources—human, physical, and economic. The junction between ambition and expectation, between good intentions and sound business practices. The acknowledgment that core infrastructure will be there for all of us and the assurance that valuable components of the communal landscape will not be sacrificed simply because, at this moment, for a particular institution, there appears to be insufficient, short-term financial wherewithal.
Hillel the Elder's most famous lesson, found in Pirkei Avot ("The Wisdom of Our Ancestors"), says: If I am not for myself, who will be for me? But if I am only for myself, what am I? And, if not now, when? Now is a time to draw upon this wisdom, together, before market forces make our strategic decisions for us.
Shabbat shalom שַׁבָּת שָׁלוֹם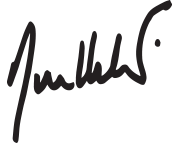 Doron Krakow
President and CEO
JCC Association of North America