Safeguarding Israel and the Jewish People
My son, Aaron, began his IDF service on Dec. 23. The rest of the family arrived in Israel a few days earlier and spent those days together with Aaron up north near Kibbutz Afikim which has been his home since August. We were joined by a couple of his close friends as Aaron toured us around the kibbutz and the nearby educational farm at which he had been volunteering during the preceding weeks.
It was there that we met up with Ruvik, Orit and Ohad, Aaron's wonderful kibbutz family who have taken him into their home and hearts. When he saw us, Ruvik and Orit's eight-year-old son Ohad, shouted "Achi!" (my brother) and ran up to Aaron leaping into his arms. Together, we spent the day on the Golan Heights, visiting the ancient ruins at Katzrin (where Aaron became a bar mitzvah in 2010), the Druze village of Buq'ata and the tel (hilltop) outside of Kibbutz Merom Golan, overlooking the Syrian city of Kuneitra and Mount Hermon, the highest peak in the region. Later that evening, at dinner, we celebrated Aaron's pending big day as well as both Ruvik and Orit's birthdays. It was a joyous occasion.
Whatever anxiousness Aaron may have been feeling during those days had dissipated by early Sunday morning when we gathered his gear and headed to the IDF induction center in Tiberias. There, he was joined by roughly 20 other members of his garin (a Hebrew word meaning "seed" and referring to a group that makes aliyah together to a single place) and some 60 other young people, both new olim (immigrants like Aaron) and other Israelis from the surrounding area. Of course, Ruvik and Orit were there, as were the kibbutz families of most of these remarkable young people. Aaron checked in. There was music. There were snacks. There were photos taken. Then, the announcement: "Bus 1—assemble in the boarding area." Tender hugs with Aaron's proud brothers and, of course, both sets of parents—and he was off! An extraordinary new chapter of his life, and of ours, was underway.
Over the ensuing days, as we visited different parts of the country, I found myself reflecting over and over on the path my son had chosen. We visited Kibbutz Deganya, the very first kibbutz. We ate at Cafe Ruttenberg, named for Pinchas Ruttenberg, an early 20th century Zionist leader from Russia and a founder of the Jewish Legion in WWI, who designed the hydroelectric system that provided power to more than a third of the country until it was destroyed by the invading Arab armies during the War of Independence. We visited the bunkers on the Golan Heights and saw the battlefields on which the Israeli Army was completely overrun during the Yom Kippur War but for a small number of heroic soldiers whose tanks held a tiny corner of the line until reinforcements arrived. We walked through the memorial to the men and women killed in the battle for Yafo (Jaffa) during some of the darkest days of 1948 and past the sculpture of David Ben-Gurion, Israel's founding prime minister, doing a headstand on the beach in Tel Aviv.
As the celebration of Israel's 70th anniversary continues, it is hard to turn a corner anywhere in the country without being reminded of the sacrifices made by so many so that Jewish sovereignty could be restored to a people who had been scattered to the four corners of the globe by those determined to subjugate us and deny us our rights as a free and independent nation. That freedom and independence were restored by the modern Zionist movement and by the hundreds of thousands of young men and women who have served their people and their country with strength, with courage and with honor.
Aaron was given time off for Shabbat just this past weekend and we got to spend an additional couple of days with him. He told us about the drills he had been doing. About the barracks he shares with some 30 other soldiers. The first 10 weeks of his service will be spent on a base for new soldiers whose Hebrew needs improvement. He proudly told us that he was placed in the second highest of the base's 12 Hebrew classes and that his unit is made up of 13 soldiers from seven countries, who have come together from Turkey, Italy, Ukraine, France, Columbia, Russia and, of course, the United States. He marveled at how quickly this group had bonded, emblematic of the way in which responsibility for Israel's defense was made possible by kibbutz galuyot, קיבוץ גלויות (the ingathering of the exiles) from Israel's very beginning.
This past Sunday, Aaron started basic training and next week he will participate in the first of several screening days that will determine the particular combat unit in which he will do the bulk of his service upon completion of his Hebrew program in March.
My son, Aaron, is a soldier in the Israel Defense Forces. I feel like I'm suddenly 10 feet tall.
Janet, Yoni, Elan and I have returned to the United States and resumed our lives and work back here, each of us counting the days to our next visit to Israel and our next chance to see our boy. In the meanwhile, we will pray for his safety and for that of all of the brave men and women who safeguard the lives and freedom of Israel and the Jewish people.
Shabbat Shalom.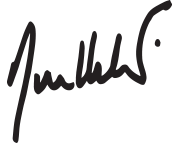 Doron