The First Face—The One In the Mirror
I write to you today from Jerusalem, the eternal capital of the Jewish people. On Wednesday evening, the Israel portion of 70 Faces of Israel: Israel as an Inspiration, a Leadership Seminar in Lesvos, Greece and Israel began. As with every visit to Israel, it seems we have already had a dizzying array of experiences and encounters as some 30 lay and professional leaders from across the JCC Movement explore the varied faces of Israel—aspects of Israeli society—beyond politics and religion. Still, it is the first of the 70 faces that we saw, the one we experienced in Lesvos, Greece at the beginning of the week about which I write to you today.
Lesvos is a beautiful and tranquil Greek island at the edge of the Aegean Sea. Home to some 80,000 residents, it is everything you'd expect from a sleepy Mediterranean paradise. Endless beaches. Small seaside villages whose local economies are driven by individual fisherman and their families and in which exquisite meals are served by the water's edge in small, family-run cafes and restaurants. It has mountains and valleys, forests and streams and wildflowers of every color as far as the eye can see. The island is also home to some 11 million olive trees, making it one of the largest producers of olive oil in the world. In short, it's a little slice of paradise—a paradise intruded upon by wars both across and beyond the Middle East.
At its northern edge, Lesvos is just four miles from the Turkish coastline. Turkey has seen a huge influx of refugees from Syria, Iraq, Afghanistan, Kurdistan, Iran, South Sudan, and the Congo. Millions of people fleeing war, desolation and the devastation of lives and families. Far too many having witnessed the worst horrors of ISIS, the ravages of chemical weapons and the loss of everything they owned and held dear. Beginning in 2015 under the watchful gaze of Turkish officials and in the hands of unscrupulous smugglers, growing numbers set out in rubber dinghies, often in the dark of night and through rough seas, in the hope of finding safe haven in Europe. Most with no idea how to swim or navigate and all crammed up to 80 at a time into rubber rafts made to hold no more than 20. Their destination? Lesvos. More than 1,500 have drowned when boats capsized amidst the waves or crashed onto rocky shores. Over 800,000 made it safely. Refugees of every age and description. Fleeing tyranny, war, and even genocide. Seeking safe haven and a better life.
Since the very first days of the crisis, IsraAID* was there. IsraAID is an Israeli non-governmental organization (NGO) which exists to bring expert relief to places struck by natural and man-made disasters around the world. Medical teams, social workers, teachers, water engineers and many others arrived quickly in the aftermath of catastrophic events like an avalanche in Nepal, the tsunami that struck Japan, the earthquake in Haiti, Hurricane Maria in Puerto Rico, the Ebola outbreak in Sierra Leone, Africa, as well as after both Hurricane Harvey in Houston, Texas and the wildfires that ravaged California not long ago.
In Lesvos, when the flood of refugees began to arrive, IsraAID was among the very first to respond—and they have been there ever since, providing every manner of support, assistance, and relief. Though many other NGOs have come and gone, IsraAID remains, having touched more than one in five of the 800,000 refugees to have arrived thus far. And though the pace has slowed, more wayward rafts arrive every week, while as many as a million more are waiting in Turkey for a chance to come to Lesvos, the gateway to Europe. Relatively few remain on the island, and they stay only long enough to get authorization to journey on to Athens and then perhaps Germany, Holland or France. Today there are roughly 10,000 such refugees in Lesvos, almost all of whom live in three refugee camps of varying quality and circumstance, many for a year or more, waiting . . .
While they wait, IsraAID provides medical services, post-trauma counseling, and psychological support. A school for children ages 6 to 17—The School of Peace—is operated in partnership with Hashomer Hatzair, a Zionist youth movement also based in Israel. It serves the refugee population in a dozen languages and dialects and enables qualified professionals from among the refugee population to become productive partners in the classroom, clinic, and community. The IsraAID team members are both proud and readily identifiable faces of Israel: Jews, Arabs, Druze, Circassians, and Bedouins extending a helping hand and a gentle embrace to people whose governments in most cases only ever stoked hatred and fear of both Jews and Israel.
Perhaps the most poignant moment of the trip was our visit to the life jacket graveyard. More than 600,000 discarded life jackets lie in huge mounds in the hills above Mithymna. They were removed and discarded by exhausted and emotionally spent refugees—the ones who made it safely across. The scene and setting are striking, and one can't help but think that it looks like the huge piles of shoes, suitcases, and eyeglasses that we've seen in photographs of Auschwitz. Only after taking time to reflect upon what we saw there did we understand that it wasn't the same as those scenes from Auschwitz. In fact, it is a perfect mirror image.
The suitcases, shoes, and glasses were viciously torn from their former Jewish owners, who were led to the gas chambers, tortured or starved to death by the savage Nazi regime and its equally savage allies. The life jackets, in stark contrast, were happily handed over in a moment of triumph, of celebration following a successful escape from the ravages of war. And this time, the hands that reached out to receive them, to share in their moments of joy and to provide dry clothes and a warm meal as they begin the next still-arduous steps on their journey to a better life, were the hands of those who came from Israel—the national homeland of the Jewish people. Israel, which rose from the ashes of the Holocaust, ending almost 2,000 years of exile and despair for an exhausted but determined people.
Like gazing at an image in the mirror—what first seems exactly the same—is precisely the reverse. The life jacket graveyard is a monument to the living, not the dead. It heralds the promise of a brighter future and a better life. It is a sign-post on the road to all that is possible. And in that moment, as each refugee turns to the future, with blankets in hand, there with them are Mollie, Rania, Ana, Jonathan, Kerem, Yotam, Hagit, Jamal and countless others. There is IsraAID. There is the face of Israel.  May they be blessed.
Shabbat Shalom
שבת שלום
شبت شالوم
شالوم شبات
Sabato shalom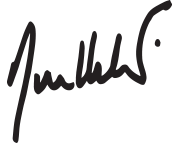 Doron Krakow