Greater Jewish Communities
This week, the Jewish world marked Yom HaZikaron, the memorial day for those who have fallen in defense of the State of Israel or who have been killed in terrorist attacks against Israel and the Jewish people. We remembered 23,741 soldiers, including 95 names added this year. And we remembered 3,150 Jewish and Israeli victims of terror, including five names added in the past two weeks, four in Israel, the victims of the recent rocket attacks, and Lori Gilbert-Kaye z"l, murdered in the Poway synagogue attack in California.
We also celebrated Yom Haatzmaut, Israel's 71st Independence Day, reveling in the miraculous restoration of Jewish sovereignty in the land of Israel—the triumph of the modern Zionist Movement. The juxtaposition of these powerful days is a permanent reminder of the continuing cost of our freedom and independence. It is also an affirmation that we, as a community and as a people, can achieve just about anything.
JCC Association's spring board meetings took place this week in Toronto, Ontario. A visit there last summer gave rise to the idea that this is a community whose remarkable commitment to its JCCs was worthy of a gathering of our leadership. Though I had been told when I came to JCC Association that the days of major JCC construction were behind us, it turns out not to be the case. Toronto is investing $400 million in new construction and renovation of its three JCCs. Four hundred million.
This is not the result of a campaign on the part of the JCCs. Rather, it is an initiative of the Toronto Jewish community, spear-headed by UJA Federation of Greater Toronto. Our meetings began with a conversation with Adam Minsky, UJA Federation of Greater Toronto's remarkable president and CEO. Among the first questions we asked were "why" and how such an extraordinary commitment came about. Here is what he told us:
The Federation, which is committed to fostering, enabling and resourcing an ever-more vital and dynamic Jewish community, saw complete alignment with the mission of the city's JCCs. The recent Canadian Jewish population study underscored the emerging reality that Jewish connections across Canada are rooted far more in ties to community in general, rather than through the more religious context of days gone by.
With community as the centerpiece of its strategy, the Federation embraced the opportunities presented by its JCCs, which see more members of the community each and every week than all its other Jewish institutions combined. It followed, therefore, that the most efficient way to capitalize on its investment would be to provide the community with JCCs capable of anchoring the development of Jewish life for decades to come. Thus, the $400 million Tomorrow Campaign was begun.
The questions our board members posed to Adam underscored the wide variations in relationships across the field between JCCs and Jewish federations. There are questions of priorities. Questions of turf. There is a need to balance commitments to longstanding partners with donors' interests in new or emerging opportunities. There are personality issues, overlapping board memberships, population shifts and a seemingly endless variety of choices for donors of every size, stripe and style.
But our conversation with Adam cast a bright light on the bottom line. Notwithstanding a reflex instinct to the contrary, the ultimate goal of Federation is not to build a more successful campaign. Nor is the highest priority for a JCC to maximize membership or registration for its early childhood program or day camp. Our end-game isn't a more successful JCC. We, together, are endeavoring to build stronger, more dynamic, more accountable Jewish communities. This is the fundamental goal shared by federations and JCCs. It is a goal that, upon reflection, is likely also shared by many across the Jewish organizational and institutional landscape. But there is a tendency to lose track of this larger goal amidst the seemingly more urgent pursuit of narrower priorities, which may seem easier to measure.
The challenge and the opportunity before us is to find ways to maximize our ability to achieve this more ambitious and far-loftier objective—together. We do that by linking arms. We do that by aligning our efforts in a manner that allows coordinated delineation of responsibilities predicated on enabling each partner to put its best foot forward. And we do that by holding each one of us accountable to the ultimate measure of our success—the overall strength of Jewish life and Jewish community in cities, towns and neighborhoods from coast to coast.
That's what we saw in Toronto. Adam Minsky and his chair, Warren Kimel; Andrew Levy, executive director, The Schwartz/Reisman Centre and Prosserman JCC, and his chair, Michael Sherman; and Harriet Wichin, Miles Nadal JCC executive director, and her board president, Brian Pukier, are working together to build a better future for Toronto's Jewish community. They've made a $400 million investment in creating the spaces in which their community can thrive. The Federation and the JCCs stand shoulder to shoulder— together. And the future looks bright, indeed.
May they go from strength to strength.
Shabbat shalom—שבת שלום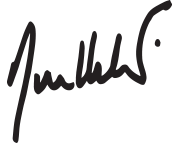 Doron Krakow