Counting Our Blessings
Every week the challenge and the opportunity are the same. How can we best transmit our story to the JCC Movement when there's so much to say? The achievements. The questions. The potential. The human stories. The context. The personal. And so, we are compelled to choose from an extraordinary list of possibilities that grows by the day, hoping that the taste we provide whets the movement's appetite for more—and it is the "more" that is found in our encounters with the JCC community in every Jewish town square across the continent—in our encounters with one another, in encounters with you.
With that in mind. Here are this week's selections—and the numbers tell the tale.
$10 million — The amount of new philanthropic investment in the JCC field, by way of JCC Association, announced at last week's board retreat and Mifgash: Executive Leadership Forum. These dollars will support significant R&D (research and development) efforts in Jewish education, bringing shlichim, emissaries from Israel, to JCC Maccabi® host communities, and a major new movement-wide commitment to arts and culture.
20/6/3/3/48,000 — 20, the number of submissions for inclusion in our inaugural Innovation Incubator at Mifgash; 6, the number chosen to present, 3, the number of major foundations (Covenant, Maimonides, Jacobs) that judged the presentations; 3, the number of winners chosen; $48,000, the amount of initial funds awarded.
350/450 — 350 is the number of Israelis selected in last week's comprehensive interview process in Jerusalem attended by dozens of leaders from JCC camps seeking staff for the 2019 season. In total, more than 450 young Israelis will be part of the largest network of Jewish camps in the world this year.
1/1500/3000+ — 1 is the first announced host community for JCC Maccabi 2020. The Lawrence Family JCC on the Jacobs Family Campus in San Diego will play host to more than 1,500 athletes, artists and coaches and more than 3,000 members of the San Diego Jewish community will come together to make the magic happen. Kol Hakavod to Betzy Lynch, CEO, and her board chair, Phillip Ginsburg.
40+/1 — The number of years recently retired Jacksonville JCC CEO Myron Flagler plied his trade in our field. It was no surprise when the Mandel JCC in Palm Beach sought a superstar to serve as interim CEO, there was only 1 perfect choice.
2/850+ — Only 2 months since the devastating California wildfires that consumed the Shalom Institute's site in Malibu, Rabbi Bill Kaplan and his team have already secured a site for 2019 in the Angeles National Forest at Gold Creek Center where 850 campers and 150 staff will have the time of their lives.
2,500/60/150/300/400/500/550/625/4 —The Aaron Family JCC in Dallas began a commitment to the Lenny Krayzelburg Swim Academy (LKSA) in 2012 thanks to a grant of $2,500. They started with fewer than 60 kids in 2013 but saw those numbers grow in the ensuing years to 150, 300, 400, 500, 550 and this year to 625. The JCC's team competes with other elite swim programs in the Dallas area and is now the largest LSKA program in history. Lenny Krayzelburg?  He's a 4-time Olympic swimming gold medalist.
1/75/122 — JWB U.S. Navy chaplain, Rabbi Arnold Resnicoff, was the 1st guest chaplain to be invited to the new Congress this year. U.S. Army chaplain, Capt. Alan Kahan participated in the 75th anniversary of the Anzio/Nettuno landings at Sicily-Rome American Cemetery where at least 122 Jewish service members are buried. They gave their lives in pursuit of victory over the evils of Nazism.
There are many more. Too many.  Since my last message, I lost my father, a singular light in my life, at the age of 92. I hope to be able to say more about him soon but I'm just not ready. The Israel Defense Forces graciously released my son, Aaron, so that he could return to the United States after my dad's devastating stroke. He arrived at his bedside 5 minutes before he died. I'd like to think that my father, whose pride in his grandchildren knew no bounds, waited so that Aaron would have the chance to say goodbye. Following the 7 days of shiva, Aaron returned to Israel where he will shortly begin basic training as a paratrooper.
My thanks to Barak Hermann, the exemplary CEO of the JCC of Greater Baltimore for penning last week's message for JCC Association. We look forward to hearing from other of our colleagues in the weeks and months ahead.
There are 160 JCCs in cities and towns across the continent that see more than 1.5 million people through their doors each and every week. Those are numbers in which we can take enormous pride.
Let's continue to count our blessings. Shavua tov—שבוע טוב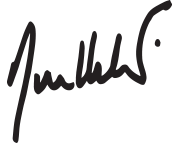 Doron