Hamas' terror campaign from Gaza during the last 11 days turned our attention, thoughts, and concerns to the people of Israel. The dramatic security headlines crowded out opportunities to consider other developments of interest to the JCC Movement and North America's Jewish community. One of these developments was the release of the Pew Research Center's study on "Jewish Americans in 2020," Pew's first such major study since 2013, which provides important insights into the evolving nature of the American Jewish landscape—painting a picture of its scope, breadth, diversity, interests, and trajectory. Jewish organizations and institutions of every stripe and style have begun to mine the results for insights into the implications, an exercise well worth the effort for our movement as well.
A great deal could be written on the topic of Pew and the JCCs of North America, but there are a handful of headlines to which we should pay particular attention. The size of the American Jewish community remains essentially unchanged, as does the rate of inter-marriage, data points that have drawn considerable attention over more than 30 years.
So, what stands out?
Among the key findings, a few are of outsized significance:
1. Among Jews ages 18 to 29, two populations are growing: those who describe themselves as atheist, agnostic or "nothing in particular" (accounting for 40% of that age group as compared with 27% of all adults) and those who identify as Orthodox (accounting for 17% of that age group as compared with 3% of Jews 65 and older).
2. Of respondents who indicated they do not attend synagogue services, 67% say they stay away because they aren't religious, 57% say they are not interested, and 55% say they express their Jewishness in other ways. About this group, Leonard Saxe, director of the Cohen Center for Modern Jewish Studies and the Steinhardt Social Research Institute at Brandeis University, as well as a consultant to Pew on "Jewish Americans in 2020," said, "There is a growing population of 'Jews not by religion.' These are people who engage their identities not by going to shul. There's a flourishing of Jewish culture."
3. Members of different branches of American Judaism generally do not feel they have "a lot" in common with one another.
4. Jews appear to be growing more racially and ethnically diverse—particularly among Jews ages 18 to 29, 15% of whom consider themselves to be "other than White" (as compared to 8% overall).
5. Three quarters of American Jews think there is more antisemitism in the U.S. today than five years ago.
There is inherent risk in over-simplification, and there will be myriad scholarly research efforts in the months and years ahead that delve deeply into the meaning and implications of this study. There are, in my opinion, some simple truths:
1. In an era of increasing polarization around politics and personal identity and in a period in which traditional forms of religious engagement are declining, except in the growing Orthodox community, the need for common ground and a place where people from every corner of the community can come together may never have been more important.
2. Changes in the ways community members choose to engage Jewishly oblige us to evolve strategies that respond to their shifting interests—including innovative approaches around all facets of communal gathering.
3. The COVID-19 pandemic compelled us to seek out partners and allies throughout and across local Jewish communities to respond to immediate needs of members in crisis. We must commit to continuing to think and work as allies and partners in pursuit of something better for the entire Jewish community—not merely something more for ourselves.
4. Antisemitism is a force we must confront together.
In short, the picture the just-released Pew study paints is a clarion call for more on the part of our JCCs. More collaboration. More innovation. More inclusion.
With more than 1.5 million people already finding their way to their hometown JCCs each and every week, we are the only place on North America's Jewish landscape where the full scope of Jewish communal life can still be found. It is difficult to imagine a more compelling position from which to embrace the challenges and opportunities reflected in this research. This is a time for aspiration. A time for greater ambition. And a time for us to face the challenges and opportunities together.
One final reflection on the results of the study: A large majority of U.S. Jews (82%) say caring about Israel is either "essential" or "important" to what being Jewish means to them. Last night, in Israel, a ceasefire went into effect, ushering in a period of calm and quiet following 11 days of round-the-clock sirens, explosions, and terror. We welcome the cessation of violence and the opportunity to focus on the healing to come, particularly in the country's mixed Arab-Jewish cities and towns, which witnessed levels of violence and acrimony not seen in decades.
A look back at prior conflicts with Hamas terrorists, however, offers a cautionary tale about the durability of ceasefires, and thus we know that Israel's leaders and defenders—and its populace—will remain on guard and at the ready. As they do, we continue to stand shoulder-to-shoulder in solidarity with them, praying, as ever, for the peace of Jerusalem:
שַׁ֭אֲלוּ שְׁל֣וֹם יְרוּשָׁלָ֑͏ִם יִ֝שְׁלָ֗יוּ אֹהֲבָֽיִךְ׃
Pray for the peace of Jerusalem; they shall prosper that love thee.
Shabbat shalom.
Doron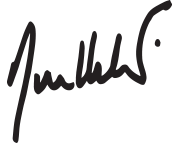 President and CEO
JCC Association of North America