By Jane E. Herman
The vision of the LGBTQIA+ initiative at the JCC mirrors the mission of the JCC Denver to welcome everyone into our community.
— Staenberg-Loup JCC website
Across North America's JCC Movement, the breadth and depth of Pride events and activities to recognize, honor, and celebrate the LGBTQIA+ community are diverse, engaging, and meaningful. Most importantly, they demonstrate—individually and collectively—the movement's commitment to build, nurture, and advance a culture that welcomes, appreciates, and respects people of all identities in accessible and safe settings. Here is a sample of some events that are happening throughout June and beyond.
For the second time, the York JCC in York, Pennsylvania, is celebrating Pride Month with its annual "Pancakes for Pride," a service project in partnership with BBYO Youth to support diversity and inclusion efforts of Rainbow Rose Center and Keshet. The event features pancake brunch boxes and an afternoon of family-friendly activities, including a drag show, drag story time, and displays by community organizations and local vendors.
In Milwaukee, at the Harry and Rose Samson Family JCC, Jo Ivester, author of "Once a Girl, Always a Boy: A Family Memoir of a Transgender Journey," will discuss her family's story, including her son Jeremy's advocacy work on behalf of the transgender community and his parents' work to fight discrimination and ensure civil rights in the LGBTQIA+ community. The JCC of Central New Jersey in Scotch Plains, New Jersey, in partnership with the Shimon and Sara Birnbaum Jewish Community Center in Bridgewater, New Jersey, will host a similar event as part of a cooperative book festival.
The Gordon Center at the Rosenbloom Owings Mills JCC, in Maryland, in partnership with the Tucson JCC, in Arizona, and the 14th Street Y's Laba, in New York, New York, among others, has created a Queer Jewish Arts Festival, a series of programs celebrating LGBTQIA+ stories and experiences through film, theater, music, literature, and dance. The festival will highlight local and national queer Jewish artists whose work includes Jewish content.
Among its numerous Pride events and activities, the Miles Nadal JCC in Toronto, Ontario, is hosting a virtual gallery exhibit of Jewish trans and queer artists from across North America with JQT Vancouver, a Jewish queer and trans non-profit organization. A queer Jewish drag cabaret, queer Jewish speed dating, and a family-friendly rainbow challah class, are other offerings of the JCC during June.
The Boulder JCC, too, is offering a live-from-Israel rainbow challah class as part of its Pride celebration, as well as an in-person, outdoor Havdalah service to celebrate the local LGBTQIA+ community.
In Washington, D.C., the Edlavitch DJCC has Pride programming for everyone throughout the month: a kid-friendly Tot Shabbat open to the entire community; a pre-Shabbat, cocktail-making mixer for young adults; a Pride Shabbat service; and more.
As part of its Pride celebration, the JCC of San Francisco is kicking off its first-ever Shabblock Party in the city's Inner Richmond neighborhood to help participants design their own Shabbat experience and celebrate the LGBTQIA+ community. JCCSF also is collaborating with other area JCCs—all in California—for the Power Through Pride series throughout June including: the JCC East Bay in Berkeley, the Peninsula JCC in Foster City, the Oshman Family JCC in Palo Alto, the Addison-Penzak JCC in Los Gatos, the Osher Marin JCC in San Rafael, and Keshet. Among the program offerings are "LGBTQ+ 101 – Language and Terms" and "EXperts: A Queer Comedy Shabbat," with more events and resources in the works.
Both the Boulder JCC, in Colorado, and the Siegal JCC in Wilmington, Delaware, invited members to "Songs of the LGBTQ+: A Multi-Genre Celebration of Pride Month," featuring songs written by or supportive of those in this multi-faceted community. The program was presented as part of the National JCC Adult & Senior Alliance, created by the Osher Marin JCC.
To celebrate Pride, JCC CenterStage at the Louis S. Wolk JCC in Rochester, New York, will present "Big Wigs Under a Big Top," featuring two Rochester-based drag queens, Aggy Dune and Mrs. Kasha Davis, of RuPaul's "Drag Race" fame, in the J's new Dawn Lipson Canalside Stage.
In New York City, the Marlene Meyerson JCC, in collaboration with Dubbs Weinblatt's podcast, "Thank You for Coming Out," is presenting a conversation series to amplify diverse voices from within the LGBTQIA+ community. John Paul Brammer, a writer, illustrator, columnist, and author of the newly released memoir-in-essays, "¡Hola Papi!: How to Come Out in a Walmart Parking Lot and Other Life Lessons," will kick-off the first installment of the series.
Pride Shabbat, a Pride pool party, and a weekend-long outdoor festival at the end of the month are among the ways the Staenberg-Loup JCC in Denver is celebrating this month. Featured during the festival will be an original stage production of "One Heart, United," written and performed by youth from Rainbow Alley at the LGBTQ Center on Colfax in partnership with the Denver Center for the Performing Arts engagement team.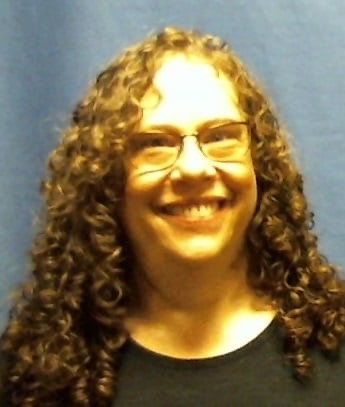 Jane E. Herman is the senior writer at JCC Association of North America. Email her at [email protected].