by Liran Shoseyov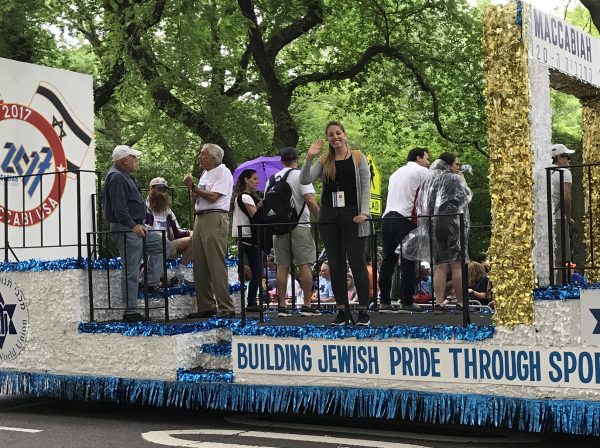 Yesterday I fell in love—with what you might ask? I fell in love with parades!
I understand that parades are very common in New York and every week there is a parade for a different cause. But for me, as an Israeli who just moved to the city, it was a unique experience to participate in a parade for the first time. That it was in celebration of Israel made it even more exciting!
Honestly, when I was invited to participate I had no idea what to expect. I was concerned it would be one of those crowded events you see on TV with massive security. I was happy to find out that yes, I was surrounded by a huge crowd. And yes, there was just the right amount of security. But no, it felt nothing like watching TV.
I was surrounded by families, Israelis like me and Americans who all share a passionate love for Israel. I was amazed by all the organizations that showed their support for my little country. Even though I was on the sidelines, it was fantastic being surrounded by so much love for Israel.
So when I noticed the Maccabi USA float celebrating the 20th Maccabiah had arrived, I phoned my shaliach friend and he let me join in the parade. I had the chance not only to see the parade as an observer, but also to be a real part of it. I got on the Maccabi float, waived to the happy crowd and of course took awesome selfies!
The parade made me feel proud to be Israeli and brought a small sense of my old home to my new one. Hopefully next year I can share this experience with friends from the office and the field on a JCC float.