By Jane E. Herman
According to Jewish tradition, Beit Shammai (the House of Shammai) and Beit Hillel (the House of Hillel) disagreed about everything—including how to light the hanukkiyah, the Hanukkah menorah. Beit Shammai proposed that we begin with all eight candles lit and decrease the light by one candle each night. Beit Hillel, of course, proposed just the opposite—that we begin with one candle lit and increase the light by one candle each night until the entire hanukkiyah is aglow.
Today, we follow Beit Hillel's directive when lighting the hanukkiyah—except when we don't! With Hanukkah arriving tomorrow night and in the spirit of Beit Shammai's charge, we're pleased to bring you eight bright lights from the field—individuals who, in recent months or over the long-term, have provided remarkably dedicated service to their own JCC, the movement, and the Jewish community, demonstrating a deep commitment to building and strengthening Jewish life in JCCs throughout North America.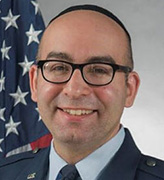 Colonel Yaakov B. Bindell, the highest ranking Jewish military chaplain in the Air National Guard and the first also to serve as deputy director of its Chaplain Corps, helps to equip and train 600 Chaplain Corps personnel serving in 90 wings and supporting 107,000 airmen. He advises senior leaders about matters including religious freedom, accommodation, programming, readiness, and more. "As the pandemic continues to rage and demands are placed on guard units to care for and protect civilians," says Rabbi Irving Elson, vice president and director of JWB Jewish Chaplains Council®, a signature program of JCC Association of North America, "Colonel Bindell's efforts to train others to create meaningful Jewish life, fulfill spiritual needs, and combat loneliness and isolation among airmen is more critical than ever."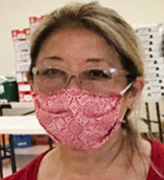 Mae Eng is back at the front desk at the Riverdale Y in Bronx, New York, after being furloughed when the Y closed last spring because of the pandemic. At the same time, community volunteers began packaging and delivering meals to seniors at home—and Mae was among them. She quickly became the lead volunteer coordinator because she saw a need and took action despite a lack of funding for the position. She loved the work and made a huge difference in the process. Even now, she continues to help out with the meals because she is so committed to the program. "That's who Mae is," says Deann Forman, executive director of the Riverdale Y, "a gem in our community who embodies what it means to give back."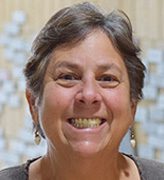 Gina Goldman, director of adult services at JCC MetroWest in West Orange, New Jersey, is lively, thoughtful, and compassionate in tirelessly enhancing seniors' quality of life, which is more critical now than ever. "Singlehandedly," says Sharon Gordon, the JCC's chief program officer, "Gina taught hundreds of seniors, some well into their 90s, to use Zoom, giving them access to socialization, recreation, and cognitive stimulation." One of those seniors, 93-year-old Mitzi, says: "There are not enough words to express my appreciation for your mission to keep us all connected. It is certainly helping me get through each day." The daughter of another senior concurs: "Gina is an incredible asset, and my mother and our family appreciate her so very much."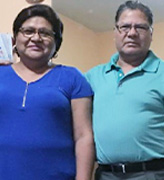 Lorenza Guia and Avelino Ortega, members of the facility team at Kaplen JCC on the Palisades in Tenafly, New Jersey, have been fastidious in cleaning and disinfecting constantly to make their JCC as safe as possible. "Even when the JCC is empty, Lorenza and Avelino wear their masks and gloves," says Mirta Quintana, office coordinator at the Kaplen JCC. "They make the members feel comfortable in using the facility, because they knowing they are coming into a very clean environment. We're grateful to Avelino and Lorenza for their hard work that gives us a safe JCC we can all enjoy."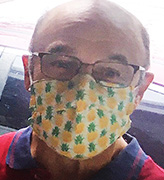 Alan Mallinger is the consummate "utility player" at the JCC of Greater Pittsburgh, Pennsylvania. He begins his mornings as one of six health screeners, monitoring for COVID related symptoms among preschoolers and school-age children in the JCC's childcare programs. Then it's on to help with the senior meal distribution program that replaced an older adult congregate meal program when the pandemic hit, and Alan was reassigned from the fitness department during the mandated closure. "He has continued in this role for nearly nine months," says Brian Schreiber, executive director of the JCC. " There is not a task assigned that Alan does not tackle, with a smile behind his mask and gratitude in his heart."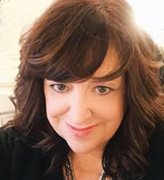 Pam Morton, director of the Book Festival of the Marcus JCC of Atlanta, in Georgia, has been a star during the pandemic. When the JCC closed in March, she immediately launched "Book Festival In Your Living Room" online, becoming a Zoom expert overnight. Without sacrificing quality, Pam delivered high caliber talent to the smallest screens. She also contacted colleagues whose hours had been reduced and JCCs that had lost staff, offering to share resources and author talent—and then did much of the behind-the-scenes work. "Pam is the ultimate JCC professional," says Jared Powers, CEO of the Marcus JCC, "and we are proud of her work to spearhead the National JCC Literary Consortium."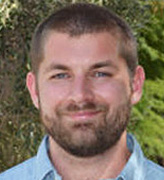 Josh Shenker director of children, youth and camping services at the Tucson JCC, Arizona, was a  key leader in developing the JCC's return-to-operation plan following a closure earlier this year because of the pandemic. When camp reopened, he was "our Nachshon," says Todd Rockoff, president and CEO, "stepping into the unknown of operating summer camp in a pandemic." More recently, when the opportunity arose to learn to lead a Jewish mindfulness course for staff, Josh answered the call with "Hineini—I am here," and now is leading a cohort of 11 staff members in Jewish mindfulness, building resilience by changing their mindset and approach.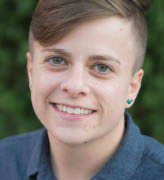 Carly Silverman, manager of Camp Keff at the Peninsula JCC in Foster City, California, shares the magic of camp with the community each week through her entertaining Mifcad Monday videos on Facebook. Her unparalleled enthusiasm and creativity were fully on display throughout the summer of 2020 as she created an incredible virtual summer camp experience for campers. Chief Engagement and Innovation Officer Stephanie Levin says, "We can't wait to see the amazing summer Carly has planned for our campers in summer 2021."
Is there a bright light in your JCC? Email the details, so we can share the light in a future post!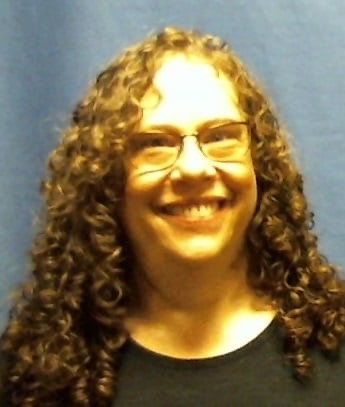 Jane E. Herman is the senior writer at JCC Association of North America.