By Mark S. Young
May is Mental Health Awareness Month and it arrived just as many of us may be feeling, as organizational psychologist Adam Grant recently wrote, like we are "languishing" at this stage in the pandemic. Languishing as a mental health term was coined by sociologist Corey Keyes, who defines the term as "the absence of feeling good about your life," or the "lack of meaning, purpose, or belonging in life, which leads to emptiness, lack of emotion, and stagnation." This month also reminds us of the ongoing mental health challenges many teens, families, and professionals faced throughout JCC communities before the COVID-19 pandemic and that became amplified during this last year.
As the organization that leads and connects the JCC Movement, JCC Association of North America takes seriously its responsibility and obligation to support not only the physical and spiritual wellness of those who serve within our agencies and their members, but also their mental, emotional, and social health (MESH). Toward that end, JCC Association is collaborating with several partners in the field to help JCC professionals identify issues early on, support positive efforts to promote mental health, and encourage individuals to seek out additional help they may need to nurture their own mental health, as well as that of fellow staff members and constituents in their JCC community:
JCC Association recently began a pilot partnership between BBYO's Center for Adolescent Wellness (CAW) and five JCCs to help the latter strengthen their existing operational systems—policies, procedures, and practices—in their work with teens, ensuring each JCC can effectively support and address mental health needs and challenges of the teens. Funded by the Jim Joseph Foundation, this Youth Wellness Assessment Initiative comprises an individual, eight-week experience for each JCC facilitated by the director of BBYO-CAW, 15 hours of customized consulting services, and two staff training sessions to address recommendations and updates resulting from the assessment.
Earlier this month, with support from the Jewish Teen Funder Collaborative and at no cost to JCCs, JResponse®, a signature program of JCC Association, offered a day-long Youth Mental Health First Aid (YMHFA) course that certified more than 25 JCC professionals. Certified YMHFA instructor Michael Garcia of the JCC of Greater Buffalo co-instructed the session, which will enable these individuals to identify early signs of struggle and apply MHFA skills as appropriate, encouraging others to get the help they may need.
JCC Association regularly partners with the Jewish Teen Funder Collaborative and the Blue Dove Foundation, both of which, throughout May, are offering workshops and highlighting resources for Jewish community professionals, including our JCC workforce, to strengthen individuals' knowledge and ability to support their own mental health and help others foster their own mental health as well. In support of the work of these entities, JCC Association is promoting the Collective Compassion 2021 website to JCC professionals in our regular communication vehicles to the field. The site "offers the boarder Jewish community events and experiences designed to support all aspects of wellness: mind, body, spirit."
JResponse® is now recruiting a new cohort for Hineni (Hebrew for "Here I am" or "To step up"), its foundational training for JCC professionals who wish to become JResponders—a cadre of colleagues trained and ready to respond to a crisis or disaster in JCC communities. The seven-hour training, occurring over a four-week period, includes both live and video sessions and provides an introductory understanding of skills necessary to aid individuals in feeling some relief and help on the road to recovery during and after a crisis or disaster. Hineni also incorporates tools to build participants' resilience, all of which can strengthen individuals' and communities' collective mental health.
As we learn about theaters, restaurants, and JCCs reopening to full capacity in the coming weeks and months, we are increasingly optimistic that we are entering better times. Even so, the mental health effects and challenges that have arisen or been compounded by this era are going to persist for some time. JCC Association remains committed to offering meaningful tools and resources so our staff and constituents throughout the movement can strengthen their own mental health and support others as they do the same.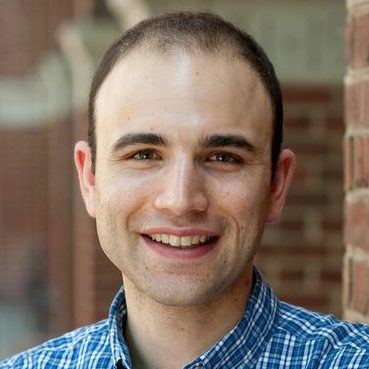 Mark S. Young is director of JResponse® at JCC Association of North America and the author of "Bless Our Workforce."