By Leah Garber
One hundred and four years ago today, on a day that thundered with explosions from World War I cannons, British Foreign Secretary Arthur James Balfour wrote to Lionel Walter Rothschild, stating, in part, "His Majesty's Government view with favour the establishment in Palestine of a national home for the Jewish people…."
Balfour's letter—a total of 128 words, which became known as the Balfour Declaration—included the first public expression of support for Zionism by a major political power, although the term "national home" had no precedent in international law in 1917.
The correspondence also called for safeguarding the civil and religious rights of Palestinian Arabs, the majority population in Palestine at the time, and for protecting the rights and political status of Jews in communities worldwide. As intended, the declaration increased support for Zionism in Jewish communities around the world and became a core component of the British Mandate for Palestine, the land that later became Israel and the Palestinian territories.
Enduring tensions lie between the millennials-long aspiration of the Jewish people to establish a national home in Eretz Israel and the reality that Israeli Jews share the land of that home with Israeli Arabs, who, like Jews, see it as ancestral land that embodies their unique heritage and culture and claim a right to live there as equal citizens.
In two days, on November 4, the State of Israel and Jews worldwide will mark the 26th anniversary of the assassination of Israel's former prime minister, Yitzhak Rabin. With his characteristic forelock and casual gaze, he exemplified the ultimate Israeli sabra: a native Hebrew speaker, a true Zionist, a brave soldier and commander both in war and politics, and a beloved warrior who lived and died for the Jewish State.
Above all, Rabin's life and assassination represent the tension between the realization of the Balfour Declaration—establishing a Jewish homeland in Eretz Yisrael—and the need to live alongside another people in peace and brotherhood. More than Rabin's life story reflects this tension, it represents the connection between the Jewish homeland and living in peace with others.
Rabin dedicated his life to fighting threats to a Jewish home and for his aspiration to establish peace among all residents of the land—Jews, Israeli Arabs, and Palestinian Arabs—he paid the ultimate price. He sacrificed his life in an effort to reconcile desire with reality.
It has been 26 years since his assassination shook and scarred our country, not only cutting off the life of a leader but also leaving an entire nation wounded and wondering about the rift—and where it might lead us.
In pain and with tear-filled eyes, I view recent events here, recalling the internal hostility between Israelis that preceded and led to Rabin's assassination. With great sorrow, I recognize our society did not learn or grow from the assassination, one of the most horrible events in this country's history. Instead, we chose to wallow in hostility and anger, even with increasing and inspiring peace and reconciliation initiatives in our midst.
Tensions between Israel's Arab and Jewish residents have recently reached new highs, as evidenced by the events of last May—11 days of hostilities and Operation Guardian of the Walls. Amidst this backdrop, Arab society faces domestic troubles as well. Record numbers of murders around family honor and gang disputes—Arab against Arab—are shaking the Arab community and the entire country.
Only by flying on the wings of imagination and fantasy can we go to where we might be today without all the hostility. Imagine how much we could grow together if all the energy invested in hatred and tension was devoted instead to acceptance and brotherhood.
Reconciliation winds are not yet blowing, although coexistence initiatives and programs flourish, heralding what is possible, deflecting gloomy clouds, and foreshadowing a brighter future. Rather, summer's late winds are giving way to fresh, clear autumn air. If only we would lift our heads, look up, and aspire to the gospel of change and hope the season's migratory birds carry on their wings.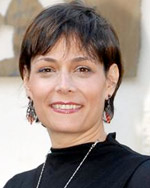 Leah Garber is a vice president of JCC Association of North America and director of its Center for Israel Engagement in Jerusalem.