By Sara Sless
"Diversity is being invited to the party. Inclusion is being asked to dance."
— Verna Myers, thought leader and social commentator
North America's Jewish community is in the midst of Jewish Disability Awareness and Inclusion Month (JDAIM), a time when organizations across the continent, including those throughout the JCC Movement, spotlight and advance inclusion initiatives and awareness, as well as renew their commitment to all forms of inclusion.
At the same time, we recognize JDAIM isn't a one-month-a-year bargain sale or ad campaign. Wonderful work is being done year-round by heroes who are committed and passionate about creating a culture of belonging for people of all abilities and identities. And why are they heroes? Because this cadre of professionals and volunteers strives to make our world a better place and create a truly inclusive society in which everyone is "asked to dance."
So, as I send "Dash" regards from Israel, let me share with you some of our heroes who are making a difference in the field of inclusion. In Israel, as elsewhere, inclusion takes many forms, and if you visited Israel with JCC Association of North America in the past, you may well have encountered some of these heroes.
Yuval Roth became a bereaved brother in 1993, when his younger brother, Udi, was killed by Hamas terrorists while returning home from reserve duty. Channeling his anger, frustration, and grief into something he hoped would begin to heal  the distrust and barriers between Israelis and Palestinians, Roth founded Road to Recovery, a small but significant nonprofit with a band of thousands of volunteers who connect to Palestinians on a personal level by transporting them and their family members on round-trips from the West Bank and Gaza to hospitals throughout Israel for treatment, hospitalization, and check-ups. A quiet hero, Roth still tries to find time to juggle and carve wood, skills that no doubt helped him create and develop this wonderful initiative.
Adi Altshuler was just 16 when she started Krembo Wings (Knafayim Shel Krembo), Israel's first and only youth movement for kids with and without special needs. What began as a school project has blossomed into a nationwide youth movement with 76 branches in Israel and others overseas. But Adi didn't stop there. As a social entrepreneur, she went on to establish Zikaron BaSalon (Memories in Your Salon), offering an alternative way to commemorate Yom HaShoah (Holocaust Remembrance Day). Today, she is the founder and director of Inclu, a nonprofit organization founded in 2017 that develops inclusive schools. Today Inclu works with the Ministry of Education and five schools around Israel that have embraced the notion of inclusivity fully.
Captain Ziv Shilon was seriously injured while serving in the IDF. In 2012, he lost the use of both arms and underwent 17 operations during his rehabilitation. With immense determination and courage, he overcame his injuries and today, as his website notes, "Ziv is a fascinating, eloquent and impressive speaker and he is one of the most sought-after young lecturers in Israel." Married and father of two, he has participated in the Ironman triathlon, and as important, he is committed to helping others, especially soldiers who have been wounded in the military. In a newspaper interview with Israel's national daily newspaper, "Yediot Achronot," Shilon mentioned how much he missed playing on his Xbox, challenging Microsoft to make the needed adjustments so he (and later thousands of others) could enjoy his beloved gaming. One of the newspaper's readers that day was Yaron Galitzky, general manager of Microsoft Accessories, who took on the challenge. He and Microsoft Israel's R&D team developed the Xbox Adaptive Controller, making Microsoft's gaming console accessible for gamers with limited mobility. This past summer Galitzky visited Jerusalem's ALYN Woldenberg Family Hospital, a pediatric rehabilitation facility, to see how his adaptive controllers were put into action.
You can still catch these two webinars to learn about inclusion initiatives and programming in the JCC Movement, which we highlight during JDAIM and advance and support year-round. If you missed the earlier webinars, get caught up with the first one and the second one from earlier in the month.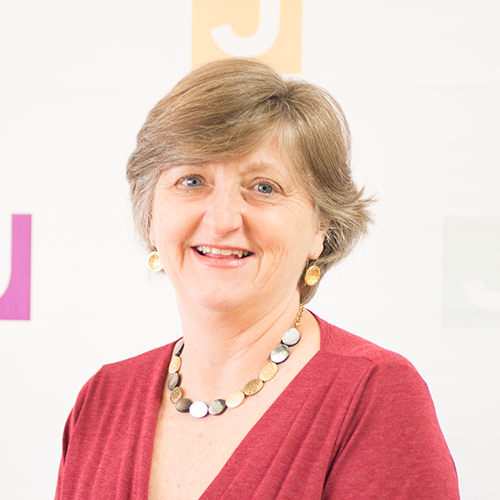 Sara Sless is assistant director at JCC Association of North America's Center for Israel Engagement in Jerusalem.