By Brian Schreiber
When I became CEO of the JCC of Greater Pittsburgh in 1999, I was warned repeatedly that executive leadership is a lonely job. However, Judaism is built on shared experiences and communal well-being, and the role of CEOs is only as lonely as we allow it to be. As movement leaders, my colleagues and I shoulder great responsibility for the future of Jewish life, and JCC Association's annual Mifgash: Executive Leadership Forum helps us better carry out our own tasks and understand, relate to, and learn from the work of each other.
Hebrew for "encounter" and part of JCC Talent, Mifgash is the movement's long-established, multi-day assembly of executives from across the field and the one time each year we can focus solely on our own personal and professional growth without competition from day-to-day responsibilities and other distractions. In a few weeks, more than 160 senior leaders from 104 Jewish Community Centers and Jewish Community Camps (JCCs) will convene in Atlanta—joined by 10 JCC global representatives from Eastern Europe and Israel—for the largest Mifgash gathering in the history of the JCC Movement.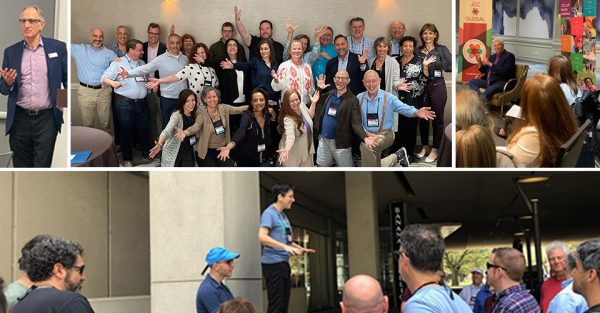 As a veteran JCC executive, I'm working to bring purpose and meaning to the 48 hours we will spend together. My partners in this endeavor include an exceptional steering committee of fellow executives and JCC Association professionals, all with diverse experiences and achievements. In planning this event, they recognized that during the pandemic many JCCs had transformed their senior team members to play new and different roles. For this reason, the committee unanimously decided to offer CEOs the opportunity to bring another senior executive from their agency to this year's Mifgash.
With input from experts across the field, we are developing content to help participants address emerging needs in their own communities. During the gathering, we will explore innovative approaches to talent development and staff culture; examine disruption of traditional business models; share best practices around outreach and engagement; and assess the role of JCCs when it comes to antisemitism, Israel, refugee resettlement, climate change, personal and communal mental health, and civic democracy. Mifgash also will feature perspectives from outside experts, highlight innovative leadership within our ranks, and, of course, call upon JCC Association's President and CEO Doron Krakow to speak to our collective commitment to movement building and the potential of JCCs—individually and collectively—to create greater Jewish community and more vibrant Jewish life in locations across North America.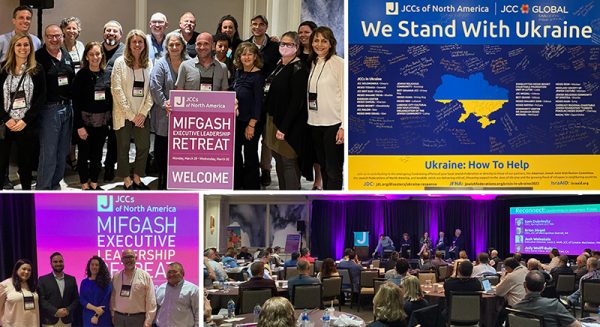 Although the meeting rooms in Atlanta may be a bit more crowded than in the past, the benefits of the gathering for an expanded audience of CEOs and their hand-selected senior-level colleagues far outweigh the impediments. Whether in formal sessions, spontaneous hallway chats, or casual conversations at meals, we will all feel a deep sense of camaraderie and purpose. A great idea in Tucson, St. Louis, Boston, or Detroit, once vetted at the conference, may soon find its way to Buffalo, Asheville, Denver, or Hartford. As we sing the motzi before dinner, we will recognize and truly appreciate how "good and sweet it is to be joined in peoplehood together."
Brian Schreiber is president and CEO of the JCC of Greater Pittsburgh and special advisor to the president and CEO of JCC Association of North America.