By Randy Ellen Lutterman
In April of 2020, early in the pandemic, I was invited into a conversation with Harlene Winnick Appelman and the Covenant Foundation that continues to this day. At the time, JCC Association was working in support of the JCC Movement and our JCCs, many of which were closed, having already pivoted to online programs and support. Although that spring we were appropriately focused on the largest challenges of health, safety, and funding, from deep within that moment, the Covenant Foundation asked me to think creatively with them about the next stage. They engaged in a conversation with us about what might happen "after," and what reopening might look like. Their investment in the present and their commitment to a future in which they would support important and critical work in Jewish education and culture was a gift to us.
And so, despite the challenges of COVID-19, we continued our conversations about the role of arts and culture in building thriving Jewish communities. If it was to continue to foster and further Jewish life, we needed to create an arts and culture initiative that would help build Jewish identity and community; enable our JCCs to engage with ease; provide them with resources and materials to further engage in new ways, over time, with their local communities; and ultimately, respond creatively to the need for connection. As JCC Association addressed the changing landscape of our communities and how we gathered, both in person and online, we began working on the integration of digital delivery of arts and culture content that would truly come alive when coupled with local engagement orchestrated by JCC professionals.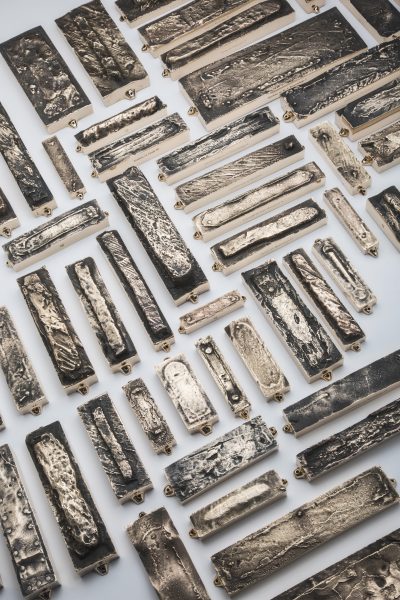 In 2021, with the generous support of the Covenant Foundation and additional support from the Pertzik Fund for Arts and Culture at JCC Association, we launched JFest: An Arts Festival for the JCC Movement, offering a series of events and resources to support JCC professionals doing local engagement work, engage Jewish Community Centers and Jewish Community Camps (JCCs) and their extended populations, and amplify work of creative Jewish artists and educators.
JFest gives us an opportunity to move us from crisis to creativity by building elevated content and sharing it broadly across our JCC communities. It also provides us with opportunities to partner and collaborate with amazing cultural institutions and creatives; identify what is provocative and beautiful; and support and share Jewish values and stories—our own, others' and history's. JFest's exploration of these three core themes of storytelling: How to Tell Your Story, How Others Tell Our Story, and How History Tells Our Story have enabled us to invite our communities to share and tell their stories, helping to keep people connected even when they're apart, building resilience one story at a time.
JFest's December events are inspired by Hanukkah, celebrating our ability to come together, and be together, as we work to change the world, one light at a time. On Wednesday, December 1, at 6 p.m. ET, and in partnership with Jewish Arts Collaborative, JFest will present Hanukkah: The Festival of Lights. Join us as eight international female Jewish artists share their unique creations inspired by hanukkiot from the Schusterman Judaica Collection at the Museum of Fine Arts, Boston.
Our final December event, JFest Hanukkah Concert with Mister G and Friends, debuts on the last day of Hanukkah, Monday, December 6, at 5:30 p.m. ET, when we will come together to light the holiday candles and celebrate as a vibrant, international Jewish community. Joining us to help us tell and share our story through music is Latin Grammy Award winner MISTER G (Ben Gundersheimer) and his amazing band of global collaborators
JFest events delivered via our Virtual J partners—the Schwartz Reisman JCC | Prosserman JCC in Toronto, ON—to JCC communities across the continent are complemented by cohort calls for JCC professionals from multiple communities and areas of responsibilities. With input from artist-educators and an array of rich and provocative resources professionals can use and adapt, these sessions deepen connections made with JFest Virtual J events and invite local involvement, story-telling, and sharing across communities. What's more, by modeling how these tools and resources can help professionals engage their local communities when paired with a JFest resource or other programming, we are creating resilience builders for JCC leaders; prompting dynamic conversations around Jewish values, story, and resilience; and initiating new ways for our communities to see themselves and get to know one another.
Our individual and family stories help us build resilience and create resilient communities—and art helps us engage and tell these stories. Although the ongoing pandemic makes long-range planning particularly difficult, we are encouraged and inspired by our JCCs and their brave commitment—through JFest and other creative initiatives—to strengthen, sustain, and lift up their communities and the JCC Movement. And that's the very best story of all.
Previous JFest events, inspired by the Jewish calendar and available on Virtual J include: Yom HaShoah: Honoring Jewish Resilience and Storytelling; SUSTAIN: A Root to Stem Jewish Cooking Experience LIVE with Chef Michael Solomonov; and Sparking the Jewish Story: The Objects That Define Us.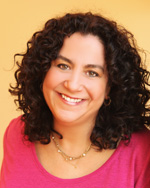 Randy Ellen Lutterman is vice president, Development and Arts & Culture, and Director, JFest: An Arts Festival for the JCC Movement at JCC Association of North America.