By Mark S. Young
"You better take what you need; I don't think we'll be back here for a while," my colleague, Gabe, said to me a year ago on Friday, March 13, 2020. The memory of that day is still so vivid, it's as though he uttered those words just yesterday.
But it's been a year.
A year since members of JCC Association of North America's team last commuted into our midtown Manhattan offices; gathered at the coffee machine or in a conference room; or walked outside, without a mask, to pick-up a quick bite for lunch.
A year since Jewish Community Centers and Jewish Community Camps (JCCs) operated at full capacity—with members packing every elliptical, treadmill, and rowing machine; enjoying the camaraderie of group exercise classes; or forgoing masks and pods in early childhood and after-school programs. A year since theaters and multi-purpose rooms could be crammed full, thanks to a sold-out lecture or popular film screening. A year since seniors and older adults could gather for a morning of bridge or mahjongg before enjoying lunch together.
Although JCCs ceased to operate in a particular way once the pandemic hit, we can take pride in the JCC Movement's tremendous innovation during these challenging months. JCCs invited tens of thousands of current and new community members to engage in newly created virtual experiences; transformed their facilities, jobs, and technologies to re-open safely to serve their communities, albeit at lower in-person capacities; and expanded their commitment to provide essential services to those in need.
Perhaps by the fall or the end of this year, our JCCs, once again, will be able to return to full or nearly full physical capacity, without most of the restrictions that have come into our world during the last year. At the same time, we must understand that even once the pandemic is behind us, it simply will not be possible to return to the way it was "before."
Even if the public health threat diminishes or disappears, we are different. We've been changed by tremendous disruption and overwhelming loss in our personal and professional lives. Lives, livelihoods, family time, and celebrations all have been lost along with a year's worth of JCC experiences: summer camp, early childhood graduations, JSummit, JCC Maccabi®, and more.
We've learned from our partners at IsraAID about the practice of psychological first aid, including post-traumatic growth (PTG), a key factor in successful recovery from stress and trauma that results from our losses during the pandemic. One way to promote PTG is to mark the moment of loss that changed our lives, the moment of disruption that altered what we knew, the moment that, as we recall it, drained us—and changed us.
Jewish tradition recognizes the importance of marking the moment. For example, on the anniversary of a loved one's death (yahrzeit), we recite the mourners kaddish, a prayer of reflection and praise, and take time to be with our community. By marking a loss in this way, we feel and acknowledge it in a healthy way and appreciate the life of our loved one. Doing so, in turn, gives us strength, builds our resilience, and enables us to move on to new possibilities, even in the absence of a loved one.
These lessons are well known at the JCC of Greater Pittsburgh and its 10.27 Healing Partnership, where the community—having moved forward, even as the pain remains—regularly mark the anniversary of the Tree of Life synagogue shooting. These practices also can support healing after natural disasters—as was demonstrated a year out from Superstorm Sandy in the New York area; in Houston after Hurricane Harvey; and in California and Oregon after the west coast wildfires in each of the last four years.
JCC Association has prepared these materials—including prayers, songs, blessings, readings, and reflective exercises—to help JCCs and the entire JCC Movement mark this moment. Throughout the last year, we all have demonstrated tremendous resilience for ourselves and our communities, and our collective talent, empathy, creativity, and grit have allowed the JCC Movement to remain viable and, yes, to thrive amidst the most enormous challenge our society has faced in a century.
Let us mark this moment in whatever ways feel right for us and our communities. No matter how we acknowledge the events of the last 12 months, may we take time to reflect, commemorate, and, most of all, rededicate ourselves to the work and the possibilities that lie ahead. Only then can we move toward post-traumatic growth that will nourish us as we continue our work to strengthen and enrich the JCC Movement and North American Jewish life.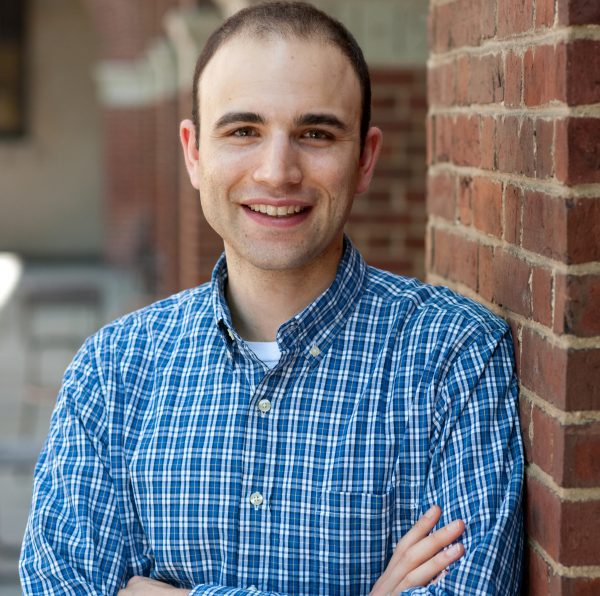 Mark S. Young is director of JResponse® at JCC Association of North America and the author of "Bless Our Workforce."