By Isabel Mares
Over the last year and half, we have experienced unprecedented change and challenges under a global pandemic. We also have seen a great many disparities and conflicts unveiled in the media—and perhaps even in our own communities. The trials and tragedies of this time have brought people together but have also revealed and widened socio-political rifts. What if I told you Judaism teaches us that fostering constructive disagreement is our holy work, and there is a guide for us in the tradition of the Mishnah and Talmud?
Mahloket l'shem shamayim loosely translates to "constructive disagreement for the sake of heaven," or as I like to frame it, productive disagreement for the greater community. In a period when civil discourse is on the decline and demonization of "the other" has become common practice, it is vital that we find the courage to engage those with whom we disagree. Mahkloket (debate) is an essential tool that cultivates dialogue, critical thinking, and personal growth, and ultimately strengthens relationships.
Beginning in May 2021, I was privileged to become an inaugural fellow of The Mahloket Matters Covenant Fellowship, an educational leadership cohort made possible by the Pardes Institute for Jewish Studies and The Covenant Foundation. Given my work as the project coordinator of JFest: An Arts Festival for the JCC Movement, which is a Covenant Signature Grant initiative, and as a scholar of theology rooted in social justice, I was thrilled to be selected for the program. This fellowship offered a limited number of Pomegranate Prize recipients, Covenant Foundation grantees, and associated artists a unique opportunity to engage in a practice of text study that delves into complex and contradictory narratives—the Mahloket Matters Methodology.
Through the study of Jewish texts and social psychology, the fellows distinguished among different types of disagreements and explored reasons people may hold diametrically opposing views on moral issues. Each session of the Mahloket Matters series looked closely at a constructive disagreement that revealed a tension between competing values. Weekly, we delved deeply into the specific topics of each shiur (study session) while building toward the greater goal: to become more adept at viewing an issue from multiple perspectives to recognize the conflicting values, needs, perspectives, and concerns of each side. Our experience gave us a blueprint to nurture a culture of constructive disagreement and debate within our own communities and in the world at large. This exceptional Jewish approach to address the decline in civil discourse proved to be one of the most exciting and meaningful endeavors of my career, and it is still underway.
After an incredible eight weeks of virtual study and enrichment with the Covenant Cohort, we moved into the second phase of the fellowship—planning to bring Mahloket Matters to our own communities. In conversation with some amazing thought partners at JCC Association of North America, we decided a pilot Mahloket Matters cohort this fall would consist of 15 of our own staff, representing diverse areas within the agency—from early childhood to fundraising and from arts and culture to inclusion, among others. Bringing a version of the cohort experience to my JCC Association colleagues using Pardes' curricula and other educational tools meant we could ensure the broadest effect and reach over the long term. Members of this new cohort touch so many facets of the JCC Movement, and having the Mahloket Matters methodology in their vocabulary toolkit for daily practice only strengthens our work with the JCC field. What's more, it fortifies our internal work and our relationships with each other as we fulfill the mission to strengthen the JCC Movement and Jewish life in North America.
By the end of September, the Mahloket Matters Cohort Learning Circle at JCC Association was assembled. Despite an incredibly busy fall, 15 JCC Association staff members committed to weekly cohort sessions, during which we would study texts, both as a full group and in chavruta (smaller groups or pairs). During October and November, our cohort will meet to connect Jewish text and wisdom to social and political issues of our time, as well as across history. Although we are still on the journey together, it already has inspired rich conversation, debate, and big-picture thinking about how we can create inclusive, safe spaces for civil discourse.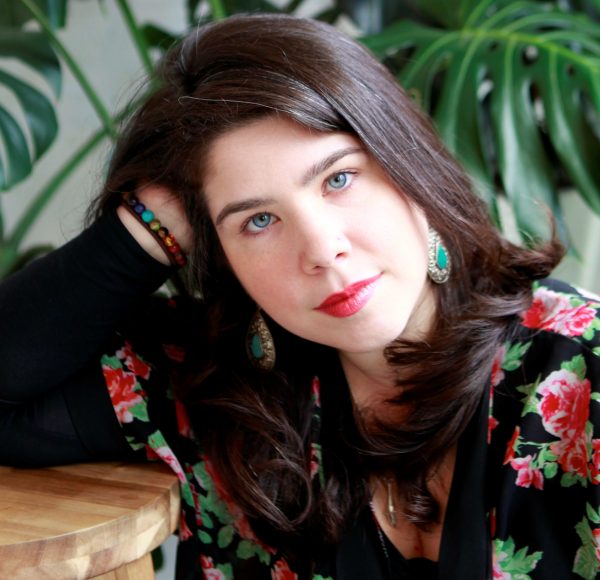 Isabel Mares is the program manager, Development and Arts and Culture, at JCC Association of North America.