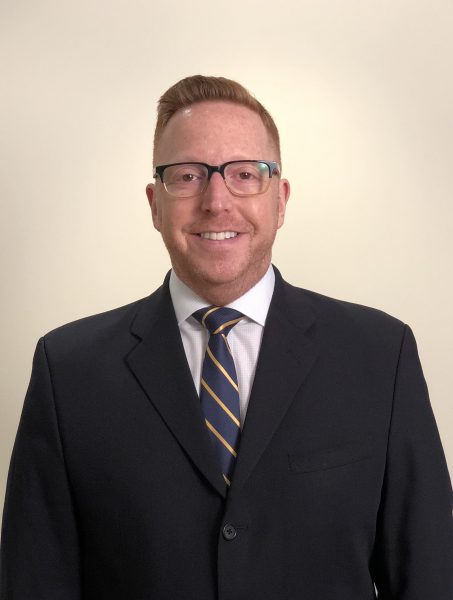 JCC Association of North America is excited to announce that Gabriel Most will join JCC Association as our new chief experience officer (CXO) on January 2, 2020. Most will be coming to JCC Association from the Shalom Hartman Institute of North America where he has served as both vice president, Community Engagement and vice president, East Coast.
"Gabriel and I have worked together before and I consider him perhaps the finest organization professional I have known," said Doron Krakow, president and CEO of JCC Association. "At Young Judaea, he built the largest Israel programs operation in North America before the advent of Birthright, bringing more than 2,000 participants to Israel each year on short and long-term programs. He served as director of Strategic Initiatives, Global Operations at United Jewish Communities (now JFNA) and as vice president, Programs and Special Events at American Associates, Ben-Gurion University of the Negev. At every stop along the way, his leadership and skills raised the bar on quality, efficiency, and productivity, helping each organization to exceed the expectations of those it touched."
Most, coming from outside of the JCC Movement, will dedicate time learning about JCCs, independent camps, and JWB Jewish Chaplains Council, even as he begins work immediately on assuring that the impact of the Experience Building Block will be felt across our movement. He will look to the veteran members of our team for guidance and will be mentored by Brian Schreiber. Janet S. Elam, whose tenure as CXO will conclude at the end of December, will continue to serve as an adjunct member of our team and will be an invaluable resource for Most. Most joins the Experience team that already includes Dori Denelle, Andy Paller, Yuliya Mazur, and Kyra Bloom.
Following on the heels of those who have come before him to play key parts in our continuing renewal, Most will find himself in exemplary company. He will be in attendance for the January JCC Association Board Meetings, Kivunim, and of course, Mifgash: Executive Leadership Forum.