By Mark S. Young
In 2004, I was a recruiter in the human resources department at 92NY—formerly the 92nd Street Y—one of our movement's more than 170 Jewish Community Centers and Jewish Community Camps (JCCs). When I enrolled in graduate school, JCC Association of North America offered me a generous scholarship and a meaningful experience with a cohort of peers.

JCC Association's investment in me, a young, aspiring Jewish communal professional, let me build a network of colleagues and friends; feel seen and heard; and gave me access to an incredible Jewish and secular education that conferred knowledge and skills that, even today, nearly two decades later, still helps me do my best work. Most importantly, it showed me that I belong in the Jewish world, demonstrated the impact my work could have in the Jewish community and beyond, and emboldened me to choose a career serving the Jewish people. The investment—and the message it sent—has kept me close to the JCC Movement for nearly two-decades—in professional, lay leader, and collaborative roles— and has been critical in my current role, leading talent strategy efforts for JCC Association."
This fall, in partnership with key organizations and generous funding from visionary donors, JCC Association of North America formally launched JCC Talent, the powerful initiative that, in reality, has been guiding my own career as a Jewish communal professional for almost 20 years. A reframed strategy built on JCC Association's longstanding commitment to train, inspire, and support JCC professionals and lay leaders in their Jewish communal endeavors, JCC Talent also strengthens their workplaces—the more than 170 Jewish Community Centers and Jewish Community Camps (JCCs), where they so successfully bring programs, events, and initiatives to life and serve a diverse constituency within and beyond the Jewish community.
Throughout their century-long history, the JCCs of North America have invested in the growth of thousands of Jewish communal professionals and lay leaders at all levels throughout their organizations. JCC Association's sizeable, well-regarded, and multi-faceted portfolio of JCC Talent offerings already includes training sessions, workshops, resources, events, and cohorts that have successfully enriched generations of JCC professionals and lay-leaders, ensured they can create and sustain vibrant Jewish life, and helped to fill the talent pipeline for the broader Jewish community.
So, although the name "JCC Talent" may be new, neither its offerings are new nor is the impact they have on guiding Jewish communal professionals to be fully engaged, well trained, and deeply devoted to their careers—and the communities they serve. In fact, the numbers speak for themselves: In 2022 alone, JCC Talent directed or co-produced 28 JCC Talent offerings that served more than 1,000 JCC professionals and lay leaders. Each of these individuals now has a compelling story to tell about how their experience with JCC Talent made them feel, helped them grow—professionally and personally—and empowered them to advance their career.
With the launch of JCC Talent and the consolidation of the various offerings that now reside under its umbrella, JCC Association is proud to shine a spotlight on its investment in talent throughout our movement and the impact that investment is having on JCCs, their workforce, and the communities these outstanding professionals serve every day.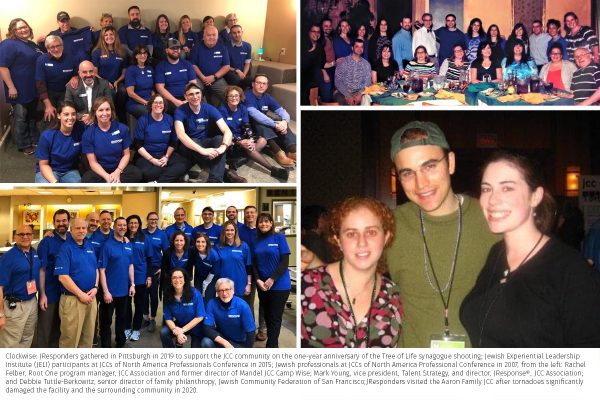 In the coming weeks and months, JCC Association will share stories from JCC Talent participants and alumni—in programs from JCulture to JResponse®, from the Merrin Teen Professional Fellowship to the Professional Development Scholarship Program, and from Kivunim to Sheva and the Bless Our Workforce Institute, among others—to showcase, firsthand, the value of the experience on JCC professionals and on the countless individuals they touch in their work-a-day life.
The strategy of JCC Talent, which closely aligns with real needs in the JCC workforce and anticipated dynamics in Jewish communal settings, will be visible in each narrative as will the offering's connection to three distinct pillars:
Enhance Jewish Learning: Expand and enrich JCC professionals' and lay leaders' understanding of Jewish principles, texts, values, and concepts, including Israel's history, culture, and centrality to Jewish peoplehood, augmenting their ability to deliver services and to lead and manage within institutions committed to greater Jewish community and more vibrant Jewish life.
Foster Cultures of Inclusion and Belonging: Promote full participation, accessibility, equity, and honor for all JCC professionals and lay leaders, making the active demonstration of respect and value for every individual essential in an environment in which they feel welcome.
Strengthen Talent Infrastructure: Assess and enhance design and develop processes and systems that best support recruitment, training, growth, and retention of JCC professionals and lay leaders, while working to enrich all facets of their workplace experience.
Sharing JCC Talent stories will highlight our best efforts to consistently provide enriching, Jewishly inspired learning experiences, workplace cultures that value and respect all individuals, and meaningful paths for growth. Most importantly, through these stories, readers will see the positive role our endeavors play in creating and strengthening North American Jewish life—today and long into the future.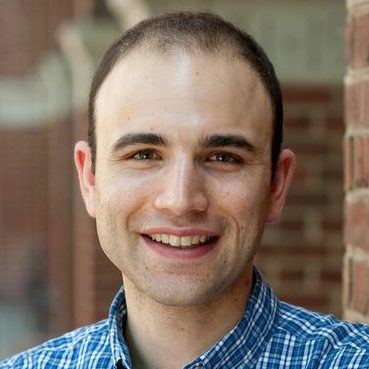 Mark S. Young is the vice president of talent strategy and director of JResponse® at JCC Association of North America and the author of "Bless Our Workforce: Changing the Way We Manage Our People."