By Rabbi Irving Elson
Not too long ago, our rabbi and teacher, Harold Kushner, passed away. Kushner gained great notoriety not only in the American Jewish community but with the American public at large for his 1981 book "When Bad Things Happen to Good People," a short, powerful book about how he dealt with tragedy in his life and the lessons he learned from the experience. There are two additional facts about Rabbi Kushner that many people don't know. He proudly served as a JWB-endorsed Army chaplain at Ft. Sill, Oklahoma, and among many other books, he wrote "Living a Life That Matters: Resolving the Conflict Between Conscience and Success," which was published in 1986.
I specifically point to these two items because they are connected in a special way to our observance of Memorial Day. As an Army chaplain, Rabbi Kushner, no doubt, counseled and advised many young soldiers as they searched for meaning in their service, particularly as they left Fort Sill to fight in Vietnam. Serving in the military, especially during a war and certainly in a war zone, often prompts young men and women to ask questions about the meaning of life. They reflect on things that civilians might not think about or address for many more years. As Ronald Reagan rightly stated as he dedicated a memorial for Marines killed in Beirut in 1983 said, "Many people wonder if they have made a difference in this world, Marines don't have that problem." I would say that statement extends to anyone who has served in the military.
On Memorial Day each year, we honor and remember those Americans who have died in defense of our country. Although their own lives may have been cut short, they continue to influence the lives of others. This year, two such people come to mind.
The first is Major Stuart Adam Wolfer, an Army reservist who was killed during an attack in Baghdad on April 6, 2008, and left behind a wife and three daughters. Without having to read Harold Kushner's book, Wolfer, through his service, lived a life that mattered, a life that influenced so many. His death—and more importantly his life—was the catalyst for his family to create the Major Stuart Adam Wolfer Institute, which is dedicated to "honoring service through service." The organization's mission is to form a link between communities and military service members through acts of service so that "those who served to protect our freedoms feel supported, honored, and valued." The meaning of his life and his tragic death is now measured in the thousands of acts of service—acts that matter—that are performed in his memory.
The other person who comes immediately to mind is Air Force First Lieutenant Roslyn Schulte, who has the sad honor to be the first female Air Force Academy graduate killed in combat. She died on May 20, 2009, near Kabul, Afghanistan, from injuries sustained when an improvised explosive device detonated. A special young officer, Schulte's short life was incredibly full life—and it mattered. She was a natural leader who climbed to the highest ranks as a cadet at the Air Force Academy, and as an Air Force officer her leadership qualities and dedication to her work only grew. At her funeral, the rabbi said, "No one in this place will ever take Memorial Day for granted again." Indeed, her short, well-lived life has energized this day of observance, renewing its profound meaning for all.
On Memorial Day we honor and remember Wolfer and Schulte as two of more than 700,000 Americans who have died in defense of our country. Each of these 700,000 lives mattered because we live under the very freedoms they fought to protect. On this Memorial Day, we can add one more act to honoring and remembering them: serving. Following the example of the Wolfer family, perhaps this Memorial Day we can honor and remember Major Wolfer and thousands of others by performing acts of service and support on behalf of those who serve. I feel fortunate to be part of JWB Jewish Chaplains Council®, a signature program of JCC Association. JWB's mission is to serve those who serve in our military. On this Memorial Day, as I remember Stuart Wolfer and Roslyn Schulte, I will work just a bit harder, so that like them, I too can say I lived a life that mattered.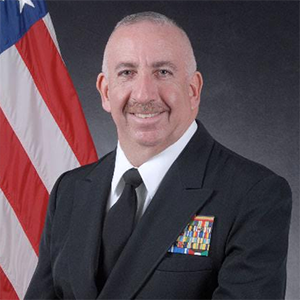 Rabbi Irving A. Elson is a vice president and the director of JWB Jewish Chaplains Council® at JCC Association of North America.