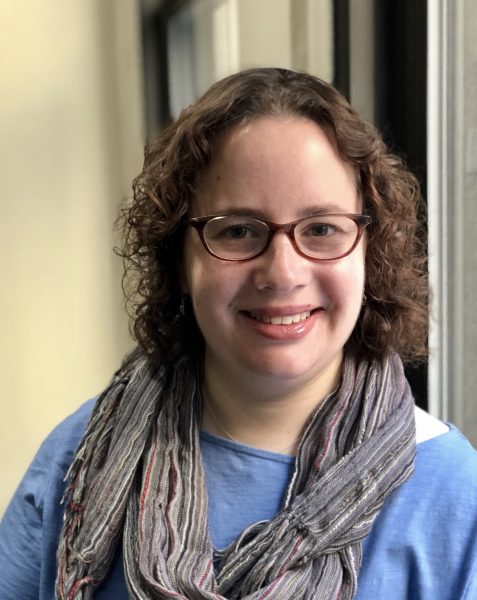 Rabbi Abbi Sharofsky, JWB Jewish Chaplains Council deputy director, has been selected to take part in the next cohort of Rabbis Without Borders, a pluralistic organization that uses Jewish wisdom to expand the role of what it means to be a rabbi today.
Sharofsky, who has been with JWB since 2013, was selected to be part of the cohort through a competitive process, and now joins a growing network of rabbis—currently numbering 220—who are expanding what it means to be a rabbi, beyond pulpit and organizational work.
"I'm really excited for this opportunity of working with a group that is pushing the boundaries of what it means to be a rabbi," says Sharofsky. "I'll be able to work with a like-minded colleagues who are exploring all the ways to bring Jewish meaning to others."
The program involves three in-person retreats and online group discussions in order to create new programs, explore resources and methodologies, and fully evolve ideas into action through mentoring and coaching. Cohort participants agree to be part of the Rabbis Without Borders (RWB) Corps in which rabbis volunteer their time in underserved Jewish communities in the United States that would otherwise not have access to a rabbi, and participate in working groups to address issues of the day or to meet particular needs.
Sharofsky is a perfect fit for working with Rabbis Without Borders, according to Rabbi Irving Elson, director of JWB Jewish Chaplains Council.
"I cannot think of a better choice for this prestigious opportunity than our deputy director, Rabbi Sharofsky," he says. "Through her work with our chaplains and lay leaders around the world, Abbi has honed her skills of working in a multi-denominational setting in order to achieve a better and more just world. She has led our lay leaders in tikkun olam (repairing the world) and I know she will now share those skills with her Rabbis Without Borders colleagues. I cannot be prouder to call her a colleague and a friend."
Sharofsky believes working with JWB contributed to making her an attractive candidate to RWB. "That I work within a pluralistic organization helps in my understanding of reaching Jews where they are at on so many levels—geographically, religiously, communally and spiritually."