By Samantha Cohen
Saturday, November 7, 2020 is a day I'll never forget. With my windows wide open amidst unseasonably warm weather in New York City, I could hear the reaction to the announcement that the U.S. presidential election had been called for Joe Biden, as cheering crowds and drivers honking their horns joined in a huge celebration alongside Columbus Circle and the southwest corner of Central Park. As a native of Great Britain and a relatively recent arrival to New York City, I was determined to feel the energy and emotion of the celebration myself, and I headed outside to explore, suddenly struck by the realization that I literally was experiencing history in the making.
And just as suddenly—the unthinkable.
A message on my phone announced the tragic news that Lord Rabbi Jonathan Sacks had died. I wandered Central Park in somewhat of a daze, trying to reconcile the shock of his death with the euphoria that surrounded me all at the very same moment. I wept as I read one beautiful tribute after another, shared by friends, colleagues, and many others in the United Kingdom and across the globe, each reflecting what Lord Rabbi Sacks had meant to them and the manifold ways he had deeply and powerfully affected who they were as professionals, as leaders, as Jews, and as people.
Although I didn't know him personally, I did have the honor of meeting him and the privilege of hearing him speak on numerous occasions. He was, quite simply, a once-in-a-generation leader and the greatest orator I've ever heard. More remarkably, he used his gifts as a representative of Jewish people across the globe—a voice of calm, tolerance, and seemingly incomparable wisdom.
His teachings and speeches held audiences spellbound in halls of power and influence and yet, all the while he also was a dedicated advocate and supporter of Jewish youth, measuring his success as a leader not by how many followed him but by how many future leaders he inspired—those who would be followed by others. For those of us fortunate to grow up in the British Jewish community, his words of encouragement when he spoke to our youth movements and his consistent recognition and support of our student activism—as we took on intolerance, antisemitism, and delegitimization of Israel on campus—stiffened our resolve and provided comfort and reassurance in the face of every setback. Throughout our Jewish journeys, Lord Rabbi Sacks was a constant, a voice of reason and inspiration. For us, he was omnipresent.
I am part of a chevre (close-knit group) of younger British Jews from diverse religious and political backgrounds who, each in our own way, benefitted from having Rabbi Sacks as a teacher, a role model, a mentor, a supporter, and, for so many, a friend and companion on our leadership journeys. Some of us went on to become rabbis while others are Jewish communal professionals or lay leaders, but regardless of our professional roles or whether or not we work in the Jewish world at all, each of us is a better version of ourselves, having been enriched and influenced by his leadership, counsel, and the pride he instilled in us to help us understand who we are. "Let us wear our identity with pride," he said. "Let us always be true to our faith and a blessing to others regardless of their faith. And we will bring blessings to the world."
His words resonate now, it seems, more than ever.
The clarity of his legacy, now, at a moment marked by so much strife and discord is striking. Leadership matters. Values and ethics matter. And, above all, character matters. Lord Rabbi Sacks embodied all of these things, a true mensch whose passing has left a gap in the world. The world has lost a giant, an extraordinary human being—with a deeply rooted commitment to tolerance and belief in the power of Judaism and humanity as forces for good.
As the world remembers him as a true champion of British Jewry, Israel, and the Jewish people, he will always hold a place is my heart—and in many others'—as a man who used his gifts to embrace and inspire people of every faith in every corner of the globe. Even as we mourn, my chevre and I are truly blessed to be part of a generation of Jewish youth that was touched by his greatness. May his memory be for a blessing and, in his honor, may we work together to ensure the Jewish people remain a light unto the nations.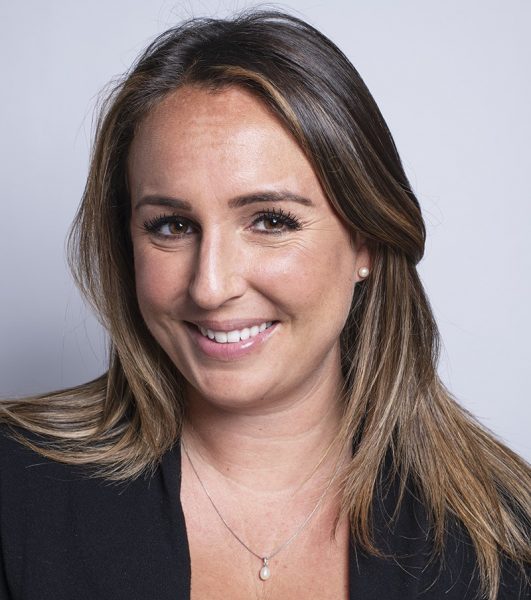 Samantha Cohen is a vice president, program and talent, at JCC Association of North America and a fellow of Cohort II of the Mandel Foundation Executive Leadership Program.
Photo credit: The image of Rabbi Lord Jonathan Sacks is a derivative of Creative Commons photo "TED2017_042417_1BH4311_1920" by Bret Hartman / TED, licensed under CC BY-NC 2.0.