by Jane E. Herman
When the COVID-19 pandemic shut down our towns and cities—and our lives—in mid-March, many Jewish Community Centers (JCCs) shut their doors to regular members but remained open to provide critical services, including childcare for essential workers and meal deliveries to elderly residents. As spring turned to summer, these JCCs leveraged their experience to offer in-person day camp to children. Now, as the country slowly begins to re-open, in many communities, JCCs are the only Jewish organizations whose doors are open. Many are creating family support programs to facilitate online learning environments for  children who will attend school remotely this fall. With thoughtful planning, trial and error, and day-to-day experience, JCCs have become the reopening experts in the Jewish communal field.

Here are seven things JCCs have learned about how to open their doors safely and function successfully in what quickly is becoming our new normal. These lessons apply to JCCs across the continent, as well as to organizations throughout the Jewish world and beyond.
Consult with medical professionals: Whether it's the local health department or an in-house medical advisory panel that includes physicians, lawyers, and public health experts from within your own community, make them your partners, follow their guidelines and counsel (together with that of your municipality, state, and the CDC), and consult with them to develop a decision-making strategy and playbook in the event of infection.
Determine safety protocols for the facility: JCCs have always been responsible for the health and safety of all who enter their doors; now that responsibility is intensified. Regardless of protocols in specific programs, the entire campus needs to employ practices that apply to everyone. First and foremost, masks should be worn at all times, except when swimming or playing tennis and, in the case of staff, when they're in their own offices with the door closed. You'll need a supply of masks on hand for people who show up without one. You also will need to decide whether temperature checks will to be required to enter the building, and if so, where and by whom they will be done. Other considerations include whether parents will bring children into the building or staff will meet them outside, and which doors will be used for entering and which for exiting, as well as whether pedestrians will follow specific, marked paths throughout the building to avoid close contact with others walking in the opposite direction.
Use pods for protection: To minimize contact with others, create small pods or bubbles of approximately 10-12 similarly-aged children to one adult (perhaps two adults if the children are very young), all of whom spend the entire day together—and socially distanced from all other pods—whether they're "in school," eating lunch, or participating in recess, recreation, or after-school activities.
Partner with other organizations: Consider partnering with nearby organizations such as synagogues or day schools that aren't open and potentially could provide satellite space to accommodate more children. These organizations might also have teachers' aides, special needs or inclusion experts, or other education professionals available to "share" or step in to reduce the size of pods and increase the child-to-adult ratio. Alternately, depending on space availability in your building, you may wish to invite others to use it, not only increasing their ability to serve more people, but also introducing the JCC to potential new members.
Set program boundaries: In large part, staffing needs will depend on the parameters of your program. Consider whether the program will be solely a setting for students' online learning, and if not, how much assistance staff will offer during class time, when students are completing homework, when they encounter logistical and organizational challenges around online learning, and at other times throughout the day. You may also want to address what, if any, support the program will provide to students with special needs related to learning. Give thought, too, to kindergarteners and first-graders, for whom online learning can be especially challenging, and consider if or how your program might teach the "hidden curriculum" of lining up, listening, and following directions.
Upgrade technology: With so many students logging on to laptops and other devices, you may need to add access points and/or a faster network speed to accommodate the increased demand, so now might also be a key time to find a technology partner to sponsor enhanced WiFi capabilities. Ensuring everyone's device works with the technology ahead of time can help make the first day of school run smoothly.
Communicate, communicate, communicate: When it comes to a pandemic, there's no such thing as too much communication, even if the answer is "We don't know." Especially in the event of even one positive case of COVID-19, it is vitally important to communicate frequently, transparently, and consistently with families and staff—letting them know what happened, how the facility and the organization are responding, and what, if anything, will change going forward.
Of course, none of these actions can guarantee there won't be a COVID-19 outbreak in your organization, but leveraging the experiences and expertise of JCCs that have reopened can increase the likelihood of safe and successful programming in your own community.
JCC Association of North America is grateful to these JCC executives and professionals for sharing their experiences and expertise, much of which is reflected in this blog post: Joel Dinkin, Evelyn Rubenstein JCC, Houston, TX; Michael Feinstein, Bender JCC of Greater Washington, Rockville, MD; Amy Lavin, Stroum Jewish Community Center, Seattle, WA; Betzy Lynch, Lawrence Family JCC, San Diego, CA; Todd Rockoff, Tucson JCC, AZ; Jesse Rosen, Mandel JCC of the Palm Beaches, Boynton Beach FL; Emily Stern, Jewish Community Center of Greater Baltimore, MD; Amanda Watsky, Martin Pear JCC in the Valley of the Sun, Scottsdale, AZ; and Lynn Wittels, Lisa Marucci, and Craig Neuman, St. Louis JCC, MO.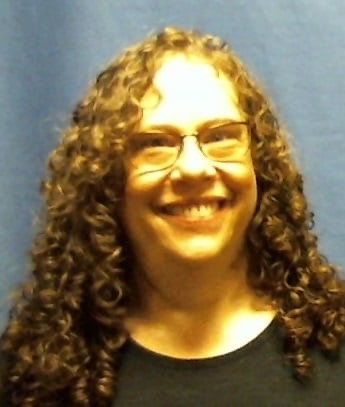 Jane E. Herman is the senior writer at JCC Association of North America. Email her at [email protected].
Stay connected to the JCC Movement. Sign up  below for email updates, including our new quarterly newsletter, and visit us on Facebook, Instagram, and Twitter.