by Maggie Feinstein
Nearly two years ago, on October 27, 2018, Pittsburgh experienced a never-anticipated event, the result of which we live with every day: the shooting at the Tree of Life synagogue.
The shooting left our community in disbelief, forcing us to join a club of people present in far too many locations around the world who have learned that, yes, antisemitic violence can happen "here." In the shooting's aftermath, we faced questions about how to adapt to the reality of what had happened in our community, and we strengthened our commitment to stand up for religious freedom and against acts of hate.
Throughout, however, we knew we had a home—our Jewish Community Center of Greater Pittsburgh.
The JCC has long been a communal gathering spot, with basketball clinics and swimming lessons usual on most Saturday afternoons. On October 27, 2018, though, our JCC became the meeting spot immediately after the shooting, and it responded as it was called to do—serving as a grounding place for our community, which had been thrown into crisis.
In the days and weeks and months that followed, the JCC continued to be the physical location for our community's recovery efforts, but our Jewish Federation managed the outpouring of international support while our Jewish Family and Community Services (JFCS) handled the social service needs. During this challenging time, we learned that adapting to our new reality could be a bumpy road for many, and recovery from mass casualty events can lead us down a difficult and meandering path.
This knowledge led to the creation of the 10.27 Healing Partnership, whose initiatives help communities and individuals heal from trauma. Housed at the JCC, the 10.27 Healing Partnership grew out of the amazing collaborations that exist in our community among religious institutions, government entities, and community organizations—and the work they already were doing, together, to help people heal following the shooting.
In our midst, friends and family members were living with the trauma of having been worshipping in the synagogue that morning; experiencing the intense grief that comes from losing loved ones in a violent act; and dealing with the vicarious trauma caused by emotional or physical proximity. About a year after the shooting, research focused specifically on people who worked in our Jewish communal organizations and schools revealed that the efforts these professionals invested in supporting the community had taken a personal toll on them. The emotional weight of offering such support resulted in vicarious trauma comparable to that suffered by police or firefighters. Although these results were not anticipated, they did show that in the face of highly emotional experiences, our Jewish communal professionals continued to push through to provide vital services in schools, community-building at the Federation, inspired social services through the JFCS, and a safe community-gathering space through the 10.27 Healing Partnership at the JCC.
As we continue to make our way through the COVID-19 pandemic, a second "never-thought-this- could-happen" period, it's important to recall two things we learned from our experience with the shooting and apply them to this latest challenge: In 2018, together, we were more resilient than we knew, and, as we did then, we must take care of ourselves and each other as we walk forward together with unending curiosity and compassion.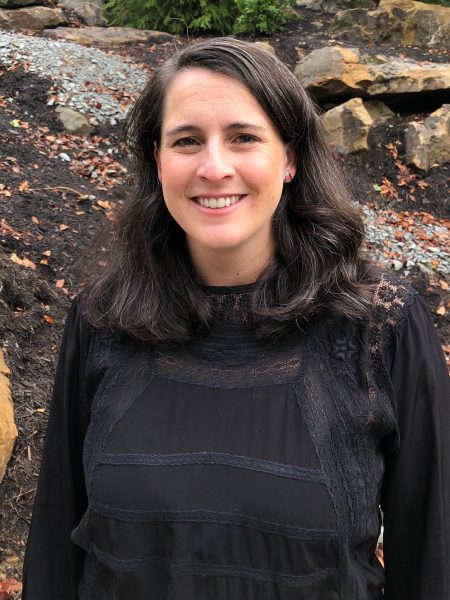 Maggie Feinstein is the director of the 10.27 Healing Partnership housed at the Jewish Community Center of Greater Pittsburgh. A distinguished counselor in the field of integrated mental health, she holds a bachelor's degree from the University of Wisconsin-Madison and a master's degree in counseling psychology from the University of San Francisco. Maggie has presented at professional conferences on juvenile justice reform and collaborative health care. She resides in the Squirrel Hill area of Pittsburgh with her husband and two children.
Looking for other ways to stay connected to the JCC Movement? Sign up  below for email updates, including a new quarterly newsletter coming soon, and visit us on Facebook, Instagram, and Twitter.