FOR IMMEDIATE RELEASE:
May 17, 2018
CONTACT:
Sara Koenig, West End Strategy Team
[email protected]; Office: 212.498.9300; Cell: 917.420.0303
 San Diego Philanthropist Gary Jacobs Becomes New Board Chair of JCC Association of North America
Longtime Jewish communal leader begins new tenure at the JCCs of North America Biennial Convention in Memphis
New York – Last week, San Diego philanthropist Gary Jacobs began his tenure as chairman of the board of JCC Association of North America. Jacobs was welcomed to the role during the JCCs of North America Biennial Convention, which drew nearly 600 JCC lay leaders, executives and partners from around the world to Memphis, Tenn. for three days of thought leadership, forums, workshops and community events dedicated to strengthening the JCC Movement.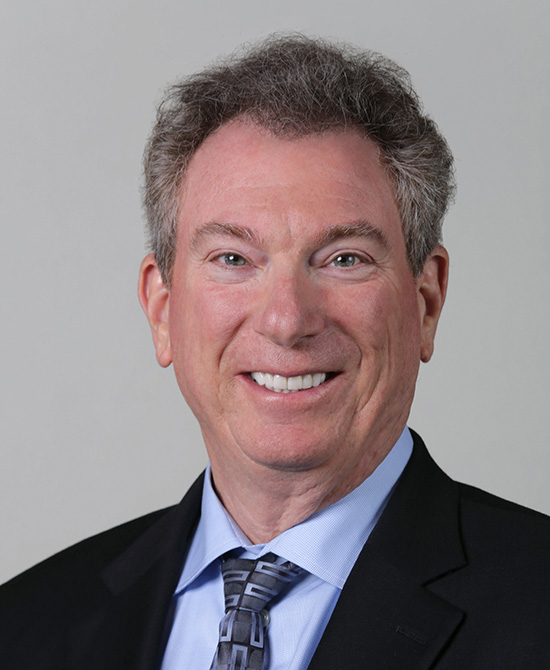 Jacobs has served on JCC Association's board for the past 16 years and has been a leader of the Lawrence Family JCC of San Diego at the Jacobs Family Campus since enrolling his son in its preschool program. He served as assistant editor of the preschool's newsletter, eventually becoming president of that JCC's board of directors. He is also past president of the United Jewish Federation of San Diego County.
Jacobs takes the helm of the JCC Association's board at a critical moment of growth for the organization, which just celebrated its centennial and is at the forefront of developing new and innovative programs in partnership with local JCCs in order to meet the diverse needs of their communities. These include 70 Faces of Israel, a leadership trip to Israel and Lesbos that Jacobs is spearheading in partnership with the humanitarian relief organization IsraAid; JCC Maccabi®, which will bring hundreds of young athletes and artists to two California JCCs this summer during the program's milestone 36th season; and the publication of an updated siddur this spring for Jewish members of the armed forces through JCC Association's JWB Jewish Chaplains Council. Together, these initiatives among others draw more than 1.5 million people to JCCs every week of the year.
"As a member and leader of the Lawrence Family JCC, I know firsthand the critical role that JCC Association plays in leading and serving JCC communities," said Jacobs. "JCC Association strives to provide local JCCs with the resources, tools and expertise to create meaningful Jewish experiences and act as Jewish town squares. I'm honored and excited that together, the JCC Association Board of Directors, JCC Association staff and lay and professional leaders in the JCC field will continue to build vibrant Jewish communities for generations to come."
Jacobs founded and is managing director of Jacobs Investment Company LLC, which has over $100 million dollars of investments, primarily in the United States and Israel. He is a general partner in NGT3, a technological incubator and venture capital fund in Nazareth that creates new opportunities for local entrepreneurs. He is also the owner of the Class A San Diego Padres affiliate, the Lake Elsinore Storm.
Since 2000, Jacobs has focused almost exclusively on philanthropic work, having a dramatic impact on the lives of thousands of youth across California and Israel. Together with his wife, Jerri-Ann, Jacobs founded the Jacobs International Teen Leadership Institute, a program of the Jewish Federation of San Diego County dedicated to leadership development and cross-cultural exchange among high school students in the U.S. and Israel. In September 2000, the couple also founded the Gary and Jerri-Ann Jacobs High Tech High Charter School, which prepares students for careers in the high tech and bio-tech industries. There are now 4 campuses serving over 6,000 K-12 students.
"Gary brings to this role a deep passion for the JCC Movement, a nuanced understanding of today's changing Jewish communal landscape and a vision for how JCC Association of North America will continue to strengthen Jewish life across the continent," said Doron Krakow, president and CEO of JCC Association. "As an entrepreneur and philanthropist, he has the experience, perspective and dedication that will ensure the growth of the movement in our second century."
After earning a bachelor's degree in management science from the University of California, San Diego in 1979, Gary Jacobs went to work for Linkabit and then Qualcomm, moving from programmer to software engineer, then becoming senior educational specialist working with schools to improve their math and science programs.
Gary and Jerri-Ann Jacobs have four children and live in Del Mar, Calif.
###
ABOUT JCC ASSOCIATION OF NORTH AMERICA:
JCC Association of North America strengthens and leads JCCs, YM-YWHAs and camps throughout North America. As the convening organization, JCC Association partners with JCCs to bring together the collective power and knowledge of the JCC Movement. JCC Association offers services and resources to increase the effectiveness of JCCs as they provide community engagement and educational, cultural, social, recreational, and Jewish identity-building programs to enhance Jewish life throughout North America. By supporting the 25,000 Jewish communal professionals who connect with two million JCC participants each year, JCC Association encourages engaged lives of purpose and meaning. Learn more at jccassociation.org, on Facebook and on Twitter at @JCCAssociation.