By Jane E. Herman
American Thanksgiving traditionally is celebrated at home in the company of family and friends. Of course, because of the COVID-19 pandemic, nothing is as it should be this year. Here's a quick round-up of some Thanksgiving-themed activities at JCCs across the United States. As a home away from home to many and the Jewish town square in numerous communities, these JCCs' programs remind us, most fittingly, to acknowledge and give thanks for our many blessings—especially in this extremely challenging year.
The Levite Jewish Community Center in Birmingham, Alabama, and the Alabama Center for Childhood Cancer and Blood Disorders will hold the 44th annual Sam Lapidus Montclair (Virtual) Run, a Thanksgiving tradition that honors the short but full life of Sam Lapidus, who died of Ewing's sarcoma, a form of childhood cancer, in November 2008, nine days before his 15th birthday. The virtual event will take place from November 14-29, and runners from throughout the JCC Movement are invited to learn more and register to participate.
At the JCC of Greater Baltimore, Maryland, Thanksgiving weekend means two different concerts. On Saturday, November 28, at 8 p.m. tune into the 7th Annual Post-Thanksgiving Concert, featuring hammered dulcimer and fiddle masters Ken and Brad Kolodner and their Bluegrass partners, Charm City Junction. The next night, Sunday, November 29, at 5:30 p.m. join the Community Campfire Concert hosted by Rick Recht, who will share inspiring summer camp stories and songs.
JewishNevada.org, which includes the JCC of Southern Nevada in Las Vegas and serves as the representative organization for the more than 70,000 Jews in Nevada, is collecting kosher and non-kosher food for its holiday food drive. The kosher food will be donated to Aishel Avraham for distribution to Jewish families in need. JewishNevada.org is "adopting" at least 10 families through the Jewish Family Services Agency (JFSA) to receive the balance of the non-kosher donations, packaged as food baskets and include gift cards for turkey and other perishable items for Thanksgiving. Volunteers will put the baskets together and deliver them to the families' homes.
At the Addison-Penzak Jewish Community Center of Silicon Valley in Los Gatos, California, November's Storytime Shabbat—in partnership with PJ Library—was a special "Thanksgiving Shabbat." Young children and their families heard stories and songs on Zoom, all focused on saying thanks.
The Jewish Community Center of Greater Kansas City, Kansas, is offering curbside pick-up of kosher Thanksgiving meals to go. Certified kosher by the city's Vaad Hakashruth (kosher council), each meal includes smoked turkey, sage stuffing, roasted sweet potatoes, fresh cranberry relish, turkey gravy, and pumpkin cake. The meals are individually packaged, include reheating instructions, and can be had for $16.50 per meal.
Happy Thanksgiving to one and all!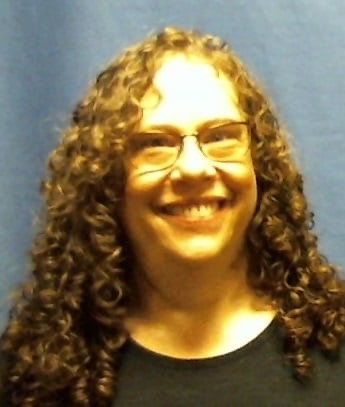 Jane E. Herman is the senior writer at JCC Association of North America.